Cambridgeshire Preview: Learning the hard way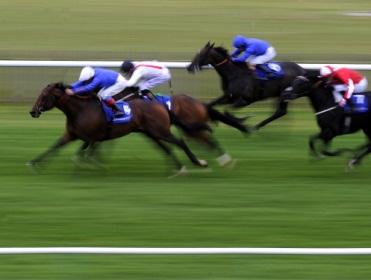 The Cambridgeshire will be run at Newmarket
Ahead of the first leg of the autumn double on Saturday, Keith Melrose picks out a few horses to focus on in the Cambridgeshire...
"Four wins from five starts up to May of this year, followed by one placed effort from four since, suggests that Educate has long since done all of his improving. That would be wrong."

Everyone loves backing the winner of a big handicap, be it the Grand National or the Stewards' Cup, but any punter will soon learn it's far easier said than done. The vagaries of draw, jockey decisions and misbehaving horses can scupper even the best-laid plans of the formbook. Besides that, deciding just which runner has the best form is difficult enough in itself. 
In general, I am a subscriber to the theory of taking a small handful against the field. At worst it adds to the excitement, but there's also a strong case for it being the truly logical option. After all, in a field of more than 30, as we will have in Saturday's Cambridgeshire, it stands to reason that more than one contestant will represent good value, even if ultimately only one can win.
If we're talking the horse that it simply the most likely to win, it is quite possibly Ascription. His profile tallies strongly with what Timeform would regard as the ideal one for a big-handicap winner. Since being gelded, Ascription has won two of his three starts, coming unstuck only when faced with the well-handicapped Graphic, who got a good ride on the day to boot. But for that, Ascription would be on a four-timer and probably around the 7.06/1 mark. As it is, he's 14.013/1, just two points shorter than Graphic, whom he meets on 4 lb better terms.
The 'problem' with Ascription, if we can call it such, is that the case for him can be taken from what's pretty much a surface reading; few layers will miss those. We need to scratch a bit more deeply where the other majorly-interesting runners lie. The story of Jack's Revenge, for example, looks to be one told backwards.
This time last year, the fast-improving Jack's Revenge was sent off among the first half-dozen in the betting for the Cambridgeshire, but could finish only eighth. His 2013 campaign has the feel of one geared around a second shot at this race. Things have warmed up for Jack's Revenge in recent starts, with a second-placed finish at Glorious Goodwood (to the better-drawn Ascription) followed by two runs in which he made a chance-compromising mid-race move and was set too much to do respectively. He's 3 lb higher than 12 months ago, but you can infer from recent runs that he's a better horse than he was then, while his yard have been going pretty well, too.
The race in which Jack's Revenge finished eighth last year was won by Bronze Angel, a three-year-old who'd snuck into the race from a BHA mark of 95. That's something that connections of Short Squeeze may take heart from, but with the best will in the world they mightn't have similar fortunes: their charge is currently 53rd on the list and odds-against to get in. Even so, Short Squeeze warrants a mention as his handicap win at the Ebor meeting, for which he has been administered a fully-justified 12-lb rise, was about as impressive as it gets. Even if the cut comes a bit too high, take this preview as a two-for-one: Short Squeeze would have a tremendous chance in the 'Silver Cambridgeshire' and would hold leading claims were he to get lucky and secure a spot in the real thing.
To get to the final horse we're going to discuss- and our headline selection- you need to keep digging; a full 10 lb below joint-top rated Ascription to be precise. That's where you can find Educate. Four wins from five starts up to May of this year, followed by one placed effort from four since, suggests that Educate has long since done all of his improving. That would be wrong. The fact he's 10 lb off the Timeform top-rated would suggest we think he's poorly handicapped. That, too, would be wrong.
We talked earlier about the rough-and-tumble of big-field handicaps, and Educate has certainly learned of that the hard way. He was chopped off when trying to mount an effort at Royal Ascot, in the John Smith's Cup and at Haydock last month, before putting up a career-best effort to finish fifth in the Celebration Mile. That Haydock run is especially telling, as the judgement call would be to say Educate would have won without interference. He's now 5 lb higher in the weights, which most would have seen as lenient if he had won that day. As it is, Timeform's bare figures are unable to express just how well handicapped Educate could be. They do, however, tell you that he is still going the right way. That being the case, a price of 15.5 looks too big.
The list of strong candidates for the Cambridgeshire doesn't end with the above-mentioned quartet: Code of Honor has a superb profile for the race and Chapter Seven has been running out of his skin all season to name but two. We can't back them all, though, and even four will be more than enough for most. If pressed for just one, the advice would be to back Educate, if only to ensure all that digging isn't to be for nothing!
Recommendation:
Back Educate @ 15.5 in the Cambridgeshire Handicap
Have you checked out our new, improved Facebook page? It's the place to go for our features & tips!

Discover the latest articles
Read past articles