USPGA Championship Betting: Revived Rory ready for favourite course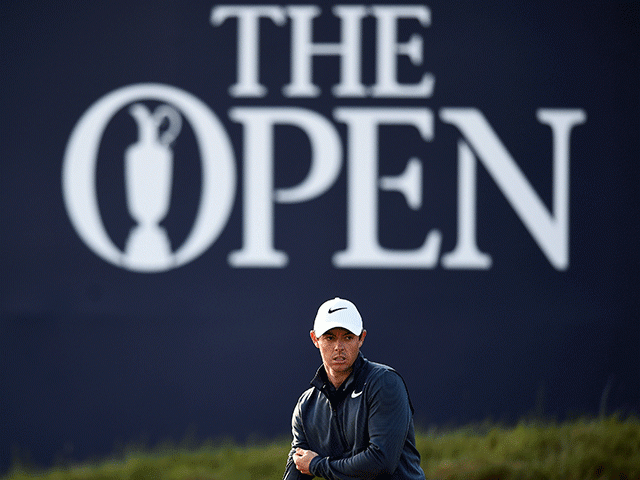 Confidence restored - Rory McIlroy at work at Royal Birkdale
Rory McIlroy's recovery from a disastrous start was one of the stories of The Open. Ralph Ellis says it could mark a huge turning point in what's been a dismal year.
"McIlroy is 10.09/1 in the Winner market, and if there is a venue to make the Northern Irishman feel even more full of confidence, this is the one. He still holds the course record for the 61 he shot in 2015.".
When Christmas time rolls round and they start compiling lists of the quotes of the year, there's one that is already guaranteed to be there.
It will need an asterix or three, of course. But Rory McIlroy's caddie J P Fitzgerald's words on the sixth tee on the opening day of The Open at Royal Birkdale, with his man already four over par, might just have been one of the pivotal sporting moments of 2017.
"You're Rory McIlroy, what the f*** are you doing?" asked the man who had been at his side for every triumph and golfing disaster since they teamed up in 2008 when the young man from Northern Ireland was still number 200 in the world.
It was a fair question - and one he might have asked at almost any point this year in a season in which the former world number one lost all his confidence after spending seven weeks out with a rib injury.
It turned McIlroy from a nervous wreck into a man who believed in his own talent again, and the response across the rest of that round and the three days that followed were almost magical.
Almost, because the damage had been done by then and was compounded when he took another bogey on that sixth hole. He had to do too much chasing to be able to play 66 more holes without a few errors. But by last night when he'd finished up in tied fourth place, albeit seven shots behind mercurial winner Jordan Spieth, it still seemed a significant turning point for a man who has not won a Major since 2014.
There are just three weeks to go until the USPGA at Quail Hollow and McIlroy, who might have been spending that time full of doom and gloom after a dismal run of missed cuts, will instead be working through his practice with a happy heart.
Spieth's victory in his last day duel with Matt Kuchar has seen him installed as 9.89/1 favourite in the Winner market, but McIlroy is right behind him at 10.09/1. And if there is a venue to make the Northern Irishman feel even more full of confidence, this is the one.
He's twice won tournaments on the course in Charlotte, North Carolina, including the prestigious Wells Fargo Open in 2015 when he finished on 21 under par, some seven strokes ahead of his nearest rival. And he still holds the course record for the 61 he shot on his way to that victory.
It has been a tough year for him, and not only for the rib injury he picked up in January that stopped him playing for seven weeks. Having changed clubs following Nike's decision to withdraw from the market, it meant he couldn't put in the time on the range he needed to work with his new TaylorMade equipment.
He is still having to manage his recovery, limiting his practice time. For a man who would normally want to hit several thousand balls a week to hone his game, that's hugely frustrating.
And McIlroy himself is still seeing his Open glass as half empty rather than half full. "I feel like it's a lost opportunity," he told reporters despite signing for his third score in the 60s in three days.
But the reality is that when he sees the bigger picture it will give his confidence a surge, and a man who plays on emotion will thrive on the renewed belief that he belongs at the top, that he can still look forward in his career and not back.
At 23 Spieth has underlined his status as a world-class talent. He needs one more to join the elite club of just three players who have won four Majors by the age of 25. That list covers Jack Nicklaus, Tiger Woods, and a certain Rory McIlroy. Well done to J P Fitzgerald for helping him remember he can still enhance his place in the list of the game's greats.
Discover the latest articles