US Open 2019: A quintet of two-ball tips for the final round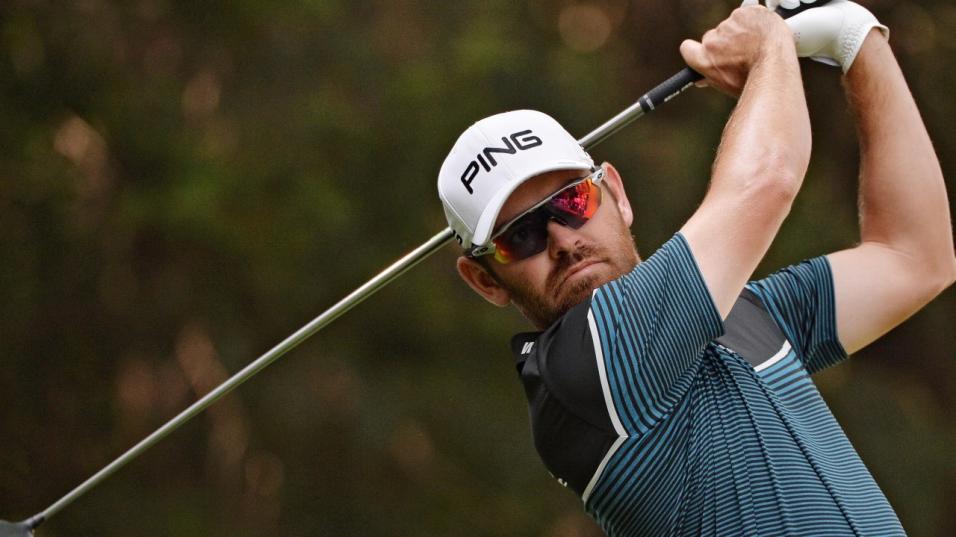 Louis Oosthuizen is a big price to beat McIlroy tonight
Paul Krishnamurty weighs up the US Open leaderboard and recommends five outside bets from the two-ball coupon...
"Rickie Fowler is the definition of a risky short odds bet and hit 77 to close at the PGA. Plus this opponent is not without claims."
In yesterday's update, I argued that catch up golf would be very difficult at Pebble Beach, therefore favouring those near the front at halfway. So it proved in round three.
Gary Woodland and Justin Rose will again be the final group, with the latter one shot closer than he was 24 hours ago. Here's the latest leaderboard and betting.
-11 Gary Woodland [3.1]
-10 Justin Rose [3.0]
-7 Brooks Koepka [6.8]
-7 Louis Oosthuizen [16.0]
-7 Chez Reavie [36.0]
-6 Rory McIlroy [13.0]
Trends point firmly towards the leaders
Doubtless, bettors studying this final round market will be looking for a big-priced alternative - at least as a trade. Logical, given that the front-two are currently taking out 65% of the book. There is little to support that plan, however, in the historic stats for this major.
This century, nobody has won a US Open from more than four shots going into Sunday. If that trend persists, we can restrict calculations to the top-five and forget about Rory McIlroy, who is five back.
In fact we have to go back to 2013 to find a champion who was outside the top-two at this stage - Rose, and he was merely two shots back.
Chasers could nevertheless reward traders
Of course, stats don't tell the whole story, particularly regards the betting swings. Last year Tommy Fleetwood started at huge final round odds from six back before finishing second, having traded pretty short in the betting.
A great front-nine from one of the group seven back on -4 - Jon Rahm or Henrik Stenson at [150.0] and [250.0] respectively perhaps - would see their odds tumble fast, especially if the leaders make a mistake.
I am adding no new bets to my portfolio, however, beyond placing an order to cashout of my Rose position, should he hit [1.6] at any stage. If he hits it, the in-play book will yield 15 units profit. My dream scenario - 100 Winner pick Chez Reavie - is still alive.
Five outsiders to back in two-balls
Instead, today's betting plan is all about the two-balls. Two of yesterday's four selections won, taking the week's profit tally up to 15 units.
I'm employing the same strategy - backing outsiders. Time and again we see how much of a leveller 18-hole betting is. If a player has performed to the same standard as their opponent for 54 holes, they should not be dismissed from doing so again.
Also, scoring has been pretty predictable. Nobody is shooting low and there fewer terrible scores than usual in a US Open. That surely makes either the outsider or the tie better value than usual.
Back Clement Sordet 3u @ [2.82] (v Berger) (Starts 16.49)
First, a promising French player against ordinary PGA Tour opposition. This week's efforts are significant for Sordet in terms of money lists positions and playing rights. Berger doesn't set a terrifying standard and has hit 74 or worse in five of his last seven final rounds.
Back Chandler Eaton 3u @ [2.6] (v Hoge) (Starts 18.39)
Likewise, nothing special is expected of Tom Hoge - who has made only seven cuts this year, no top-20s or sub-70 final rounds. Amateur Eaton upset the odds against Grillo yesterday and is nicely priced again.
Erratic Fowler well worth opposing
Back Alex Prugh 2u @ [3.75] (v Fowler) (Starts 19.23)
Rickie Fowler's US Open has been true to form - brilliant start, massively disappointing follow-up - and that could well mean a great final round as he produced last year at Shinnecock Hills.
However he's the definition of a risky short odds bet and hit 77 to close at the PGA. Plus this opponent is not without claims. Prugh fought back well after an opening 75 and that was his only round worse than 72 since March.
Back Brandon Wu 2u @ [4.5] (v D Johnson) (Starts 20.51)
Asking this extremely highly-rated amateur to turn over the world number one is not as crazy as the betting suggests. Dustin's race is run and Wu has already shown he's capable of performing at this elite level. This group should get plenty of TV coverage too.
Don't rule out Oosthuizen yet
Back Louis Oosthuizen 2.5u @ [3.0] (v McIlroy) (Starts 22.08)
Finally without any disrespect to McIlroy, he's simply too short against a world-class, proven majors performer over 18 holes. Oosthuizen is leading the driving accuracy stats and 19th for gir. The South African is still right in the thick of this race and overdue a change of luck in a final round in the States.
Recommended bets
Back Clement Sordet 3u @ [2.82] (v Berger) (Starts 16.49)
Back Chandler Eaton 3u @ [2.6] (v Hoge) (Starts 18.39)
Back Alex Prugh 2u @ [3.75] (v Fowler) (Starts 19.23)
Back Brandon Wu 2u @ [4.5] (v D Johnson) (Starts 20.51)
Back Louis Oosthuizen 2.5u @ [3.0] (v McIlroy) (Starts 22.08)

Outright bets already advised
8u Justin Rose @ [6.0]
4u Xander Schauffele @ [12.5]
2u Scott Piercy @ [65.0]
1u Graeme McDowell @ [130.0]
Updated advice
Place order to lay Justin Rose 30u @ [1.6]