US Open 2019: Outright and two-ball tips for round three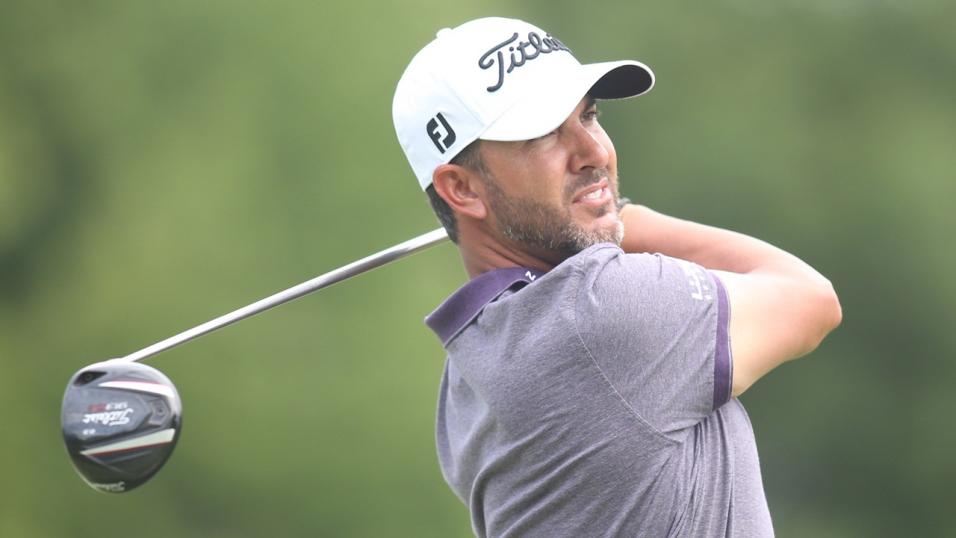 Scott Piercy is one of Paul's two-ball picks
Paul Krishnamurty selects his best bets for Moving Day at Pebble Beach, where he rates Justin Rose a solid bet to land his second US Open title...
"Conditions are ideal for a player defending a score, making conservative shot choices, rather than a chaser taking risks...For my money, that sounds absolutely perfect for Justin Rose."
'Moving Day' is here so, as always, our key task involves predicting just how much the leaderboard will shift in today's round and over the weekend.
Starting out, Gary Woodland holds a two-shot lead over Justin Rose, with a stellar chasing pack in behind. Of the 19 players within six of the lead, nine are already major champions while Jon Rahm, Matt Kuchar and Xander Schauffele have either gone mighty close or are expected to win one before too long.
Last year's renewals bodes well for turnaround
A year ago to the day, this major showed how things can change dramatically and quickly. Two of the 54 hole leaders - Tony Finau and Daniel Berger - started round three in 45th place. Patrick Reed, who would trade short on Sunday, started 26th. Six of the final top-11 were outside the top-20 at halfway.
In 2017, Justin Thomas rose from 24th to second on Moving Day. The broader scoring trends, were less volatile. In 2015 the halfway leader and hot favourite Jordan Spieth won, but only after a very dramatic finish involving various late charges from off the pace. 2014 was merely a weekend procession for Martin Kaymer.
Of course these dynamics and trends are largely dependent on the course in question and conditions. While the halfway leader went on to win the last two Pebble Beach US Opens, both runners-up rewarded outsider traders. In 2010, no-hoper Greg Havret rose from 13th at halfway. In 2000, Ernie Els rose from 36th to second on Moving Day.
Catch-up golf looks very difficult
From an entertainment perspective, we would all enjoy a repeat of last year's trends. However as Steve Rawlings noted pre-tournament in his preview, Shinnecock Hills was an exception, rather than the rule. It is generally very hard to play catch-up in US Opens and I would argue particularly so in this year's conditions.
Pebble Beach is an exciting course in any conditions but, ideally, it needs to be firm and fast. Given the penal rough, that would produce bogeys galore. However it is playing soft and, with the USGA watering greens, seems unlikely to firm up as hoped.
There aren't many birdies out there or, due to receptive greens, that many double bogeys or worse. It is ideal for a player defending a score, making conservative shot choices, rather than a chaser taking risks.
Rose seems certain to be thereabouts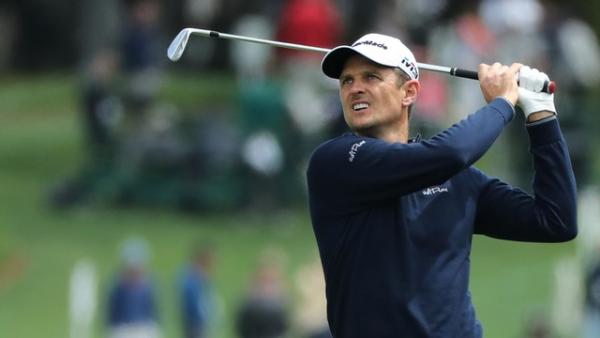 For my money, that sounds absolutely perfect for Justin Rose. It is no coincidence that the US Open is his sole major title - it favours patience, consistency and level-headedness. I thought yesterday's 70, without holing much, was just what was required having secured the first round lead.
Backing Rose at [6.0] may not be the sexiest bet at this stage, but I'm confident it will be a nice position to hold in 24 hours.
I am also sitting on some promising outsider bets - two of my three Find Me a 100 Winner picks, Chez Reavie and Jim Furyk, are in the thick of the battle for a place, at least.
Yesterday I added, as mentioned on Twitter, two long-odds back-to-lays on Scott Piercy and Graeme McDowell. I'll re-assess all of these in tomorrow morning's update.
I've added a US Open outright bet since writing this earlier - 2 units Scott Piercy @ 65 - place order to lay 10 units @ 10 https://t.co/3feaXQzgC5

? Political Gambler (@paulmotty) June 14, 2019
Another US Open bet added - 1 unit Graeme McDowell @ 130 - place order to lay 10 units @ 10 https://t.co/P1rQvzn6gA

? Political Gambler (@paulmotty) June 14, 2019
Numerous outsiders appeal in two-balls
Just the one winner from yesterday's three-balls meant giving back seven of the 17 units earned on day one. As regular readers will expect, today's plan involves identifying outsiders in two-balls. There are actually a bigger number of one-sided match-ups than usual.
Back Rhys Enoch to beat Patrick Reed 2u @ [3.3] (Starts 15.47)
Let's start with the opening group. Welsh pro Rhys Enoch is having the week of his life and should be super-focused, battling for every stroke, from here. The higher he finishes, the better for his career and a good couple of rounds could make a massive difference.
If he shoots something respectable, on recent evidence he'll have a decent chance against Reed. The former Masters champ is enduring an awful year following swing changes, particularly from tee to green. As we've seen, that equals big trouble around here.
Inaccurate Mickelson worth opposing
Back Charlie Danielson to beat Phil Mickelson 2u @ [3.6] (Starts 20.00)
Likewise while Mickelson played better last night, he's 64th for driving accuracy - in keeping with his numbers all year. Canadian Tour pro Danielson, in contrast, ranks 17th.
He's another with massive incentives this weekend, whereas Phil's US Open dream is gone for another year unless he starts very well. Expect risk-taking from the outset.
Erratic Spieth a poor odds-on bet
Back Nate Lashley to beat Jordan Spieth 2u @ [3.75] (Starts 20.22)
Once again the favourite's inaccuracy warrants backing the outsider. It wouldn't surprise me in the least were Spieth to shoot 65 and challenge for the title.
However over the first two days he hit ten bogies and ranked 64th for driving accuracy, 78th for greens in regulation. Lashley held it together well after a terrible start last night.
Piercy still capable of contending
Back Scott Piercy to beat Jon Rahm 3u @ [2.9] (Starts 21.39)
We're backing a much better player here who, as noted above, is in my outright plan. With hindsight, yesterday's outright bet was perhaps in reaction to the annoyance of ignoring the pre-tournament [380.0] mentioned in my Find Me a 100 Winner piece.
Nevertheless I expect Scott to perform respectably this weekend. He's been runner-up in a tough US Open before and his bogey avoidance stats read well. Rahm is another who could very well charge forward and contend but, having been 86th for driving accuracy so far, is worth taking on at short odds.

Follow Paul on Twitter @paulmotty
Recommended bets
Back Justin Rose 8u @ [6.0]
Back Rhys Enoch to beat Patrick Reed 2u @ [3.3] (Starts 15.47)
Back Charlie Danielson to beat Phil Mickelson 2u @ [3.6] (Starts 20.00)
Back Nate Lashley to beat Jordan Spieth 2u @ [3.75] (Starts 20.22)
Back Scott Piercy to beat Jon Rahm 3u @ [2.9] (Starts 21.39)