US Open 2019: Outright and three-ball tips for round two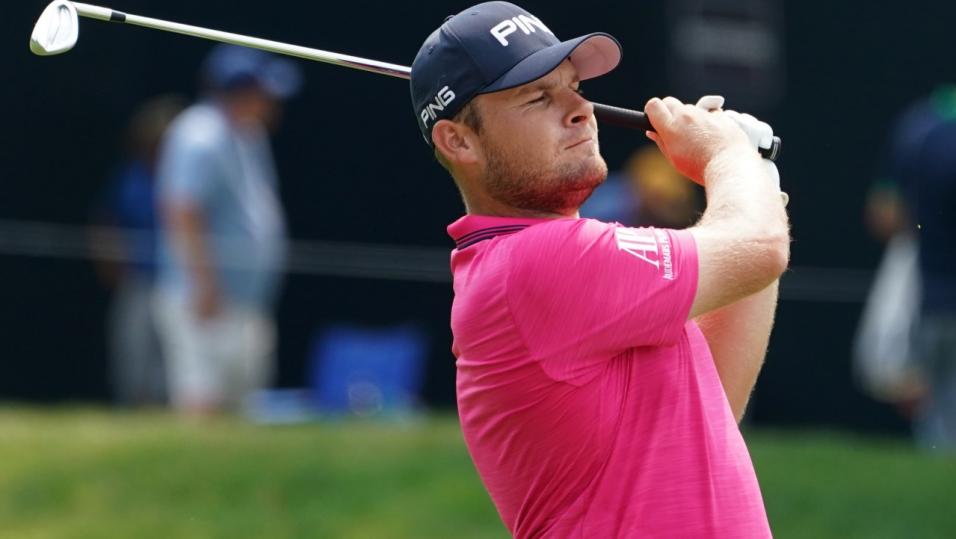 Tyrrell Hatton's short game skills could become invaluable at Pebble Beach
Paul Krishnamurty's three-ball bets yielded a big profit on day one and he's recommending five more for today's round at Pebble Beach...
Besides cheering on one's own bets, a logical reaction during the opening rounds of major championships nowaday involves cheering against the very best players, in hope of avoiding a dull procession. Unless you were on Brooks Koepka for the PGA, that was an entirely forgettable major.
Early leaderboard points to a classic
Promisingly, the early leaderboard at Pebble Beach suggests something closer to the classic Masters renewal of the previous month. An elite player leads the way - Justin Rose on -6 - but there is a large queue of world-class rivals lined up behind.
A total of 38 players are within five of Rose, including most of the big-guns. Two of the best yet to win a major - Rickie Fowler and Xander Schauffele - are in a four-way tie for second. Koepka, chasing a third straight US Open, threatened the leaders for most of his round before slipping to four back.
In truth, the picture is barely any clearer than before we started. It is increasingly hard to choose which of around 25 elite players will peak in any given week, before play starts. For that reason my pre-tournament bets were restricted to the outsiders discussed in my Find Me a 100 Winner column.
Four of the front-rank were on my shortlist - Dustin Johnson, Tiger Woods, Schauffele and Jason Day. While all are even par or better and therefore perfectly capable of winning, only Schauffele is near the front-rank.
Catch-up golf will be hard as it is in any US Open so my plan is to get him in the book now at [12.0] and then perhaps add others as the weekend develops. It would be easy to make a case for at least 20 on the current leaderboard so better to wait for some separation before going in heavily.
Try this quintet of three-ball bets
Instead, my main focus is three-balls. Yesterday's four picks yielded 17 units profit from three winners and a profitable tie. Here's five more for today.
Back Justin Harding 3u @ [2.86] (vs Baddeley, Putnam) (Starts 16.24)
Justin Harding is the ideal type for 18 hole markets. Very consistent, both long and accurate, makes few mistakes. He leads the European Tour bogey avoidance stats. Exactly what you want around Pebble Beach, especially if it firms up.
Only one shot separated this trio yesterday - Baddeley won with 72 compared to a pair of 73s. He has good Pebble Beach form but is the converse of Harding - highly inconsistent - whereas Putnam has always struggled in the pro-am here.
Lee can bounce back in weak group
Back Kyoung Hoon Lee 2u @ [3.3] (vs Wiesberger, Burmester) (Starts 20.41)
Wiesberger won this by five yesterday and is priced accordingly. He's certainly the one to beat but form doesn't repeat the next day all that often.
Burmester doesn't strike me as the type for accuracy-orientated Pebble by any means but Lee's 76 is more surprising. He played well till halfway at the Memorial and previously hadn't hit a score that high all year. At the odds, he's worth a punt to turn it around.
Back Haotong Li 3u @ [2.74] (vs Holmes, Watson) (Starts 21.25)
In this case I am backing a repeat of yesterday's result. Bubba Watson was on my list of players to oppose from the outset, having never achieved much at Pebble and given the penal rough. I don't expect a comeback after 75.
Holmes has produced in the pro-am but these tougher major conditions are less suitable. He's inconsistent and comes in off a very bad run. Li on the other hand is pretty consistent and reliable, hitting only one round above 74 all year.
Kaymer rock-solid for repeat
Back Martin Kaymer 4u @ [2.1] (vs Johnson, Els) (Starts 21.36)
Kaymer was one of yesterday's winners and I'm surprised to see the odds only slightly shorter. This Ernie Els fan would love to see him roll back the years at Pebble but there's absolutely no indication of it happening or improving much on 75.
The German is a legitimate outside bet for the title whereas Zach Johnson has no obvious claim on recent, course or tournament form.
Back Tyrrell Hatton 3u @ [3.1] (vs Woodland, Lowry) (Starts 21.58)
There's no obvious weakness in this classy group. Lowry could perfectly well come back from 75 and return to the stellar form of recent weeks. Woodland has realistic outside title hopes. Hatton briefly shared the lead yesterday before a terrible finish.
Nevertheless, the Englishman was my each-way pick pre-tournament and remains fancied for another good US major. Short game skills will become ever more important as the course firms up. Tyrrell is one of the best on and around the greens.
Recommended bets
Back Xander Schauffele 4u @ [12.0]
Back Justin Harding 3u @ [2.86] (vs Baddeley, Putnam) (Starts 16.24)
Back Kyoung Hoon Lee 2u @ [3.3] (vs Wiesberger, Burmester) (Starts 20.41)
Back Haotong Li 3u @ [2.74] (vs Holmes, Watson) (Starts 21.25)
Back Martin Kaymer 4u @ [2.1] (vs Johnson, Els) (Starts 21.36)
Back Tyrrell Hatton 3u @ [3.1] (vs Woodland, Lowry) (Starts 21.58)