US Masters 2019 Player Guide: Ratings for all the main contenders in the Augusta betting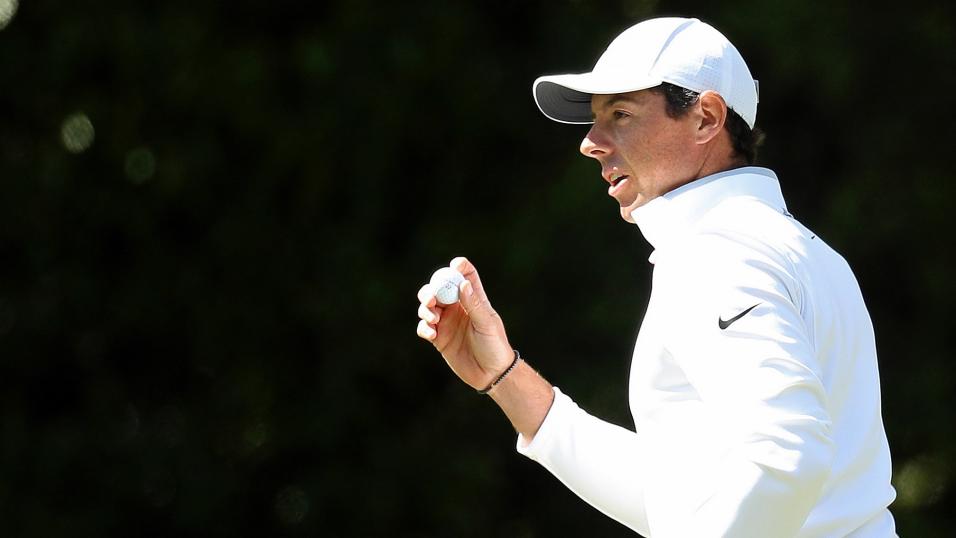 Rory McIlroy heads up the 2019 Masters betting
Before you strike your Masters bets let Paul Krihsnamurty guide you through the main Augusta contenders with profiles of those high up in the betting
"Dustin Johnson has never laid down a serious final round challenge in the Masters but finished top-ten on his last three attempts and was hot favourite before a last-minute withdrawal in 2017. Bound to score heavily on the par-fives to be there or thereabouts."
Rory the right favourite but odds are short
Rory McIlroy
Last five Masters: 5/7/10/4/8
Betfair Exchange Winner Odds: 8.415/2
The favourite arrives in tip-top form, fresh off victory in the Players Championship and with nothing worse than sixth place in strokeplay all year. McIlroy, however, hasn't won a major since the 2014 PGA and may have a few demons to conquer around Augusta. While his driving and towering iron shots are perfect for the course, demonstrated by top-ten finishes in the last five renewals, Rory has twice imploded during the final round with the tournament at his mercy. The 2011 collapse when chasing his first major was easily forgiven but last year's less so. The argument persists that he doesn't convert often enough to justify perennially short odds.
Impossible to pick holes in DJ's chance
Dustin Johnson
Last five Masters: 10/-/4/6/MC
Betfair Exchange Winner Odds: 14.013/1
The world number one boasts typically watertight credentials. Dustin has already won twice this season - notably destroying an elite field at the WGC Mexico Championship. A second major title to add to his 2016 US Open victory has been elusive but feels only a matter of time. He's never laid down a serious final round challenge in the Masters but finished top-ten on his last three attempts and was hot favourite before a last-minute withdrawal in 2017. Bound to score heavily on the par-fives to be there or thereabouts.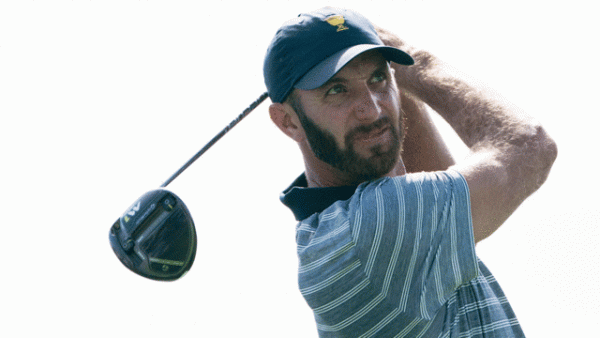 Remarkably consistent Rose hard to ignore
Justin Rose
Last five Masters: 12/2/10/2/14
Betfair Exchange Winner Odds: 14.5
Another US Open champion long overdue a second major title. Rose took a liking to Augusta long before he joined the game's upper echelon and few can boast such a consistent record without winning a Masters. Twice runner-up - most recently in 2017 following an epic play-off with Sergio Garcia - he's never missed the top-40 in 13 attempts. While not quite matching the brilliance of Rory or Dustin recently, he won titles on both main tours either side of Christmas and played pretty well in his last two events.
Fairytale could come true but is Woods' price right?
Tiger Woods
Last five Masters: 32/-/-/17/-
Betfair Exchange Winner Odds: 18.017/1
It is six years since Tiger Woods last contended on a Masters Sunday but what seemed unimaginable not so long ago is now a mere 18.017/1 chance. A fairytale fifth Masters title - 14 years since the last and 11 since his last major title - is perfectly realistic. Tiger confirmed he was back when challenging strongly for the last two majors, then very nearly winning the FedEx Cup series. Overall, his form doesn't justify the odds but experienced course specialists tend to overperform at Augusta. It may well be that, at this stage of his career, peak Tiger is saved for the majors.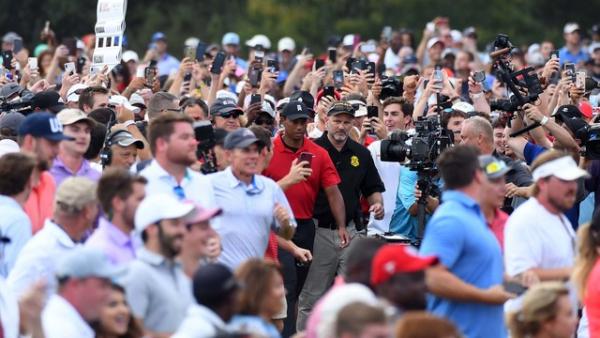 JT yet to show Augusta is his cup of tea
Justin Thomas
Last five Masters: 17/22/39/-/-
Betfair Exchange Winner Odds: 23.022/1
With seven victories since the beginning of 2017 - including a USPGA and a WGC - Thomas is prolific and worthy of any shortlist any time he tees it up. The 25 year-old has yet to take Augusta National by storm though. In fairness, making all three cuts is a respectable start around this unique course, which famously takes most players several years to get the hang of. Although yet to win this year, a trio of top-three finishes amount to a typically elite standard.
Rahm has obvious chance but lack of win is a worry
Jon Rahm
Last five Masters: 4/27/-/-/-
Betfair Exchange Winner Odds: 19.018/1
Widely acknowledged to be a superstar in the making and set, at some stage, to follow in the footsteps of Spanish champions Ballesteros, Olazabal and Garcia. Twelve months ago he challenged strongly on only his second appearance and Rahm evidently has the right combination of power and finesse for Augusta. One slight negative is that, following a prolific start to his professional career, he hasn't won for almost a year. That shouldn't be overstated given that he's frequently contended amidst elite opposition during that period.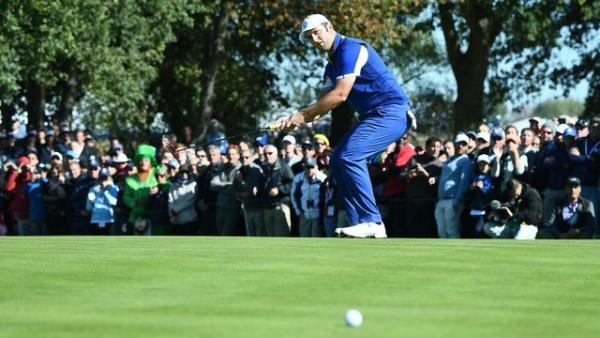 Impossible to write Spieth off
Jordan Spieth
Last five Masters: 3/11/2/1/2
Betfair Exchange Winner Odds: 25.024/1
It is a measure of Spieth's achievements at Augusta that he's trading at just 25.024/1 - there are players at 20 times these odds with better recent numbers. He hasn't won since the 2017 Open Championship or finished top-ten since last July or a top-30 this year. His driving is all over the place. Nevertheless only a fool would write off a player with his Masters record - last year's closing 64 to challenge from an impossible position being a case in point. He's held the first round lead three times so any backers would be well advised to get on early.
No reason why Brooks cannot go very close
Brooks Koepka
Last five Masters: -/11/21/33/-
Betfair Exchange Winner Odds: 32.031/1
Because he missed the last renewal due to a wrist injury, Koepka has yet to play Augusta as a major champion. He's won three in the intervening two years and will bid for a rare US Open hat-trick in June. There's no logical reason why this bomber wouldn't be even better suited by the challenge of a Masters. His first attempts were encouraging - improving each time. The sole negative is recent form. Second place at the Honda is Brooks' only close effort in 2019 and he was very disappointing on his last three starts at Bay Hill, Sawgrass and the World Matchplay. On the plus side, however, a selection for Steve Rawlings in his must-read preview.
Six-time tour winner has all the credentials
Bryson Dechambeau
Last five Masters: 38/-/21/-/-
Betfair Exchange Winner Odds: 44.043/1
Another probable future champion. Dechambeau is already prolific - winning six times on the main tours despite less than three years as a pro - four coming during a magical five month spell that culminated at January's Dubai Desert Classic. That Gulf event has long correlated well with the Masters - the 2016 and 2017 champions both won it earlier that season - and the 25 year-old has already shown a liking for Augusta when finishing low amateur in 2016. Yet to contend in a major but will inevitably sooner rather than later.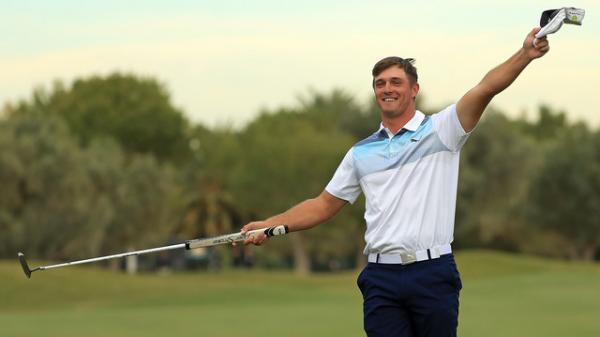 Wait and see before backing Day
Jason Day
Last five Masters: 20/22/10/28/20
Betfair Exchange Winner Odds: 42.041/1
Looked tailor-made for the Masters after finishing runner-up on debut in 2011 and third two years later. Day duly became a major champion, world number one and prolific winner of top events but merely performed respectably here since. Famously injury-prone, wellbeing is always an issue to consider before betting, and two poor results coming in amid talk of back trouble are a big concern. Nevertheless if fit, Jason retains the perfect skills-set - long off the tee and superb on and around the greens - for Augusta. Wait for the in-play before forming a judgement.
Putting is Tommy's only problem
Tommy Fleetwood
Last five Masters: 17/MC/-/-/-
Betfair Exchange Winner Odds: 32.031/1
Former Race to Dubai champion who is fast becoming a contender for all the big US titles. Fleetwood was placed in the last two US Opens and has plenty of recent PGA Tour form in the bag following top-fives at Sawgrass and Bay Hill. Tommy's forte is ball striking and a magnificent long game but putting has been a weakness. With only one round from six at Augusta below 72, the Lancashire lad may need to take his medicine on these famously brutal greens a few more times before becoming a frontline Masters candidate.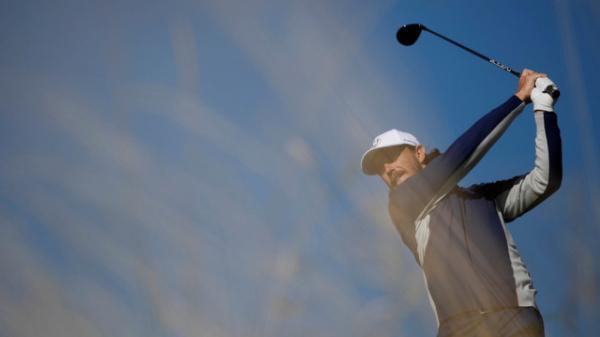 Major winner Moli very hard to discount
Francesco Molinari
Last five Masters: 20/33/-/-/50
Betfair Exchange Winner Odds: 23.022/1
Historically, Augusta looked too long for this ultra-accurate Italian and he has never bettered 19th place. However, this time last year he was also known as a poor match player. Since then he's added length off the tee, won a major, gone 5/5 in a Ryder Cup and challenged very strongly for the recent World Matchplay. Molinari's form was eyecatching in the latter, coming soon after victory at Bay Hill. Set for a Masters personal best and write him off at your peril, although would still be preferred at a course where driving accuracy is at a premium.
Improved putting would make Watson a danger
Bubba Watson
Last five Masters: 5/MC/37/38/1
Odds: 38.037/1
Bubba's two Masters wins reinforced the theory that left-handers enjoy an advantage around here and, coupled with the extra room for his expansive shot-making, this is certainly one of his favourite venues. Eight of his 12 PGA Tour titles came at either Augusta, Riviera or River Highlands - proving he's a man to follow in a few select events. Last year's fifth place, during a season that yielded three titles, was his best Masters since 2014 and there is enough recent form to recommend. Must putt better to contend, though.
Casey can go close again
Paul Casey
Last five Masters: 15/6/4/6/-
Betfair Exchange Winner Odds: 32.031/1
All things considered, this is probably Casey's best ever chance of winning a major. He arrives in tip-top form, having defended his Valspar title following a series of characteristic near-misses. Moreover he has always loved Augusta. Whereas most novices struggle here, Casey finished top-11 on three of his first four attempts when a much lesser player than today. He's become one of the most consistent on earth and, with nothing worse than 15th in the last four Masters, looks bound to be on the premises once again. Well worth a back-to-lay.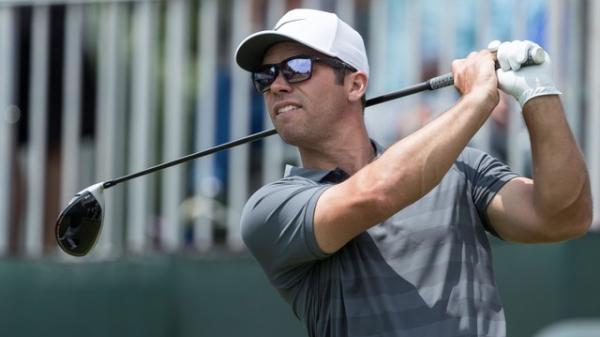 Phil's patchy form is a worry
Phil Mickelson
Last five Masters: 36/22/MC/2/MC
Betfair Exchange Winner Odds: 55.054/1
During his heyday, no course on earth suited Mickelson better than Augusta, with its extra room off the tee and emphasis on high ball-flight and short game brilliance. The three-time champion devoured the par-fives in registering no fewer than 13 top-seven finishes. Besides second in 2015, those heroics were long ago and he's very hard recommend on the most recent evidence. Nevertheless, Phil remains world-class on his day - winning in February at another favoured venue, Pebble Beach. Many a veteran has turned the clock back in this major.
Matsuyama must improve on the greeens
Hideki Matsuyama
Last five Masters: 19/11/7/5/MC
Betfair Exchange Winner Odds: 38.037/1
The best player yet to come out of Japan is less of a frontline candidate than ahead of previous renewals, having failed to win since the 2017 WGC-Bridgestone. Form is fair - making every cut since last July and recording recent top-tens at Scottsdale, Riviera and Sawgrass - but Matsuyama hasn't been putting well enough, which must be a negative for Augusta. Otherwise his course claims are solid, having made the top-20 in the last four Masters. Not out of it by any means if finding something on the greens and was the last man standing in Dave Tindall's Augusta trends piece.
Augusta evidence doesn't justify a bet on Schaueffele
Xander Schauffele
Last five Masters: 50/-/-/-/-
Odds: 55.054/1
Another rapidly emerging American prospect. Schauffele first sprang to prominence when finishing fifth on his first major attempt at the 2017 US Open. He's since followed up with sixth in the same major and was runner-up at last year's Open. Beyond those most prestigious stages, the 25 year-old has won four titles in less than two years, including a WGC. All that would suggest he's a contender but Augusta is one place where inexperience can prove very costly and there was little to recommend from last year's debut.
Lack of wins makes Finau tough to back
Tony Finau
Last five Masters: 10/-/-/-/-
Odds: 50.049/1
This 29-year-old went into many a notebook as a future champion and surefire multiple contender when finishing tenth on debut last year. Long off the tee and brilliant around the greens, Finau certainly looks well-suited to the Augusta challenge. His early record in majors - six top-20s from 11 including a trio of top-tens last year - also bodes well. The next hurdle is learning how to win. His sole title was the lower grade Puerto Rico Open back in 2016 - a poor return given the number of times he's contended.
Sliding Scott could still surprise
Adam Scott
Last five Masters: 32/9/42/38/14
Betfair Exchange Winner Odds: 55.054/1
Winner in 2013 and runner-up in 2011, Scott has been somewhat eclipsed by the next generation, only contending on occasion nowadays. Amid generally disappointing form, he was third in the previous major and more recently, runner-up in the Farmers Insurance. As ever, the Aussie's chance revolves around his weak putting. Usually that is a ruinous handicap around Augusta but Adam does know these greens better than most. More than three years after his last victory though, he warrants outsider status.
Defending looks a huge ask for Reed
Patrick Reed
Last five Masters: 1/MC/49/22/MC
Betfair Exchange Winner Odds: 85.084/1
Ryder Cup hero who became a major champion here last year. That front-running performance - leading from halfway and fending off relentless fire from McIlroy, Rahm, Fowler and Spieth - was a masterclass and in keeping with the remarkable temperament he'd shown previously in matchplay. Defending the title, however, looks a huge ask on recent evidence while changing his swing. Reed hasn't made a single top-ten in 2019 and struggled badly on his last two starts at the World Matchplay and Valspar.
Former champ is hard to recommend
Sergio Garcia
Last five Masters: MC/1/34/17/MC
Betfair Exchange Winner Odds: 85.084/1
Emerged triumphant after an epic 2017 battle with Justin Rose to land a long overdue first major title. Strangely, of all the majors, this was the one Garcia was least likely to win and that verdict still applies, having registered only six top-25s from 19 tries and missed as many cuts as made. Augusta's brutal greens will always feel like a test too far for this notoriously unreliable putter. Sergio nevertheless showed encouraging form last time at the World Matchplay and with a couple of previous PGA Tour top-tens.
Leishman set for another good major showing
Marc Leishman
Last five Masters: 9/43/MC/-/MC
Betfair Exchange Winner Odds: 65.064/1
Relatively late developer who has become a multiple PGA Tour winner and frequent contenders in majors - particularly the Open Championship. Leishman's first good major came at Augusta when fourth, contending until the death, in 2013 and he made the top-ten again last year. Last winter, the Aussie seemed to be reaching a new peak, finishing top-four in five weeks out of seven. While that run inevitably tailed off, he showed some promising stuff last time out at the World Matchplay.
Smith has lost form at a bad time
Cameron Smith
Last five Masters: 5/-/55/-/-
Betfair Exchange Winner Odds: 160.0159/1
Top Aussie prospect who fared easily best among last year's outsiders in fifth place. Smith won his national PGA Championship for the second straight year before Christmas but has yet to claim a solo title in the States. That will doubtless arrive before long and short game excellence has already secured several lucrative finishes in big events. On the downside, his PGA Tour form has fallen away badly over the last month.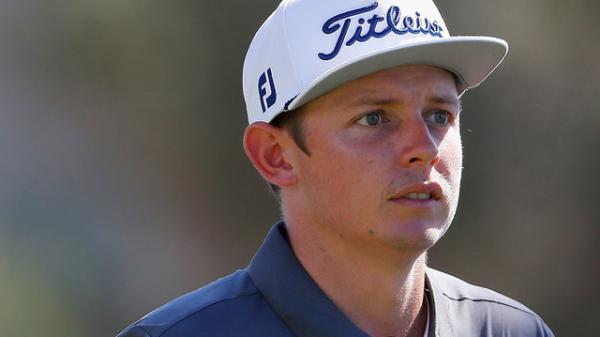 Resurgent Oosty has claims
Louis Oosthuizen
Last five Masters: 12/41/15/19/25
Betfair Exchange Winner Odds: 50.049/1
Former Open champion and four-times a runner-up in majors since, including here after a 2012 play-off. Oosthuizen arrives in good form having earned his best result of 2019 when second on his penultimate start at the Valspar, then following up with some excellent stuff en route to the World Matchplay quarter-finals. The South African hasn't contended at Augusta since that near-miss but a quartet of top-20s confirm he's well-suited. Overdue a good Masters and probably deserves a second major.
Easy to pass on Patrick
Patrick Cantlay
Last five Masters: MC/-/-/-/-
Betfair Exchange Winner Odds: 100.099/1
Much hyped immediately upon turning pro seven years ago, Cantlay still only has one title to his name. The 27 year-old is, however, making excellent progress and earning a stack of cash from high finishes if not admirers of his painfully slow play. His long game is ultra-reliable and up there with the best - inside the top-ten for strokes gained tee to green - and bound to deliver chances in majors before long. It is hard, however, to make a case for this one after shooting 75/76 on last year's first Augusta attempt as a pro.
Stenson is one to oppose
Henrik Stenson
Last five Masters: 5/MC/29/19/14
Betfair Exchange Winner Odds: 90.089/1
Former Open champion who constantly underachieved at Augusta - he's only beaten 70 thrice from 44 rounds - until last year's fifth place. Stenson didn't achieve a better result on last year's PGA Tour and had completely fallen out of consideration for this major until finding some excellent form in the group stage of the World Matchplay. It would be dangerous to overstate the significance of that effort - there was little indication before and perhaps he was merely inspired by the format. One to oppose in speciality markets.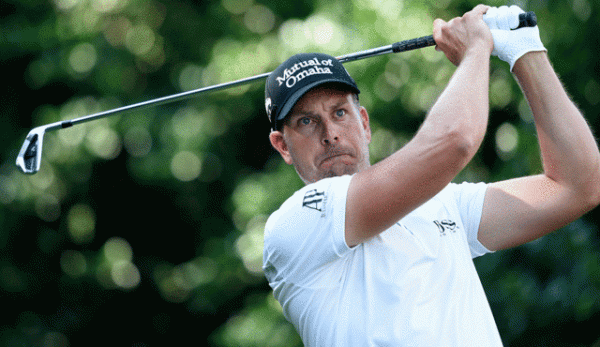 In-form Kisner doesn't have winning profile
Kevin Kisner
Last five Masters: 28/43/37/-/-
Betfair Exchange Winner Odds: 90.089/1
One of the big ante-post market movers, shortening to below 100.099/1 from 450.0449/1 in recent weeks, particularly following a career-best victory at the World Matchplay. That was further evidence that Kisner is becoming more comfortable on the biggest stages. Tied second at last year's Open was also a personal best in majors and he led for most of the 2017 PGA. Conventional wisdom would say he doesn't hit it far enough to win a Masters though and, while all three previous cuts were made, he only broke 70 once in 12 rounds.
Poulter can place
Ian Poulter
Last five Masters: 44/-/49/6/20
Betfair Exchange Winner Odds: 160.0159/1
Most thought Poulter's chances in this major were history until a shock win exactly 12 months ago earned qualification for the latest renewal. He didn't contend but it sparked a resurgence in form that has carried through into 2019. Most significant among a quartet of top-six finishes was a career-best third at the Dubai Desert Classic - with which there is a longstanding Masters correlation. Ian's Augusta record is solid, missing only one cut from 13 and recording six top-20s. Probably not long enough to win, though.
Get 10 places on the US Masters with the Betfair Sportsbook
The Betfair Sportsbook is paying 10 places instead of six on the 2019 US Masters. Place your each-way bet on the Outright winner market and get 10 places at 1/5 the odds. Betfair golf rules apply. T&Cs apply.
Discover the latest articles
Read past articles