The Masters 2018 Betting: Is Tiger now a serious contender?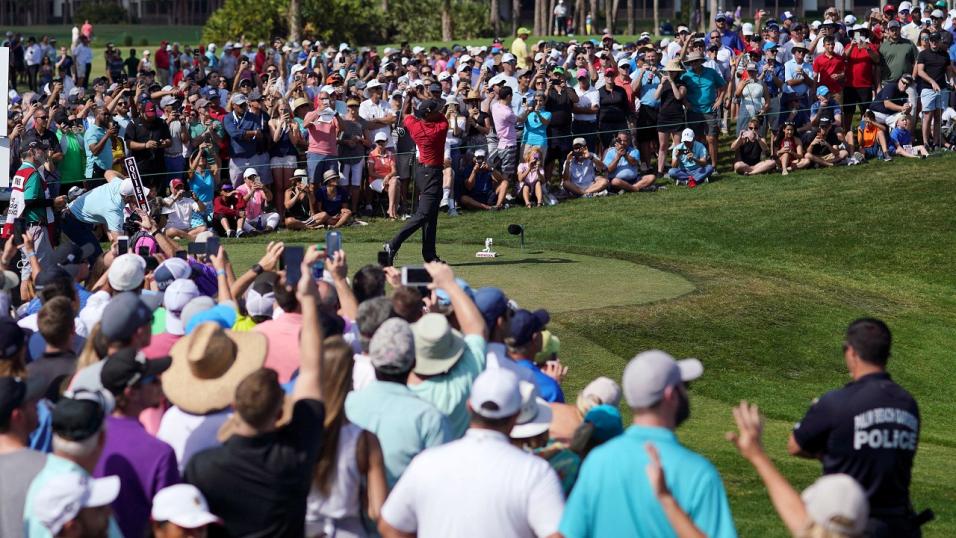 Centre of attention . . . Tiger Woods hits another huge tee shot
Tiger Woods finished 12th in the Honda Classic and Ralph Ellis has found big positives in his comeback ahead of Augusta...
It was always the drive that made Tiger Woods different. That swing that somehow looked as if it had been released by an elastic band, lashing down and putting such power behind the ball.
Back in 1997 when he burst on to the world stage winning the Masters by 12 shots, I can remember sitting up watching the TV being simply mesmerised by the distances.
He averaged 323.1 yards that week, incredibly 23 yards further than Scott Hoch who was second in the driving stats. It was an awesome display of hitting like we'd never seen before.
Of course in 21 years since then, the world has caught up. The top 65 golfers on the PGA Tour all average more than 300 yards these days.
But if there was one thing that leapt out from the Honda Classic after Justin Thomas had collected the trophy on Sunday night, it was that Woods was up there in second place in the driving distances for the week at 318.9 yards.
Conquered his back problems
He'd finished 12th, which was impressive enough, and at one time might even have contended for the prize had he not found the water at the 15th when ambitiously going for the flag.
But with his return to Augusta now only five weeks away, what really mattered was that Woods has demonstrated that he really does seem to have conquered his back problems and found a new way to hit the ball as hard as ever.
Of course there is an element of wishful thinking in this. For Tiger to wear the Green Jacket again at the age of 43, and after massive surgery that seemed as if it would end his career, would be an even more amazing story than his first win at Augusta all those years ago.
But he is 22.021/1 in the betting to win what would be his fifth Masters and now has to be treated as a serious contender.
He certainly belongs higher up the betting than Rory McIlroy who incredibly remains the 14.013/1 third favourite despite another poor week finishing tied 59th on nine over.
"I've made a big leap forward"
What's encouraging is that, after all his trials and tribulations with his injuries, he appears to be learning about how to manage his return to competitive golf.
"I made a big leap this week, my expectations have gone up" was how Tiger himself summed up his performance at the PGA National, a course so tough in windy conditions that only 11 players finished under par.
He doesn't have a single tournament confirmed between now and April, and told reporters before leaving that he was heading home to do some work in the gym. "My body feels good and I need to keep it feeling good," he said.
He's also learning which shots he can still shape, and which have to be taken away from the repertoire because the surgery has left his movement restricted.
Distance isn't everything, of course. The Masters is won by accuracy in approach and brilliant putting on those lightning fast greens, as much as by driving. But Tiger has his big weapon back, and I for one can't wait to see how the story unfolds.
Discover the latest articles