US Open 2014: The Punter's Preview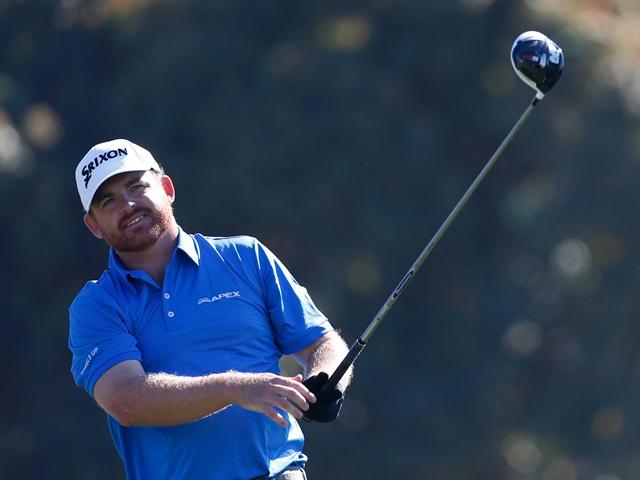 JB Holmes, The Punter's idea of an excellent value bet at Pinehurst
The second Major of the season is almost upon us so if you're looking for pointers, stats, in-play guidance, and much more then look no further than The Punter's superb in-depth pre-tournament preview...
"Holmes first appeared on my radar for this event when he impressively won the Wells Fargo Championship at Quail Hollow, an event that usually goes to a top-class winner and where US Open specialists thrive."
Tournament History
The US Open dates all the way back to 1895 and this will be the 114th staging of the event.

Venue
No 2 Course, Pinehurst Resort, Pinehurst, North Carolina

Course Details
Par 70, 7,565 yards
Pinehurst No 2 was designed and maintained for many years by legendary designer Donald Ross. The course opened in 1907 and it's undergone a couple of restorations since - once in 1974 by R.T Jones and again, more radically, just four years ago, by Bill Coore and Ben Crenshaw.
It was the host venue for one of the most poignant and memorable US Opens of all time in 1999, when the late, great, Payne Stewart edged out Phil Mickelson and it was also used in 2005 when New Zealand's Michael Campbell caused a shock.
For much more on the course and all the recent changes, please see this piece here that I wrote a few weeks ago and check out the links below.

Useful Sites
Event Site
Course Site
Hole-by-hole YouTube Fly-Over
Twitter Link
Tee Times
Weather Forecast

TV Coverage
Live on Sky Sports all four days, starting at 14:00 on Thursday.

Last 10 US Open Winners
2013 - Justin Rose +1
2012 - Webb Simpson +1
2011 - Rory McIlroy -16
2010 - Graeme McDowell Even 
2009 - Lucas Glover -4
2008 - Tiger Woods -1 (playoff)
2007 - Angel Cabrera +5
2006 - Geoff Ogilvy +5
2005 - Michael Campbell Even
2004 - Retief Goosen -4

What will it take to win the US Open?
Even though the event is staged at a different venue each year, whichever course is used, the USGA set it up to play tough and the US Open is the hardest of the four majors to make a score. Anywhere close to par after four rounds will see you go close to victory and the only recent exception came three years ago when Rory McIlroy romped to victory at a rain-softened Congressional.
All aspects of a player's game need to be sharp and the ability to stay patient and shrug off the inevitable dropped shots is important too. To win a US Open you have to find plenty of greens, scramble brilliantly and putt really well but to give you an at-a-glance picture of what's required, here's the average rating for the last 10 winners in all the key stats.
Driving Accuracy - 24.7
Driving Distance - 14.1
G.I.R - 9.7
Scrambling - 14.7
Putting Average - 11.4
Those stats are a help to a degree but it's universally felt that we're in for a bit of a different US Open this year, with Pinehurst restored to its original design and I think length off the tee is going to be extremely advantageous.
At over 7,500 yards, Pinehurst is long for a par 70 and with wide fairways and no rough the big-hitters could have a field day. The unknown factor is of course the native areas or wasteland areas that have replaced the rough but having listened to a few that have played there since the changes, including McIlroy, straying from the fairway won't necessarily spell disaster. This is what Rory had to say after playing there last week.
"It's going to play much differently, when you hit it in the long rough in previous US Opens you only had one option and that was to hack it out back on to the fairway but here, you hit it in these native areas and you might have a shot and you may not, it's sort of 50/50 whether you can advance it and get it up close to the green or you have to chip out.
There's a little bit of risk and reward in there, you've got a couple of par 4s in there that might be drivable on the weekend if they move the tees up. The fairways are generous, the fairways are at least 35/40/45 yards wide, so it encourages guys to get their driver in hand and you need to because if you're not hitting driver round here it's an awfully long golf course."
Pinehurst's primary defence is its turtle-back greens so the nearer the green you are after your tee-shot the better. The putting surfaces aren't small but the correct and safe landing areas on them are, so the shorter the iron on approach the better.
Even if we put aside how long Pinehurst is, and how it may play - judging by the season to date on the PGA Tour, and by the last 10 year's US Open stats, length is absolutely imperative anyway, and far more important than accuracy off the tee.
Most of the PGA Tour winners this year have ranked highly for Driving Distance (four winners have ranked first and the average ranking is 22) and it's been the same at the US Open of late. Justin Rose ranked 15th last year and seven of the nine winners prior to him ranked inside the top-eight. Shorter hitters can win (Webb Simpson ranked just 53rd) but the majority of US Open champions hit it long off the tee, just as the majority of PGA Tour winners do nowadays, and I'll be very surprised if the winner come Sunday hasn't been bombing it off the tee all week long.
I'll also be taken aback if they haven't scrambled brilliantly. The 2005 renewal here was strange as scrambling wasn't vital. Campbell ranked just 23rd and the runner-up, Tiger Woods, who happened to top the DD stats for the week, ranked only 80th! In fact, only one three players in the top-10 ranked inside the top-10 for scrambling that year but it was a completely different story in 1999 when the first four home ranked third, second, first, and seventh for getting up-and-down.
Campbell and Stewart both ranked third for putting here and that's been key at recent US Opens also. Rose ranked 15th but nine of the 10 winners before him ranked inside the top-12.
Having evaluated the course, comments by those that have played it since the restoration, and the past US Open stats, I fancy the keys stats are driving distance, putting and scrambling.

Further pointers
The chances are we'll see a first time major winner come Sunday. With nobody dominating the game of late, 15 of the last 20 majors have gone to someone winning their first and in this event the trend is even stronger. The last five winners have been winning their first major and Tiger Woods and Retief Goosen are the only winners this century that had previously won one.
We've had nine first time winners on the PGA Tour this season already but it would be a shock if we saw a first time winner this week and witnessing a winner playing in his first US Open is even more unlikely - Francis Ouimet, way back in 1913, is the last man to win the tournament at his first attempt.
Mike Norman has found some little gems in his 21st Century Trends piece here so make sure you give that a thorough read before investing. My particular favourite is that Lucas Glover is the only winner this century that hadn't recorded a top-30 finish at the US Open prior to winning.

Is there an angle in?
There's no doubt in my mind that the strongest angle-in this year is Donald Ross course form. His courses are similar in style and the greens in particular have their own unique feel and the same players tend to fare well on his designs.
When McIlroy finished up his practice round at Pinehurst he said he'd be making his way to Seminole Golf Club (not used on the PGA Tour) near his home in Florida as he felt playing another Ross designed track would really help him prepare.
The Ross designs to consider form from are Oak Hills, which was the venue for last year's USPGA Championship, Oakland Hills, which hosted six US Opens between 1924 and 1996 and was also used for the USPGA Championship in 2008. The Sedgefield Country Club, host venue of the Wyndham Championship since 2008.  Aronimink Country Club, which hosted the AT & T National in both 2010 and 2011, East Lake in Atlanta, home of the Tour Championship, and finally Irondequoit Country Club which hosted the Xerox Classic on the Web.Com Tour in the four years between 2005 and 2008.

Is there an identikit winner?
As Paul Krishnamurty highlights in his Five Punting Pointers article, even though a different venue is used from year to year, the US Open is an event that some players play well in and others always struggle.
Andy North only ever won three PGA Tour events but two of them were US Opens. Jeff Maggert has only won three PGA Tour events too and none of them majors but between 1994 and 1999 he finished inside the top-10 at this event four times. Phil Mickelson has finished runner-up an incredible six times and the likes of Jim Furyk, Ernie Els and of course, Tiger Woods contend more often than not.
Graeme McDowell, Hunter Mahan, Jason Dufner and Jason Day are other younger players that are starting to build nice records and I would think long and hard about backing someone without a US Open pedigree.
I'm not sure how relevant it is, but it's worth highlighting that only three of the last 10 winners have been American.

In-Play Tactics
It is possible to overcome a sluggish first round, since 1996 five winners have been six or seven shots off the lead after round one, but you can't afford to be trailing by too many after round two - 17 of the last 18 winners have been within two strokes of the lead at halfway.
Being in front after three rounds doesn't appear ideal though - only two of the last 11 third round leaders or co-leaders have won - Woods, who needed a play-off to beat Rocco Mediate, and McIlroy, who was so far clear at Congressional that the pressure was reduced.
So the recent stats suggest you need to be right up with the pace but ideally a shot or two back after round three.

Market Leaders
Having evaluated everything to the nth degree, if the weather forecast is correct, all my research could be rendered almost useless. At this stage, we look set for a wet week with thunderstorms possible every day and if that comes to fruition the conditions will change dramatically to suit pre-event favourite, Rory McIlroy.
Rory is an infinitely better player in soft conditions and as we saw at Congressional, a wet course changes the shape of the event considerably. Length becomes even more important and with the greens so much more receptive and therefore easier to hold with approach shots, the traditional US Open specialist's advantage is negated as scrambling becomes less important.
I wouldn't have had Rory on my mind at all had we been due to get dry and fast conditions but he's a perfectly decent price should the dreadful forecast materialise. Although we really would need an awful lot of rain to get conditions like those encountered at Congressional - Pinehurst is set on sandy soil and it should drain fast.
With a solid bank of Donald Ross form in the bank, world number one, Adam Scott, has to be respected but he's without a top-10 in this major and he wouldn't be for me at the price. He started brightly last year but tumbled down the leaderboard as the week wore on before finishing the event in a tie for 45th. This hasn't been a major he's thrived at and as highlighted earlier, backing players that don't have a US Open pedigree already isn't a great idea.
I wrote about Phil Mickelson's spectacular and heartbreaking US Open record in this piece here back at Christmas and nothing's changed since. I'd love to see him win it. He's not having the best of seasons and if I'm utterly honest, I don't think he's playing well enough to finally win it, which is a shame, because this set-up, more than any previous, looks perfect for him.
His record in the event is so strong that he could easily confound his season form and surprise me so I wouldn't put anyone off but my inevitable wager on him is modest this time around.
Only five players have ever won the US Masters and US Open title in the same year - Craig Wood (1941), Ben Hogan (1951, 1953), Arnold Palmer (1960), Jack Nicklaus (1972) and Tiger Woods (2002). Is Bubba Watson capable of emulating them? He's an immense and underrated talent and he's most certainly capable of achieving the feat but coming off a disappointing collapse at the Memorial Tournament isn't an ideal prep run.
He's the longest off the tee in the field and he's usually accurate with it so that's a plus and if the weather forecast materialises his relatively poor scrambling might not be an issue but there's not much meat on the bone left in his price now and I'm happy enough to leave him out from the start.

Selections
I've been building my portfolio of bets for a few weeks so the forecast wet weather is a huge fly in the ointment but I'm going to go with what I have for now. If I do make any changes or additions I'll post the details to Twitter but for now, here's my seven for starters.
As already mentioned, I've backed Phil Mickelson modestly, and it's a wager almost entirely and unashamedly built on sentiment but after that, emotion has nothing to do with it and the next man up is one I very rarely back - Sergio Garcia.
The Spaniard has long since been touted as a future major winner but I very much doubt he has the bottle to win one. He's even said himself in the past that he's not up to the task but if he is ever going to do so it could be this week - nobody else in the field ticks all the right boxes so emphatically.
From a stats perspective, he's long enough off the tee, hits lots of greens, is putting well and is scrambling brilliantly. His best US Open performance came here in 2005, when he finished third behind Campbell and nobody plays Donald Ross designed courses better.
In addition to that third here, he has three top-four finishes in the Wyndham at Sedgefield, including a win in 2012, was runner-up to Padraig Harrington in the 2008 USPGA Championship at Oakland Hills, where he traded odds-on before finding water late on and a month later, he lost a play-off at East Lake to Camillo Villegas, where he'd finished fouth the year before. 
I'm not absolutely sure I'd have played him much shorter but at 42.041/1, I thought he was worth risking. He's been out for a couple of weeks with a knee injury but by all accounts he's fine now and definitely makes the line-up.
The last man to make the portfolio was 2012 winner, Webb Simpson, who, judging by his much improved performance at the St Jude Classic, could be coming into form at just the right time. He'll be looking forward to playing Pinehurst as like Sergio, Webb is a former winner of the Wyndham Championship at Sedgefield. And he has form at other Ross tracks too - he was eighth at the AT & T in 2011 and he's had two top-5 finishes at East Lake.
I'm not entirely convinced that Ryan Moore is long enough off the tee to win this week but at 32 and with a win in the bag already this season, at the CIMB Classic, he has the right sort of profile and he has plenty of Donald Ross form too.
He won the Wyndham Championship in 2009, a year later he finished runner-up to Justin Rose at the AT & T, and in 2012 he finished third behind Brandt Snedeker in the Tour Championship. That was enough Ross form to convince me to make an investment at 130.0129/1.
Age is against Mickelson and it's also against Ernie Els but at a huge price, that's not going to put me off him. He's twice won the US Open before and he's finished inside the top-10 in three of the last four years, and besides, I'm not too worried about the age stat anyway.
Nobody in their 40s has won since 42-year-old Stewart won here in 1999 but prior to his success, Hale Irwin became the oldest winner in 1990 when he won at the age of 45 and Raymond Floyd won aged 43, four years prior to that. This major, more than any other, requires limitless patience and I'd rather side with experience over youth and should the over 40s need any inspiration, all they need to do is refer to Miguel Angel Jimenez's placed effort at the US Masters two months ago at the age of 50.
My idea of the best value in the field this week is JB Holmes, who only qualified for the event last Monday when he finished runner-up to Hudson Swafford in the Memphis regional qualifier. Holmes first appeared on my radar for this event when he impressively won the Wells Fargo Championship at Quail Hollow, an event that usually goes to a top-class winner and where US Open specialists thrive.
His stats the week he won at Quail were spot on for here - nobody hit it further off the tee and he ranked sixth for scrambling and fifth for putting and he's shown form at Donald Ross designed tracks too. He led the 2008 PGA Championship at Oakland Hills with a round to go and he finished fifth behind Justin Rose at the AT & T in 2010.
And one further pointer, that also links to my final pick, Aaron Baddeley, is that Holmes nearly always plays well in the Northern Trust Open at Riviera, where the greens were reworked by Bill Coore and Ben Crenshaw, the men responsible for the Pinehurst restoration.
I like Baddeley for a number of reasons and his win at Riviera in 2011 would be the least important. He led the 2007 US Open by two strokes but nerves got the better of him and he started the final round with a triple-bogey. I'd like to think he'd handle the big occasion better now he's older and that does at least show that he can contend in this major.
His form at Donald Ross tracks is very solid - he finished 13th in the 2008 USPGA, 16th in the 2010 AT & T, and was third behind Bill Haas in the 2011 Tour Championship at East Lake and I have one last quirky positive and that's the appearance of Pinehurst.
When I first saw the restoration, I immediately thought it looked similar to the sandbelt courses in Australia, like Royal Melbourne, so there's a chance the Melbourne resident might feel right at home at Pinehurst.

US Open Selections
Phil Mickelson @ 22.021/1
Sergio Garcia @ 42.041/1
Webb Simpson @ 85.084/1
Ryan Moore @ 130.0129/1
Ernie Els @ 160.0159/1
JB Holmes @ 230.0229/1
Aaron Baddeley @ 300.0299/1

*You can follow me on Twitter @SteveThePunter
Discover the latest articles