US Open 2015 First Round Leader Tips: Local hero to get off to a flier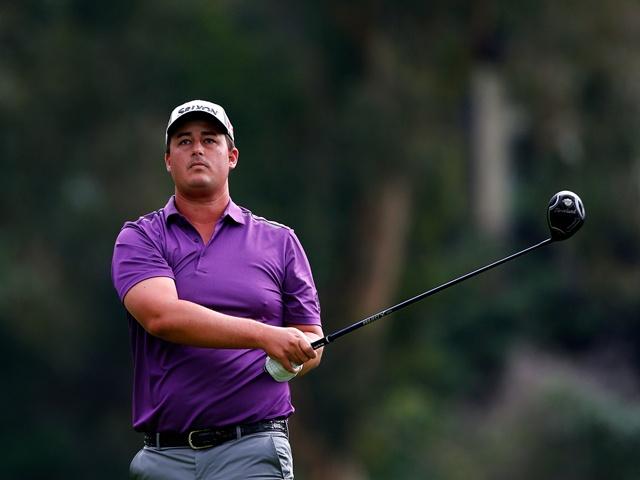 Michael Putnam - The Punter's idea of value to lead after round one
Punters, pundits and players alike are wondering quite what sort of test Chambers Bay will prove to be tomorrow and our man, Steve Rawlings, aka The Punter, fancies siding with an often quick-starting local boy...
"As the tournament progresses and the field acclimatises, Putnam's edge will be negated somewhat so I fancy if he's going thrive in front of his friends and family, then Thursday morning is as good a time as any to do so."
More often than not, a morning start is an advantage on day one of any tournament. The entire course is immaculately manicured and the greens in particular are perfect. After half the field has traipsed all over them and with the wind picking up, as it does almost everywhere of an afternoon, the later wave of starters often struggle to match the scores attained by those that played in the morning, but I'm not convinced there'll be an advantage this Thursday at the US Open.
The weather is forecast to remain stable throughout the day and any deterioration of the greens may easily be outweighed by the benefit gained watching how the morning starters have coped with the course. When weighing up who will lead at the end of day one, with the forecast almost always favouring the early starters, I'd ordinarily disregard the afternoon lot, but not here.
So with the whole field at my disposal, I've checked out the Round One Scoring stats for the European and PGA Tours, as well as past first round leaderboards at both this event and the Open Championship.
The most obvious candidate is world number one Rory McIlroy. He's ended day one of the Open Championship in front twice already (2010 and 2014) and he led the 2011 US Open from start to finish. In fact, he has a really good record at starting fast wherever he plays...
Since 2008, when he first plied his trade on the European Tour, Rory has finished the first day at the head of affairs a staggering 21 times worldwide. If we go right back to his amateur days, he's only played in 207 events across the globe, so he leads after round one slightly more often than once in every ten starts. The 20.019/1 being offered up by the layers on the exchange is much bigger than what's available on the High Street and I wouldn't put anyone off taking it but the only time he's ever led after round having suffered a bit of a slump (he arrives here on the back of two missed cuts) was way back in 2008 and he hasn't led after round one anywhere yet this year.
In addition to backing them in the outright market, I was tempted to extend my faith in Phil Mickelson and Branden Grace to this market too. Lefty has led the US Open on day one twice already (eventually finishing runner-up on both occasions in 1999 and 2013) and Grace is a decent enough starter, having led after round one in nine of his 236 career starts, but after much deliberation I'm leaving those two and siding with the two locals from either side of the draw.
As Romilly Evans points out in the each-way column, nobody knows Chambers Bay better than local man, Michael Putnam, and any advantage he holds is likely to be emphasised more acutely early on. As the tournament progresses and the field acclimatises, Putnam's edge will be negated somewhat so I fancy if he's going thrive in front of his friends and family, then Thursday morning is as good a time as any to do so.
Putnam is playing in the very first three-ball of the day, off the 1st tee, and if his stats are anything to go by, he might just lead the field a right merry dance. He currently ranks 30th in the PGA Tour's 1st Round Scoring Average Stats and he's already led twice after round one on the PGA Tour from 110 starts. And his record of starting fast on the Web.com Tour is simply sensational - in 141 starts, he's lead or co-led seven times! All things considered, the 125/1 available with the Sportsbook is very fair.
If you're not already following Dan Geraghty's two and three-ball column, then you should be. He's already 30 points up on the year and I'm pleased to see he fancies Putnam, and my other 1st Round Leader fancy, Ryan Moore, to both do well on Thursday.
Unsure as to whether there'd be any sort of bias, I was quite keen to get a pick from the afternoon starters to back-up Putnam and Moore, who was born just down the road in Tacoma, looks a good option. He ranks 15th in the 1st Round Scoring Average Stats at present and although he's only led after round one five times in total, he's done so four times in the last four years. You may get a little bigger on the exchange market but if you want to back him each-way, the 66/1 with the Sportsbook is a decent enough price.

Selections
Ryan Moore @ 66/1 Sportsbook
Michael Putnam @ 125/1 Sportsbook
You can read my US Open in-play Betting blog and my 2015 US Open Betting Preview & Betting Guide behind the two links.
*You can follow me on Twitter @SteveThePunter
Discover the latest articles