US Masters Trends: Augusta betting do's and don'ts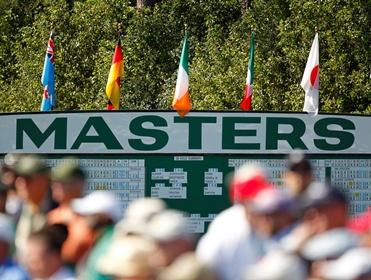 Are you ready? The US Masters starts on Thursday.
Steve Rawlings, aka The Punter, looks forward to the year's first major, highlighting some of the trends to follow and the pitfalls to avoid at the US Masters
"Masters legends, Tiger Woods and Phil Mickelson, are the only winners this century to win having been outside the top-ten after round one. Augusta is NOT a catch-up course."
It really doesn't look like it form where I'm sitting, with snow still draping hill and vale alike and it certainly doesn't feel like it whenever I venture outside either, with a persistent easterly wind biting hard, but spring must be on its way because the US Masters starts on Thursday.
Its position in the calendar isn't the only reason I await the year's first major so eagerly though. With its famous azaleas, dogwoods and perfectly manicured fairways, Augusta is very easy on the eye and I can't be the only one that fondly remembers the pre-Sky Sports days when the US Masters was one of the few treats us golf fans got, but the real reason I've warmed to the event so much is that it's a great tournament to bet on. Here are a few pointers to get you started.
Do back an outsider if you fancy one. Four of the last six winners have started the week at triple-figure odds and last year's winner, Bubba Watson, wasn't a short price either at 60.059/1. With a superb Masters pedigree, Phil Mickelson surprised no one when he won here for the third time three years ago but very few picked out 2011 champion, Charl Schwartzel, nor the three that preceded Mickelson - Zach Johnson, Trevor Immelman and Angel Cabrera were all shock winners.
Don't take any notice of the no Aussie winner stat. It's true that no player from Down Under has triumphed yet but there's absolutely no reason why. Greg Norman came closest, famously blowing a six shot lead with a round to go in 1996, and Adam Scott wasn't far away two years ago either. Last year's Open Championship wasn't the first time he hit odds-on in a major - he traded at a low of 1.392/5 before Schwartzel's birdie blitz and two fellow Aussies were also placed that year - Jason Day and Geoff Ogilvy.

Do take plenty of notice of the South Africans. Aussies may have struggled but the South Africans have an incredible record, as Paul Krishnamurty highlights here.

Don't back the winner of Wednesday's Par 3 Contest in the main event . In existence since 1960, no winner of the Par 3 Contest has gone on to win the main event in the same year. If ever there was a competition nobody wants to win, it's this one.
Do back a hole-in-one on day four. There have been nine aces in the last nine years and eight of them have come on the 16th hole on Sunday. I see no reason for the organisers to end the practice of placing the pin in a favourable spot there and if you wait until the end of play on Saturday before backing Yes in the Hole-In-One market you may well get rewarded handsomely.
Don't back a debutant. Jason Day's 276 total two years ago was the lowest for a first-timer (finished tied 2nd) and a magnificent effort but other than the first two champs (Horton Smith in 1934 and Gene Sarazen a year later), Fuzzy Zoeller, back in 1979, is still the only other player to win on debut. 
Do get involved in-running and do concentrate on the leaders. Schwartzel was tied 7th after round one two years ago and that's the furthest back any winner's been over the last seven years after day one. Masters legends, Tiger Woods and Phil Mickelson, are the only winners this century to win having been outside the top-ten after round one. Augusta is NOT a catch-up course.
Don't back defending champ Bubba Watson... unless you think he's a player out of the very top drawer. The only players to successfully defend so far are Jack Nicklaus (1965/66), Nick Faldo (1989/90), and Tiger Woods (2001/02).
 Do put the radio on if you're serious about trading. It can drive you bonkers trying to watch the event on TV whilst listening to it on the radio at that same time but if you're serious about making it a profitable week, it may just be worth it.
Don't back anyone outside the final pairing on Sunday. The last two winners, Watson and Schwartzel didn't play in the final group and a Stuart Appleby stumble let in Zach Johnson in 2007 but they're the only three winners not to have started day four in the final two-ball in over 20 years.

Discover the latest articles