US Masters 2013: The Punter's Preview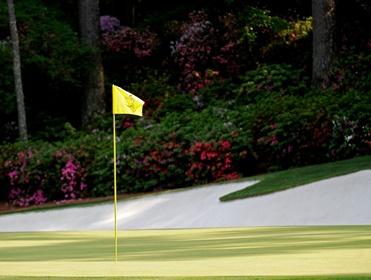 An iconic shot of beautiful Augusta
Steve takes a detailed look at the year's first major. What will it take to win the US Masters at Augusta? Read his in-depth preview here...
"Tiger and Phil repeatedly buck the trends at Augusta and they're the only two men to win the event having finished day one outside of the top-ten since Mark O'Meara won from tied 25th and five off the pace in 1998. Unless you're names Woods or Mickelson, get a fast start or forget it."

Tournament History
The event was conceived by Bobby Jones, who had originally wanted to stage the US Open at Augusta. The oppressive Georgia summers meant a tournament in June was always going to be out of the question and when the USGA refused to move the US Open to April, Jones decided to hold his own tournament and the US Masters was born.
It started life as the Augusta National Invitation Tournament - a name that was to be changed five years after the first staging in 1934. This will be the 77th staging of the US Masters.
Venue
Augusta National Golf Club, Augusta, Georgia
Course Details
Par 72, 7435 yards, stroke average in 2012 - 72.4
The brainchild of Rees Jones, Augusta National was founded by him and Clifford Roberts, a wealthy New York investment banker. Designed by Jones and Alister Mackenzie, Augusta National was built on the site of an old tree nursery and it officially opened in January 1933. It's now considered a national treasure and it's unquestionably one of the finest courses in the world and for me, it's the most beautiful.
Last year the opening hole ranked the hardest but the three holes around the turn, 9, 10 and 11, ranked 2nd toughest and joint 4th hardest - with the 9th averaging 4.15 and the other two 4.13.
The most famous stretch of holes begins at the 11th and extends through to the 13th, otherwise known as Amen Corner. After the ultra tough par 4 11th hole, the par 3 12th is only 155 yards long but with water short and no easy second shot from long of the green; this intimidating little hole always causes problems.
Once through 12 the players can relax a bit. The par 5 13th, measuring just 510 yards, is a genuine birdie/eagle chance and last year it was the second easiest hole on the course and there are real birdie opportunities all the way to the tough 17th. The finishing hole is always tricky and last year it ranked as the 3rd hardest.
Useful Sites
Official Masters Site
Twitter Link
Weather Forecast
Alternative Weather Forecast
TV Coverage
Live on Sky Sports all four days, 7.00pm on Thursday, Friday, and Saturday and 6.00pm Sunday.
Live on BBC 2 over the weekend - 7.30pm on Saturday and 6.30pm on Sunday
Last Ten Winners
2012 - Bubba Watson -10 (playoff)
2011 - Charl Schwartzel -14
2010 - Phil Mickelson -16
2009 - Angel Cabrera -12 (playoff)
2008 - Trevor Immelman -8
2007 - Zach Johnson +1
2006 - Phil Mickelson -7
2005 - Tiger Woods -12 (playoff)
2004 - Phil Mickelson -9
2003 - Mike Weir -7 (playoff)
What will it take to win the US Masters?
With a number of right to left doglegs, an ability to shape tee-shots from right to left is a distinct advantage - something Tiger Woods struggles with.
Driving it long is a big plus too - last year's playoff protagonists ranked 4th and 2nd for Driving Distance but bombing it off the tee isn't absolutely crucial. Charl Schwartzel only ranked 44th for Driving Distance two years ago and the 2007 champ, Zach Johnson was ranked 57th for DD. How you play the long holes is still key though. Schwartzel and Johnson may not have bombed it off the tee but they still ranked in the top-10 for Par 5 Performance and almost every year, playing the par fives well has been the key to success.
When Phil Mickelson won the second of his three US Masters titles, he played the short holes in six over par and the par fives in -13, and when Zach wedged his way to victory a year later, he was -11 on the long holes and +12 on the short ones. Scoring on the par fives is most certainly the way to win.
With trees everywhere, it looks like a tight track when you're watching on TV but that's not the case, there's actually quite a bit of space off the tee and driving accuracy isn't that important. Accurate iron-play is though - finding the correct part of the greens will set up birdie opportunities.
Missing greens is inevitable though so first-rate scrambling is also required but the most important skill-set by a long way is putting. The sloping greens are lightning-fast and you don't get to usually get to don a Green Jacket unless you putt brilliantly for four days. Bubba Watson ranked just 37th for putting last year but he's the exception to the rule.
Some more possible angles in to consider
Defending champions have a poor record. Only true legends of the game, Jack Nicklaus, Nick Faldo and Tiger Woods have managed to win back-to-back Green Jackets but to expand on that further, looking at recent results, a high finish the previous year could also be a handicap.
Memorably, eight players hit the front on day four in 2011 and none of those eight, despite many of them being quite well fancied, featured at all last year. Adam Scott, runner-up in 2011 finished tied for 8th last year and he was the only player from the top-ten home in 2011 to remotely figure twelve months ago.
To expand even further, in the last five years, Scott (the last two years), Hunter Mahan (8th in 2010 and 10th in 2009), Padraig Harrington (5th in 2008 after 7th in 2007) and Steve Flesch (6th in 2009 and 5th in 2008) have back-to-back top-tens at Augusta but only Phil Mickelson and Tiger Woods have achieved the feat on more than one occasion.
It could just be a coincidence or there could be something in it. I think the latter and I've tempered my enthusiasm about one or two.
Logic would have us think that if 'player x' played well at the venue last year then he'll feel good about his chances this time around but that expectation may be a handicap. Could players that figure one year, expect too much of themselves, and therefore heap too much pressure on themselves the following year?

Is there an identikit winner?
Watson had been in solid form prior to last year's renewal but the previous five winners have all come into the event under the radar so if you fancy someone who isn't in scintillating form don't worry about it, and if they're a huge price that's all the better - four of the last six winners have started the week at a triple-figure price.
Course form is very important. Other than the first two winners of the event, Fuzzy Zoeller (in 1979) is still the only debutant to win and most winners have been round Augusta National enough times to get to know it's unique nuisances. On average, first time winners have played the event six times and the average age of the winner here is 32.66 years.

Quirky stats to bear in mind
Every winner, apart from Tiger Woods in 1996, stretching all the way back to Fuzzy Zoeller's debut win in 1979, had made the cut here the year before they won.
Although you need plenty of experience, it's now 15 years since anyone in their 40's won at Augusta - a bad omen for Phil Mickelson maybe.
You need to have previously shot a round in the 60s here - 20 of the last 21 winners had all previously shot a sub-70 around Augusta National.
In-Play Tactics
Augusta National is NOT a catch-up course and a fast start is imperative. Mistakes will always happen and you need a good start. A cushion if you like. The first four names on the day one leaderboard last year were Lee Westwood, Louis Oosthuizen, Peter Hanson and Bubba Watson and they filled four of the first six places at the finish. Mickelson, who opened with a disastrous 74 and Matt Kuchar, who shot 71 on day one, were the other two in the top-six.
Tiger and Phil repeatedly buck the trends at Augusta and they're the only two men to win the event having finished day one outside of the top-ten since Mark O'Meara won from tied 25th and five off the pace in 1998. Unless you're names Woods or Mickelson, get a fast start or forget it.
Schwartzel's win two years ago is unusual in two respects. The fact that he was able to win after just one previous appearance was against the grain and the fact that he was as far as tied 12th and fully six shots back at halfway was even more extraordinary.
Tied 7th and four off the pace after round one, he slipped down the field in round two and he's the only winner stretching back to O'Meara again, and this time including Woods and Lefty, to be outside of the top-five at halfway. I can't stress it enough, winners simply don't come from off the pace here.
There's a saying in golf that events only really start on the back-nine on Sunday and if the last two years are anything to go by then that's certainly the case here. Once through the tricky 12th birdie opportunities are there on almost every hole at Augusta - the 17th and 18th are tough but not impossible.
Schwartzel became the first man in history to birdie the last four holes to win and Bubba also birdied four in-a-row on the back-nine last years - holes 13-16. You may need to be hard on the pace but you don't necessarily need to be right in front with so many opportunities late on.
Market Leaders
I've written about Tigers chances here over the weekend and I touched on Rory McIlroy's game in last week's De-Brief.
Tiger is drifting to a much more attractive price now but I still have enough reservations to turn my nose up at anything below 6.05/1 and I still have my doubts about Rory.
He didn't putt brilliantly last week in Texas and although he finished runner-up, I still felt his game wasn't at its best. I'm not for a second saying he can't win but he's still learning all about Augusta and in four attempts to date he's not bettered 15th. Among all the little niggles I have about his game itself, there's also the mental scaring to overcome.
His collapse here two years ago was monumental and I can't for a second believe he drives up Magnolia Lane without at least a tinge of fear in his heart. He'll win here, and he'll do so more than once but whether he's quite ready and whether he's a big enough price to risk this time around, I have my doubts.
Selections
When you've trawled through the stats as much as I have you can find negatives, and sizable ones too, about everyone, and I have to confess, I can't say I'm overflowing with confidence about any of my five picks but here they are...
Phil Mickelson
Nobody has ever won the Masters having made a triple-bogey, yet Lefty very nearly pulled it off having made two last year! Add to that his very poor start in 2012 and it's quite incredible how close he came to winning - he missed out on the playoff by just two strokes. Nobody prepares for, or plays, Augusta National better than Lefty and although the years are ticking by, I still think he has at least one more victory in him and I simply couldn't leave him out.
Matt Kuchar
Off all of my picks, Kuchar, a Georgia resident, represents the best value. Having won the U.S Amateur in 1997, as a fresh-faced 19 year-old, he finished top amateur and in 21st place in 1998 - which until last year's tied third, was his best effort here.
His career had been something of a slow burner but in the last 12 months the flames have ignited and following third here, he went on to win The Players Championship a month later and early this year he won his first World Golf Championship event, at the Accenture World Match Play. At 34, the consistent Kuch looks just the right age to bag a major and the only negatives I can see is his high finish last year (see above) and his lack of length off the tee but he's in fine form and he's a fair price.

Luke Donald
Although I've been monitoring this market for months, I've only today added Luke Donald. He was a pick last year at just 18.017/1 when he was coming here as world number one and off the back of a 4th placed finish in 2011.
He is a tremendous putter, brilliant scrambler and he arrives this time around under the radar. He's more than twice the price he was last year and I felt he was worth risking at 44.043/1.
Bubba Watson
I should have backed Bubba last year and I'm still moaning about it! It's a massive ask for him to defend but at odds of 46.045/1 (he's shortened a little since the weekend) I thought he was worth chancing. He has absolutely the right game for Augusta and I can easily see him contending again.
K.J Choi
I had the tiniest of bets on K.J at handsome odds over the weekend, as he moved into contention in Texas. He ranked inside the top-ten for putting and scrambling last week and although he's getting a bit long in the tooth, he adores Augusta and might just come out fighting again.
If you're minds not now boggling with too much info and you still want more, here's my Masters do's and don'ts piece and Paul Krishnamurty's four punting pointers article and there's also loads more copy in our dedicated US Masters section here.
I'll be back on Friday with my In-Play Blog but until then, good luck and enjoy it. It's a week to saviour.
*You can follow me on Twitter @SteveThePunter
Discover the latest articles