The Punter's In-Play Blog: Day tough to oppose in Florida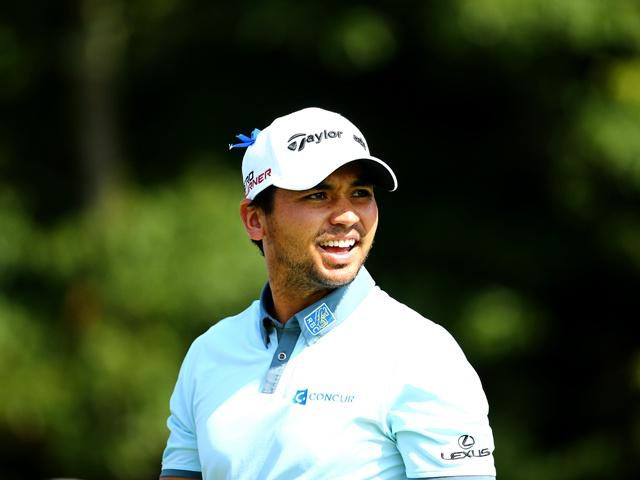 Jason Day – the clear leader in Florida
Steve takes a look at the state of play at the Arnold Palmer Invitational where Jason Day takes a two-stroke lead into today's final round.
"I haven't given up on in-play pick, Justin Rose, who's four adrift off Day, but I'm not getting any further involved. I was tempted by Merritt but I fancy Day to get the job done and the price looks bang on."
09.00 - March 20, 2016
The leaders are on the back-nine at the Hero Indian Open and it's live on Sky Sports. We look set for plenty of late drama and it's a difficult event to call so I'm going to concentrate on events across the pond where over at the Arnold Palmer Invitational, world number three, Jason Day, still holds sway by two strokes with a round to go. Here's the current leaderboard with prices to back at 10.40.

Jason Day -15 1.9210/11
Henrik Stenson -13 4.3100/30
Kevin Chappell -13 13.5
Troy Merritt -13 15.5
Justin Rose -11 13.012/1
Derek Fathauer -11 75.074/1
-9 and 200.0199/1 Bar

Few could argue that Jason Day wasn't once a poor closer but he's a different beast nowadays and he's successfully converted his last three 54-hole leads. It's difficult to build a case against him here at a shade of odds-on but recent history suggests it's not easy to convert from the front here.
Day's closest rival, Henrik Stenson, led by two strokes last year and he traded as low as 1.111/9 before losing and Adam Scott failed to get the job down two years ago, having traded at just 1.171/6. They could easily be anomalies though. As stated yesterday, Stenson hasn't been great in-contention stateside for a long while now and Scott's defeat was just odd. He'd been seven clear at halfway and just couldn't arrest his slide.
I quite like to take on an odds-on shot when there are as many as 18 holes to play but it's very difficult to make a case for opposing Day here. Even if he wobbles a bit, will Stenson go past? And the other two players two adrift aren't guaranteed to put it up to Day. Troy Merritt got off the mark at the Quicken Loans National in August, so he does have that experience to draw upon and if I had to pick one out that does represent a bit of value then it's him. He's putting really well and it's difficult to see why he's a bigger price than Kevin Chappell, who's still looking to get off the mark on the PGA Tour.
I haven't given up on in-play pick, Justin Rose, who's four adrift off Day, but I'm not getting any further involved. I was tempted by Merritt but I fancy Day to get the job done and the price looks bang on. I'll be back tomorrow with the De-Brief.

11.40 - March 19, 2016
After a couple of quite incredible par saves, pre-event pick, SSP Chawrasia heads in to tomorrow's final round at the Hero India Open with a two stroke lead - just as he did last year. Here's the third round leaderboard with prices to back at 11.30.
Terry Pilkadaris -12 8.88/1
Anirban Lahiri -10 6.05/1
Rashid Khan -1017.5
-9 and 29.028/1 bar

Averaging around 260 yards off the tee, Chawrasia is just about the shortest hitter on tour, but he's able to compete thanks to an incredible short game. His nickname's "Chipputtsia" and he certainly showed us why with his short game brilliance today. He was lucky not to drop a few shops today though and I have my doubts as to whether he can keep pulling out miracles like the one below at the par three 12th.

Given he's finished second in his national open four times previously, I'd love to see the 37-year-old finally get the job done but he shot 76 when two clear last year and he's highly likely to suffer from nerves tomorrow too.
I've already layed some of my bet back at odds-on and I've also got outsider Rashid Khan in the mix but the one I fancy from here is the pre-event favourite and defending champ, Anirban Lahiri. He beat Chawrasia in a playoff last year having trailed by seven with a round to go so he'll be confident of overhauling from just four adrift.
The 20 year old Korean, Jeunghun Wang, could be dangerous from five adrift so I've had a small bet on him at 30.029/1 and I've also covered India's Rahil Ganjee at an average of 55.054/1.
Over in the States, they've reached the halfway stage of the Arnold Palmer Invitational but with bad weather forecast they're off out early today and the leaders tee-off at 13.35 UK time. Here's the leaderboard with prices to back at 11.30.

Jason Day -13 2.3211/8
Henrik Stenson -11 4.1
Justin Rose -10 6.25/1
-8 and 55.054/1 bar

With the exception of my sole selection, Adam Scott, who shot over-par yesterday, pre-event favourite, and Rory McIlroy, who gave himself too much to do after round one, the cream has risen to the top and with 36 holes left, three men look set to fight out the finish.
With poor recent form and having nearly always performed poorly in Florida, Jason Day made no appeal at all before the off but he's played beautifully and putted brilliantly over the first two days and he could easily go on to win from here.
Day has led or been tied for the lead seven times previously on the PGA Tour but he's only gone on to convert once - at the BMW Championship last year when he'd led by five at this stage. Those stats are a little misleading though as he'd only ever been tied or one clear on the first six occasions and he's an infinitely better closer now.
The price is about right but I have my reservations. Can he carrying on putting so well? And will the weather have a say on the outcome? His record in Florida is poor and I just wonder if that will have a bearing if the greens change to any degree. I'm nitpicking I know but at just a shade over evens, nits need picking and I'm happy to swerve him.
Henrik Stenson is the clear second favourite but his in-contention record in the States has been poor of late and at the prices, Justin Rose looks much the better prospect. I didn't think I'd be getting any further involved here but 5/1 looks a decent price to me.

15:15 - March 18, 2016
They've finished the second round of the Hero Indian Open so here's the halfway leaderboard with Sportsbook prices at 15.00.
SSP Chawrasia -10 5.59/2
Nacho Elvira -10 19.5
David Lipsky -8 13.5
Ben Evans -8 17.5
Alejandro Canizares -7 19.5
Jorge Campillo -7 30.029/1
Rashid Khan -7 36.035/1
Anirban Lahiri -5 13.5
-6 and 38.037/1 bar

Terry Pilkadaris holds a halfway lead for the fifth time in his career and he's looking to win from that position for a second time. He successfully converted a two-stroke lead at the Sanya Open on the Asian Tour 12 years ago, having failed from the front through 36 holes at the Korean Open a month earlier, and he's finished second and third on the Australasian Tour having led there at halfway twice.
He's a three-time winner on the Asian Tour but he hasn't tasted success in over 10 years and although he did fairly well in-the-mix at the Made In Denmark last year, finishing second to David Horsey, victory here would be a career high and the finishing line is still some way off. He's played here eight times previously so he's plenty of course experience and I can see him hanging around and even winning but I can't see any value in his price.
Pilkadaris' biggest danger, according to the market, comes in the shape of one of my pre-event picks, SSP Chawrasia, who knows the course like the back of his hand. He caught a couple of breaks today though and had I not already been on, I'm not sure I'd be rushing in at just 4/1.
Although eight off the pace, defending champ and four time course winner, Anirban Lahiri, won't be concerned about how far back he is. He was six back at this stage last year and seven back through 54 holes so he'll know there's a lot of golf to be played yet.
I've got Chawrasia and Lahiri onside from the start and I also backed Rashid Khan each-way before the off so I'm going to leave it alone for now and see what tomorrow brings. I was quite tempted by David Lipsky though, and I have had a tiny little bet on Julien Quesne who on -6 was just too big at over 40.039/1.
The Arnold Palmer Invitational is well underway and Jason Day is stretching his lead. I'll be back tomorrow with a look at that one at the halfway stage.

10:00 - March 18, 2016
The second round of the Hero Indian Open is still in progress so I'll be back later with a look at the state of play at halfway this evening but it looks highly likely that Australian veteran, Terry Pilkadaris, will still be in front.
Playing in a two-ball with Indian amateur, Priyanshu Singh, the 42-year-old was first off this morning and he scooted around Delhi Golf Club in just 64 strokes. And that was with a bogey six at the easy par five 18th! It was a cracking knock and it's put him in a commanding position but I'll be back later to see just how far clear he is.
The Australians have been dominating both tours of late and judging by the way they've begun both here and in the States, we could get another winner or two from Down Under again this week...
Jason Day may well be the world's third best player on official figures, but seemingly not playing anywhere near his best and with a woeful bank of Florida form, he's something of a surprise first round leader at the Arnold Palmer Invitational. The 28-year-old Aussie has played in the Sunshine State 23 times to date and he's only once finished inside the top-15.
World number two and warm pre-event favourite, Rory McIlroy, has been as surprisingly bad as Day's been good and after a three-over-par 75 he trails the leader by fully nine strokes and that looks like too big a deficit already...
Hale Irwin won this event having trailed by nine strokes after round one in 1976 but that was at a different venue. Like the 1990 winner, Robert Gamez, who sat tied for 27th after day one, Matt Every was seven back after 18 holes two years ago, and that's the furthest any winner has trailed after round one but he wasn't far back on the leaderboard in a tie for 17th. Rory sits in a tie for 107th and has far more traffic to pass.
With my sole selection, the hat-trick seeking Adam Scott, alongside the well-fancied Swede, Henrik Stenson, and fellow Aussie heavyweight, Marc Leishman, in the group of five tied for second and with Justin Rose in the big group just two off the lead, this looks wide open and I'm going to wait and see what today brings.

Hero Indian Open Pre-Event Selections:
Anirban Lahiri @ 8.88/1
SSP Chawrasia @ 44.043/1
Siddikur Rahman @ 100.099/1 and 80/1 each-way (Sportsbook)
Gaganjeet Bhullar @ 110.0109/1
Rashid Khan @ 110.0109/1 and 100/1 each-way (Sportsbook)
In-Play Bet
Julien Quesne @ [an average of 42.041/1
SSP Chawrasia layed @ 1.9110/11
Jeunghun Wang @ 30.029/1
Rahil Ganjee @ 55.054/1


Arnold Palmer Invitational Pre-Event Selection:
Adam Scott @ 8/1 (Sportsbook)

In-Play Bet
Justin Rose @ 5/1 (Sportsbook)

*You can follow me on Twitter @SteveThePunter
Discover the latest articles