The Punter's In-Play Blog: Day set to cruise home at Sawgrass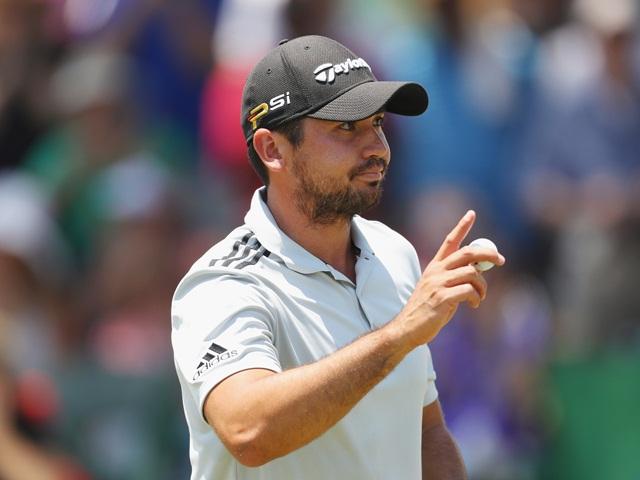 Jason Day – four clear with a round to go
After a brutal third round at TPC Sawgrass, world number one, Jason Day, will take a four-stroke lead into round four. Is he opposable at 1.384/11? Read what Steve thinks ahead of the fourth and final round here...
"Since 1996, 40 players have held a four-stroke lead with a round to go on the PGA Tour and 29 (72.5%) of them went on to win. The vast majority of the 40 weren't world number one and none of them were looking for their 7 victory in 17 starts! With the exception of Hideki Matsuyama, none of the chasing back can be described as dynamic and I'll be surprised if Day doesn't get the job done with the minimum of fuss."
11.30 - May 15, 2016
The AfrAsia Bank Mauritius Open is drawing to a close over on Sky Sports and pre-event 660.0659/1 shot, Siddikur Rahman, is clear of the filed on the back-nine but I'm focusing my attention on events in Florida...
A combination of low humidity, lightning-fast greens, blustery conditions and tricky hole locations resulted in plenty of carnage at the Players Championship in round three yesterday. Tales of woe were plentiful. The scoring average rocketed to 75.594, Rory McIlroy three-putted five greens and took 37 putts in total, Sergio Garcia five-putted the fifth from eight feet and as many as seven players failed to break 80. The world number one and clear leader, Jason Day, even managed a four-putt but somehow, while all that was going on, 47-year-old veteran, Ken Duke, shot a seven-under-par 65 and Hideki Matsuyama fired 67! They're now tied for second behind Day. Here's the third round leaderboard with prices to back at 11.30.

Jason Day -14 1.374/11
Hideki Matsuyama -10 8.415/2
Alex Cejka -10 34.033/1
Ken Duke -10 46.045/1
Francesco Molinari -9 36.035/1
Kevin Chappell -8 60.059/1
Retief Goosen -8 90.089/1
-7 and 150.0149/1 bar

After a pair of double-bogeys at six and eight, Jason Day was four-over par for his third round as he stood on the ninth tee yesterday but he composed himself superbly after that, playing the last ten holes in a bogey-free three-under-par and he has a much better chance to convert now than his odds suggest.
Since 1996, 40 players have held a four-stroke lead with a round to go on the PGA Tour and 29 (72.5%) of them went on to win. The vast majority of the 40 weren't world number one and none of them were looking for their 7th victory in 17 starts! With the exception of Matsuyama, none of the chasing back can be described as dynamic and I'll be surprised if Day doesn't get the job done with the minimum of fuss.
Piling in at long odds-on is certainly not my idea of fun but at 1.384/11 Day is most certainly not too short. He's a 1/4 shot at least in my book and I'm not laying off my in-running bet. I'll be back tomorrow with my De-Brief.

11.20 - May 14, 2016
A weather delay in Florida yesterday, of just a shade over two hours, has resulted in some players still having as many as six holes of round two to play at the Players Championship today. The second round will resume at 9.15 am local time, which is 14.15 UK and Ireland time, and the world number one, Jason Day, will begin again form position A on the 15th fairway.
Day didn't look convincing when play resumed yesterday but a lengthy birdie at the par three 13th was quickly followed by another at 14 and he's now, quite rightly, an odds-on shot to take the title. I've got to go out today so there'll be no further updates until the morning but I'll be keeping an eye on my in-running bet.
On the European Tour, round three is well underway at the AfrAsia Bank Mauritius Open and Andrew Dodt had moved five clear of the field but he's just been pegged back. He was matched at just 1.784/5 when he skipped five clear but my in-play pick, Jeunghun Wang, closed to within two as they make the turn.
I'd ideally like to update again after the third round but that won't be possible today so hopefully Wang can keep the pressure up and I can enjoy the final round tomorrow morning.

16.00 - May 13, 2016
Australia's Andrew Dodt has extended his lead in at the AfrAsia Bank Mauritius Open after a second round 70 in improving afternoon conditions. Here's the halfway leaderboard with prices to back at 15:45

Andrew Dodt -8 4.03/1
Jeunghun Wang -5 4.03/1
Nicolas Colsaerts -4 5.79/2
Siddikur Rahman -4 20.019/1
Ross McGowan -2 40.039/1
Jaco Van Zyl -1 17.5
Hennie Otto -1 30.029/1
-1 and 44.043/1 bar

Andrew Dodt has already won three times worldwide. Once in his native Australia and twice on the European Tour (in co-sanctioned events in India and Thailand) so he has plenty of experience to go with his three-stroke lead. He's the 54th player to lead a 72 hole stroke play event by three strokes after two rounds since 1996 on the European Tour and given 25 of the 53 (47%) that preceded him went on to win, he'll have his supporters at around 3/1 but I'm not one of them.
I wouldn't be in the least bit surprised if he did go on to win but his three wins all came from off the pace and on the two occasions he's led at halfway before he's been beaten. Both occasions were more than six years ago though so he could easily perform better this time around but all things considered, he's not for me.
From off the pace, course ambassador, Hennie Otto, could be of interest and Joe Dyer's each-way chance, Nicolas Colsaerts, who is also affiliated to the club, must rate a huge danger. Some of the golf he played today was simply sublime and had he putted a fraction better he could have improved on his course record seven-under-par 67 by another couple of strokes. He's an amazing talent but he's a mercurial so-and-so who often finds a way not to win and the one I like at this stage is the man Dan Geraghty picked out before the off - last week's winner, Jeunghun Wang.
The 20-year-old Korean, along with Siddikur Rahman who sits alongside Colsaerts in a tie for fourth, got the worst of the draw. The wind blew much harder in the morning than it did in the afternoon today so he did brilliantly to break par in very difficult conditions. He impressed me in India when he finished second in March and he was brilliant last week when somehow finding a way to win in Morocco. There's a possibility that he's running on fumes after that win and after battling the tough conditions this morning but he has more scope than the others on the leaderboard and he looks to have a massive future. It's a tough one to call but I thought Wang was just worth playing modestly at 4.03/1.

11.30 - May 13, 2016
I was quite looking forward to watching the featured group coverage of the Players Championship on Sky yesterday afternoon, given my big fancy for the week, Branden Grace, would be in one of the two featured groups covered. I'd seen him shortened up from 60.059/1 to 40.039/1 before the off and I was pleased to see the organisers also recognised his class by 'drawing' him alongside the top two in the world, Jason Day and Jordan Spieth. Everything was going swimmingly until he actually started playing!
It wasn't long before it was patently obvious that Grace hadn't got his A game with him. He drove way right twice and then way left, and when he double-bogeyed the 15th (his sixth hole) I'd already resigned myself to him be an also ran. It was frustrating, especially given he'd been assigned the favourable day one morning draw, and that really did turn out to be advantageous - the morning starters shot an average of 1.91 strokes fewer than those that began in the afternoon - but that's the way it goes sometimes and he wasn't the only one to disappoint.
Alongside Grace on level par after day one par are world number three, Rory McIlroy, defending champ, Rickie Fowler, course specialist, Sergio Garcia, and the aforementioned Spieth. And they're all too far back to win according to the stats.
A fast start is extremely important at TPC Sawgrass and in the previous 42 renewals, the furthest behind any winner has been after round one is tied 44th place or seven strokes. As detailed in the In-Play Tactics section of the preview, 13 winners have been leading after round one, more than half of the winners (22) have been positioned inside the top-three after day one and 20 winners have either been leading or one off the pace after round one. This is not an easy place to play catch-up and from nine adrift and tied 83rd, Spieth et al will need to go like stink and break records to win.
I was always going to take a good look at the state of play at this stage and I'd have loved to have been assessing a different scenario. World number one, Day, is leading by two after a course record 63 and he's a clear favourite at 3.3512/5. I like to look for juicy prices in-running and in the last few weeks I've managed to back winners at 110.0109/1, 16.015/1 and 12.011/1 and in addition to those three, Nacho Elvira was matched at 1.011/100 in-running after I'd backed him at 26.025/1 in Morocco last week, so my natural leaning is always towards the outsiders but the value lies at the head of the market this morning.
With the wind forecast to be virtually non-existent this afternoon, Jason Day looks primed to kick on today or at the very least hold his positon. As already stated, 13 of 42 winners have led after day one and they weren't all as classy as Day. The Aussie has held a clear lead after round one only twice before and on both occasions he went on to win. He played impeccably yesterday and I see no reason for his form to dip for no apparent reason and I've had a decent bet at 3.3512/5.
Justin Rose is playing some brilliant golf from tee-to-green but he's still not putting well and I'm irritated by the presence of Zach Johnson, who I often backed here. Zach likes Sawgrass and if he makes a move this morning he's a big danger but he hasn't found any level of consistency since changing clubs at the beginning of the year and I'm happy to leave him out.
In addition to backing Day, I've had a tiny bet on Bill Haas at 25.024/1 and an even smaller one on last week's winner, James Hahn, at 130.0129/1. Haas' all round stats were solid yesterday and he was fourth last year. I can see him remaining on the premises throughout the week and although I'll be surprised if Hahn, who is currently four back, can contend again, I thought he was a big price. It's likely that he was operating on adrenalin yesterday and that he'll drop away over the weekend in such a massive tournament but he doesn't lack for mettle if he can hang around.
The second round of the AfrAsia Bank Mauritius Open is now live on Sky Sports but I'll take a look at that one at the halfway stage so I'll post another update this afternoon or this evening.

AfrAsia Bank Mauritius Open Pre-Event Selection:
Zander Lombard @ 55.054/1

AfrAsia Bank Mauritius Open In-Play Bet
Jeunghun Wang @ 4.03/1


Players Championship Pre-Event Selections:
Branden Grace @ 60.059/1
Fabian Gomez @ 500.0499/1

Players Championship In-play Bets
Jason Day @ 3.3512/5
Bill Haas @ 25.024/1
James Hahn @ 130.0129/1

*You can follow me on Twitter @SteveThePunter
Discover the latest articles