The Open Championship: The Punter's Preview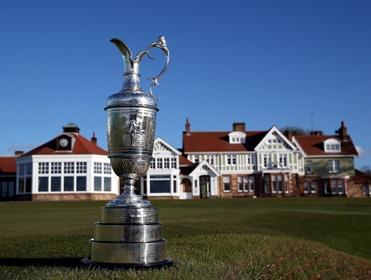 Previous Open experience will be a major asset at Muirfield
Our man takes a detailed look at Open Championship history for clues ahead of this week's major at Muirfield. What does it take to win an Open? Is there an identikit type to back and what are the best tactics for in-play betting? Read Steve's comprehensive preview here...
"The ideal candidate will have played in the event at least six times and been placed in the top-six previously, they will have most probably won an event within in the last year and be somewhere around the mid to late 30s."

Tournament History
Dating right back to 1860, the Open Championship is the oldest of the four majors. It's the only one to be played outside the States and it's always played on a seaside links course. This will be the 142nd Open Championship.
Venue
Muirfield, Gullane, East Lothian, Scotland
Course Details
Par 71, 7192 yards
Muirfield was originally laid out by Old Tom Morris in 1891 and just a year later it hosted the first ever 72 hole Open Championship.
In 1923 Harry Colt extensively redesigned the course, introducing 14 new holes to produce its unusual two-loop layout that still exists today. Unlike most links courses that have an outward nine and inward nine, Muirfield is made up of two loops - the first clockwise and the second, sitting within the first, is anti-clockwise.
Apart from a remodelling of the 13th hole by Tom Simpson in 1935 the course has remained much the same as Colt left it but it will look slightly different this year.
In 2010 and 2011, Martin Hawtree made subtle changes to 15 holes in total. New bunkers were added in selected driving areas and greenside bunkers have been relocated to tighten-up some of the green's entrance areas. A number of greens have been extended to allow for a few more pin positions and the course has been lengthened by almost two hundred yards with the introduction of six new tees. The biggest change to the course comes at the par 5 9th which has been extended by 45 yards. That's brought the out-of-bounds on the left more into play and it's turned the hole into a genuine three-shoter when the wind's against.
Muirfield has hosted the Open Championship on 15 occasions in total and since the Second World War all seven Muirfield champions have been top-class, producing a roll call that reads like a who's who of golf. Henry Cotton, Gary Player, Jack Nicklaus, Lee Trevino, Tom Watson, Nick Faldo (twice) and most recently, in 2002, Ernie Els are the magnificent seven.
The word that crops up time after time when researching Muirfield is fair. There's no water to worry about and no trees, the rough is penal and the bunkers are challenging and there are no unfair humps and hollows - what you see is what you get and championship after championship, Muirfield has produced a winner of immense repute.
After torrential rain last month, when five inches fell (10 times the usual June average) the rough is thick. At the beginning of last week, the fairways and greens were described as lush and slower than the organisers would have liked but after a sustained run of hot weather they must have speeded up by now.
The advanced forecast suggests very little wind at this stage but I wouldn't bank on it and I hope it's wrong. All links courses rely on the wind to defend them and Muirfield is no different.
Useful Sites
Championship Site
Course Site
Course Details
Twitter Link
Tee Times
Weather Forecast
Alternative Weather Forecast
Alternative Weather Forecast
BBC Weather Forecast
TV Coverage
Live on the BBC all week long, details here.
Last Ten Winners
2012 - Ernie Els -7
2011 - Darren Clarke -5
2010 - Louis Oosthuizen -16
2009 - Stewart Cink -2 (playoff)
2008 - Padraig Harrington +3
2007 - Padraig Harrington -7 (playoff)
2006 - Tiger Woods -18
2005 - Tiger Woods -14
2004 - Todd Hamilton -10 (playoff)
2003 - Ben Curtis -1

What will it take to win the Open Championship?
The R&A's Chief Executive, Peter Dawson, believes driving accurately will be the key to victory this week and after a sustained period of dry weather, I tend to agree - firm and fast fairways are even harder to find but the stats don't back that up.
Ernie Els ranked tied 18th for driving accuracy here in 2002 but over the last ten years finding fairways has certainly not been the be all and end all. Ernie ranked tied 43rd last year and Darren Clarke, in 2011, ranked tied 56th. Louis Oosthuizen topped the rankings in 2010 but the previous three winners all ranked somewhere in the 30's for fairways found.
Although Ernie ranked a lowly 71st 12 months ago, putting has been the most important stat over the last decade and more recently, the last two winners have ranked 1st and 2nd for greens in regulation but looking at the stats doesn't really help. The winner either does everything fairly well or they find plenty of greens or putt brilliantly. No one stat stands out but the same old faces shine.
Links golf is a unique test. Some never take to it and others return year after year and prosper and those that do are usually tremendous wind players.
We've enjoyed a really unusual spell of glorious weather of late and the forecast is still set fair with little wind forecast but can we trust the forecast? And even if we can, a slight breeze will confuse plenty on a course where every single hole will have a different wind direction to contend with.
Is there an identikit winner?
Open Championship experience is a huge asset, as is a previous high finish. This century, only three men have won without playing in the event at least six times and without a previous top-six finish. Ben Curtis, who won on his debut in 2003, Todd Hamilton, who had Open form figures reading MC-T45-MC before he beat Ernie in a playoff in 2004 and Louis Oosthuizen, who trounced the field at St Andrews in 2010 following three missed cuts in the event.
The vast majority of winners have accrued plenty of event experience before they've won. When Darren Clarke won two years ago, it was on his 20th attempt. Open specialist, Els, was playing in the event for the 12th time when he won here in 2002. Padraig Harrington had ten previous Open's under his belt when he won the first of his two titles in 2007 and even Tiger Woods needed half a dozen Open Championships before he picked up the Claret Jug for the first time.
Curtis, Hamilton and Oosthuizen were massive outsiders so think twice before you back someone with less than half a dozen appearance and/or no top-six finishes at a fairly short price.
A win on either the PGA Tour or European Tour in the last 12 months is a strong pointer too. Curtis, Cink and Els, last year, are the only three players this century not to have won an event within 12 months prior to winning the Open. The other ten had all notched at least once.
Outsiders have a tremendous record so if you fancy a long-shot go for it. Ernie was a 55.054/1 shot last year, the three winners before Ernie were all in excess of 300.0299/1 and even Mystic Meg failed to dig-out Todd Hamilton in 2004 and Ben Curtis 12 months previous.
The last two winners have both been aged 42 but the optimum age appears to be mid to late 30's. Tiger Woods was just 24 when he won in 2000, Curtis just 26 and Oosty was 28 but the majority of winners have turned 35 and have a wealth of experience to draw upon.
You can probably disregard anyone that played in last week's John Deere Classic as Todd Hamilton is the only player to win having played in the States the week before and won in over 30 years but now that it's switched to a links venue, the Scottish Open has proved an ideal warm-up. Ernie finished tied 52nd last year and Clarke tied 66th in 2011.
Will the Brits be inspired, and can we expect yet another first time major winner?
When Padraig Harrington won the Open Championship in 2007, the Irish floodgates opened wide with Graeme McDowell, Rory McIlroy and Darren Clarke all following him to major success. Could the English gain the same momentum following Justin Rose's sensational success at the US Open? Or maybe the Scots can draw inspiration from Andy Murray's momentous win at Wimbledon? Don't be surprised if the winner's British this year and don't be surprised if he's never won a major before - 11 of the last 13 major winners were winning a major for the first time.
So in short, the ideal candidate will have played in the event at least six times and been placed in the top-six previously, they will have most probably won an event within in the last year and be somewhere around the mid to late 30's. They will have played in the Scottish Open and made the cut but not threatened the lead and they will be an exceptionally good wind player. Oh, and they could well be an inspired Brit winning their first major.
In-Play Tactics
A fast start at the Open Championship is imperative - Padraig Harrington is the only winner to have been further back than 6th after day one in nine years and history suggests that's very much the case at Muirfield.
Ernie was tied for 23rd after round one in 2002 but he was only three off the lead and seven of the eight winners there since the war were sitting either first or second at halfway. The Open Championship is not a catch-up event and Muirfield is most certainly not a catch-up course it seems. Though it has to be added, having played in the easy conditions early in the day in round three, both Stuart Appleby and Steve Elkington came from a mile back to get into the playoff in 2002.
Although Muirfield winners have been up with the pace from very early on that doesn't mean there haven't been dramatic finishes - far from it. Ernie had entered the final round with a two-shot lead but he very nearly threw it away and you can't get much more dramatic than a four-man playoff!
Nick Faldo did much the same in 1992, when he went from four in front after round three to two down during the final round before winning thanks largely to a late John Cook wobble.
In 1987, Faldo famously pared every hole in round four to gazump third round leader, Paul Azinger, who like Cook, messed it up at the end. He led by one standing on the par 5 17th tee but a bogey-bogey finish sealed his fate.
Tom Watson strolled to victory in 1980 but the 1972 renewal saw the most dramatic finish of them all and one that some say finished Tony Jacklin's career...
Jacklin and Lee Trevino were tied at the top as they played the 17th hole and after Jacklin had played to within 30 yards of the green in two and Trevino had hacked his way to the rough behind the green after four, the Englishman looked sure to collect.
As they approached the green, Trevino turned to Jacklin and said, "I'm through, it's all yours." And after Jacklin had chipped up to within 18 feet that still looked the case but then the American remarkably chipped-in for par and a shell-shocked Jacklin three-putted for bogey and it was all change.
If history repeats we can expect a winner up with the pace from very early on but we can also expect a lot of late drama, especially on the 17th.
Market Leaders
When Tiger Woods last visited Muirfield, he'd already bagged the US Masters and the US Open so, as it was for Jack Nicklaus 30 years earlier, the Grand-Slam was in sight.
Jack was left floundering in round three when in benign conditions he was the only one of the leaders not to break 70. He was eventually beaten by Trevino by just one after a final round surge but Tiger was left with no chance after round three.
Having started day three just two off the lead, Tiger looked poised to challenge right to the end but then the Muirfield weather had its say and in almost unplayable conditions Woods recorded a dream-shattering 81.
Prior to the off in 2002 he spoke positively about Muirfield, describing the course as very fair, and given that all the post-war winners have been top-drawer, Woods' chance has to be respected but it's now five years since he's won a major and seven since he's won an Open and one could argue he's never one an Open on a truly testing links. Two of his three victories have come at the short and often easily overpowered St Andrews and his third came at Hoylake, next year's venue, where he didn't even need to use his driver.
With doubts about his current form, his negative comments about the rough last week, "The rough is up and someone's going to get hurt in there." and of course, his elbow injury (Woods is being his usual elusive self and it's anyone's guess how bad the injury actually is), I'm more than happy to leave him out of my portfolio.
Second favourite, Justin Rose, will be attempting a feat very few have achieved and were he to double-up at Muirfield on Sunday he'd add his name to an illustrious post-war list.
Tiger Woods followed up his US Open success at Pebble Beach with victory at St Andrews in 2000, Tom Watson won at Pebble and Troon in 1982, Trevino completed the double in '71 and Ben Hogan managed it in '53. Is Rose ready to have his name added to that list, I'm not convinced.
His Open record is far from spectacular and his 4th placed finish at Birkdale when still an amateur, way back in 1998, remains his only top-ten finish in the event.
With his win at Castle Stewart yesterday, Phil Mickelson is the one to gatecrash the front of the market. He's playing superbly, he has the confidence only a victory can bring and even the weather looks to be on his side this year.
His Open Championship record isn't fantastic but it's improving with time. He was third in 2004 and runner-up two years ago so he's going in the right direction and given his current form, he really ought to figure.
Adam Scott will attempt to put last year's horror finish behind him and win his second major, following his memorable playoff defeat of Angel Cabrera at Augusta in April and history suggests that double is far more attainable. Woods ('05), Mark O'Meara ('98), Faldo ('90), Watson ('77), Player ('74) and Nicklaus, here in 1966, have all followed victory at the US Masters with victory in the Open in the last 50 years but again, I see no value in Scott's price.
Like Rose, his Open Championship record isn't great and I fancy the benign conditions over the first three days helped his cause no end last year.
Graeme McDowell has been well-supported in the last week but he's considerably shorter now than he was at the US Open, where he has a better record, and Rory McIlroy will have a legion of loyal follows. He's played poorly for much of 2013 though and he didn't get anywhere near to my shortlist.

Selections
Ernie Els victory 12 months ago secured his 13th Open Championship top-ten in 22 starts. He's not only defending the title but he's also the last man to win at Muirfield. His chance is obvious, I'm not worried about last week's missed cut in Scotland, and the only negatives are that I missed the bigger prices earlier in the year and that the weather forecast might be against him. He'd have loved a proper links test in blustery conditions but it doesn't now look as though he'll get one.
I missed the 38.037/1 about Phil Mickelson last Monday, thinking he might drift but I managed to scramble aboard at 30.029/1. He's the form horse coming into this week and yesterday's win proves he can now play links golf. In contrast to Ernie, I see the lack of wind a plus for Lefty and having missed out so narrowly at the recent US Open - recording his sixth runner-up finish, he has a great chance to gain the sweetest of compensation here.
I've had a very small bet on Rickie Fowler at what I don't feel is a tremendous price but I'm convinced he'll win multiple Open Championships and although, like Els, he'd have been better favoured by a sterner test, I felt I couldn't leave him out before the off - though I must stress, stakes on Rickie are modest in the extreme.
Henrik Stenson ticks all the right boxes and his usually straight driving will be a great asset around Muirfield this week with the rough being so high. He'll be disappointed with his finish yesterday at the Scottish Open where he let a good lead slip but if he can pick himself up in time for Thursday he could have a great week.
Like Fowler, I see Branden Grace as a future Open Champion and he too has been supported modestly. He's an exceptional wind player who has already won three European Tour events on a links course and had he had a smidgen more luck yesterday that tally would have been four. Like Fowler, I don't think he's quite ready but again, I couldn't leave him out and fortunately I backed him last week, before his bold showing at the Scottish.
My biggest bet of the week is one that I've been constructing for weeks. Thomas Bjorn has a cracking Open Championship record and he's played his way into this year's renewal with some stunning golf all summer long.
Unfortunately for me and all his supporters the Great Dane tweaked his neck and/or back (depending on which reports you read) at the Scottish and he had to withdraw during round two on Friday. He'd also be better favoured by windier conditions but he's another that fits the mould perfectly and at 42, he's even the same age as the last two winners. Beware the injured golfer the saying goes - I do hope that's the case!
I rushed in a bit last week and had a small play on Open Championship specialist, Chris Wood, when he started well in Scotland and I've also backed Finland's, Mikko Ilonen, who loves links golf and who's been in fine form this year. And last but not least, I've thrown a few pounds at Geoff Ogilvy, who has the class and the event form, if not the current form.
Selections:
Ernie Els @ 30.029/1
Phil Mickelson @ 30.029/1
Rickie Fowler @ 55.054/1
Henrik Stenson @ 70.069/1
Branden Grace @ 150.0149/1
Thomas Bjorn @ an average of 150.0149/1
Chris Wood @ 210.0209/1
Mikko Ilonen @ 210.0209/1
Geoff Ogilvy @ 270.0269/1
I'll be back later in the week with a preview of the Top Senior and Top Irish markets, as well as a preview for the week's other event - the Sanderson Farms Championship and I'll post an Open Championship diary throughout the week, starting on Friday morning.
*You can follow me on Twitter @SteveThePunter
Discover the latest articles