The Northern Trust: Tuck-in to Tommy at a tasty 25/1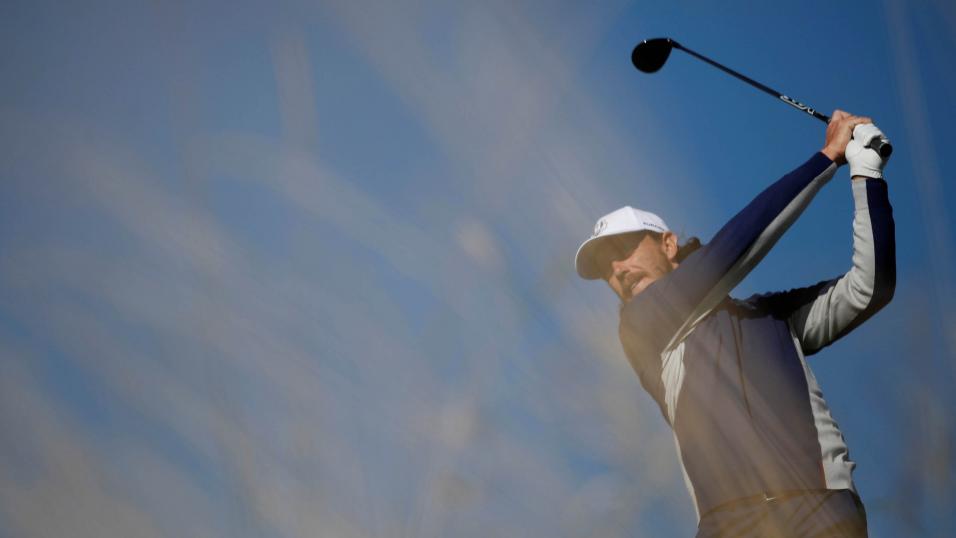 Tommy Fleetwood - one of two Punter's picks at Liberty National
The FedEx Cup Series kicks off in New Jersey on Thursday and our man has the lowdown. Read Steve's comprehensive Northern Trust preview here...
"Tommy Fleetwood ranks 11th for Strokes Gained Tee-To-Green and first for Scrambling on the PGA Tour so he looks to have exactly what's required at Liberty National and I thought 25/1 was more than fair."
Tournament History
Originally known as the Westchester Classic and staged at Westchester Country Club, and most recently known as the Barclays, the Northern Trust has undergone a series of name changes over the years.
The tournament was first staged in 1967 when Jack Nicklaus won the title for the first time and he won it again in 1972. Jack's one of four to win it twice and Vijay Singh has won the event four times. The Northern Trust is now a limited field event for the top 125 on the FedEx Cup standings after the last counting event (last week's Wyndham Championship) and it's kicked off the FedEx Cup Playoff Series since its inception in 2007.
The FedEx Cup playoff series has been reduced from four events to three this year so at the end of this event, the top 70 in the standings move on to Medinah for the BMW Championship before the top-30 fight it out at East Lake in a fortnight's time to determine the overall FedEx Cup winner.
Venue
Liberty National Golf Club, Jersey City, New Jersey
Course Details
Par 71, 7,371 yards
Designed by Robert E Cupp and Tom Kite, Liberty National takes exclusivity to new stratospheric heights. It cost a reputed $250 million to build (on a former toxic landfill site) and boasts such amenities as an on-site heliport, yacht services, a spa and a restaurant.
Situated under the gaze of the Statue of Liberty, it boasts an exclusive and rich membership that includes Justin Timberlake, Mark Wahlberg, Samuel L. Jackson and Ray Romano. The Liberty played host to this event back in 2009, when Heath Slocum holed a 20-footer for par on the 18th to win with a nine-under-par total, and again in 2013 when Adam Scott fired a five-under-par 66 to win by one in 11-under-par.
It wasn't particularly well received by the pros in 2009, with one player anonymously joking: "They took a perfectly good waste dump and ruined it." Tiger Woods said of Liberty National: "It's interesting." And when he was pressed further and asked whether he meant interesting in a good way, he merely repeated: "It's interesting." It didn't stop him from finishing joint-runners-up though and he again finished tied for second in 2013.
Most of the gripes the players had were with the greens. Steve Marino said of them: "It seems like every green is raised a little bit and everything falls off to the side." Woods said: "I don't think we've ever played greens with this much movement, about half your putts were double-breaking."
Unsurprisingly, after all the negative feedback, changes were been made to 14 of the 18 holes before the 2013 renewal. The contouring on the greens was levelled out somewhat, fairways were widened and there were changes to the bunkering too.
Liberty National also hosted the Presidents Cup in 2017.
TV Coverage
Live on Sky Sports all four days beginning with Featured Group coverage as early as 12:15 UK time on Thursday. Full coverage begins at 19:00.
Last Five Winners
2018 - Bryson DeChambeau -18
2017 - Dustin Johnson -13 (playoff)
2016 - Patrick Reed -9
2015 - Jason Day -19
2014 - Hunter Mahan -14
What Will it Take to Win The Northern Trust?
The course was changed radically in-between the two previous renewals here but for what it's worth, here are the stats for the top five.
2009
1 Heath Slocum -9 DD 22 DA 11 GIR 6 SC 9 PA 33
2 Ernie Els -8 DD 31 DA 12 GIR 18 SC 19 PA 4
2 Padraig Harrington -8 DD 26 DA 49 GIR 46 SC 1 PA 11
2 Steve Stricker -8 DD 25 DA 7 GIR 27 SC 10 PA 25
2 Tiger Woods -8 DD 17 DA 15 GIR 4 SC 4 PA 54
2013
1 Adam Scott -11 DD 20 DA 11 GIR 5 SC 15 PA 22
2 Graham DeLaet -10 DD 8 DA 1 GIR 25 SC 17 PA 9
2 Justin Rose -10 DD 30 DA 17 GIR 5 SC 3 PA 48
2 Gary Woodland -10 DD 2 DA 5 GIR 2 SC 52 PA 2
2 Tiger Woods -10 DD 23 DA 24 GIR 28 SC 8 PA 15
DD = Driving Distance
DA = Driving Accuracy
GIR = Greens In Regulation
SC = Scrambling
PA = Putting Average
The first thing to note is how well the contenders drove the ball at both renewals. Padraig Harrington, who finished tied for second, ranked only 49th for Driving Accuracy in 2009 and Ernie Els ranked 31st for Driving Distance but generally, the contenders drove the ball really well and it was the same in 2013. Justin Rose ranked 30th for Driving Distance but that was the worst ranking in either driving metric for any of the top-five.
It's also noteworthy how the putting stats improved between renewals. The top-five had an average Putting Average ranking of 25.4 in 2009 but in 2013 that figure had improved to 19.2. Justin Rose, who up until this season would typically play brilliantly tee-to-green before putting poorly, only ranked 48th for P.A in 2013 but as a result of the changes to the greens, putting was generally more important in 2013. Heath Slocum, who had begun the week ranked 124th in the standings, is still the biggest surprise winner of a playoff event and the freaky greens had much to do with the shock result.
Gary Woodland's stats are interesting from 2013. He did almost everything really well and with the exception of Scrambling, he ranked no worse than fifth for any stat. Scrambling was quite an important stat for both renewals with four of the top-five ranking inside the top-ten for Scrambling in 2009 and four of the top-five ranking 17th or better in 2013. With a ranking of 52nd, and having lost by a stroke, Woodland would have been able to recall and rue a number of poor chips around the greens.
I can't stress enough how difficult a tournament this is to assess. We have the best players on the planet playing a course we've rarely seen, that's undergone plenty of changes, but for what it's worth, a strong tee-to-green game has been essential so far here and I'd value Scrambling highly too.
Is There an Angle In?
The change to the scheduling and last year's result both muddy the waters given Bryson DeChambeau won this event having missed the cut in the year's final major - the US PGA Championship - in his previous start because the winners before him had been in decent form and they'd played well in the US PGA.
The two winners before Bryson, Dustin Johnson and Patrick Reed, both finished 13th in the PGA and the winners before them had fared even better in what was then the year's final major.
Jason Day was winning his third tournament in four starts when he won this event four years ago, just a fortnight after he'd won the US PGA Championship at Whistling Straights. The 2014 winner, Hunter Mahan, had finished seventh in the US PGA in his previous start and Adam Scott won here at Liberty National, two weeks after he'd finished fifth in the year's final major.
Although Bryson messed that trend up 12 months ago, he'd still won earlier in the year (like five of the last ten Northern Trust winners) when he won the Memorial Tournament and having won this event, he followed up with further success at the Dell Technologies Championship a week later and the Shriners Hospitals for Children Open in November, so it's fair to say he was one of the hottest players on the planet in 2018.
With the US PGA Championship moving from August to May, the final major of the year this year was the Open Championship and that could very easily replace the US PGA Championship as the best form pointer - especially this year...
I couldn't help but notice how many links specialists and Open champions contended at Liberty National in both 2009 and 2013 so a high finish at Royal Portrush should be a big plus.
Is There an Identikit Winner?
I used to think backing players that had just got into the tournament, courtesy of a high finish at the Wyndham Championship to sneak into the top-125, might be worth chancing. In theory, they're running free with nothing to lose and as highlighted here with a look at the scenarios required to reach next week's BMW, those at the foot of the standings really do need an exceptional performance here to progress but outsiders don't have a great record at all of late.
Steve Stricker was winning for the first time in six years when he won this event in 2008 and I don't think anyone could have picked out Slocum in 2009, but since then every winner has been straight out of the top drawer. DeChambeau was a fairly big price (matched at [120.0] before the off) and Patrick Reed was matched before the off at a high of [65.0] three years ago but those two are the biggest priced winners since Slocum ten years ago and it's stretching it to describe either as surprise winners. They're both class acts and I'd be very surprised if we see an outsider win.
In-Play Tactics
I know we only have two renewals to analyse but what evidence we have does suggest that a slow start can be overcome and that backing the leaders isn't the way to go.
Although Slocum was always on the premises in 2009 (never outside the top-six places) he still sat sixth and four adrift with a round to go and the four players to finish tied for second trailed by three, five, five and six strokes with a round to go and it was similar story four years later.
In 2013, nobody that finished inside the top 12 places had been inside the top-six places after round one and although Woodland had been tie for the lead with Matt Kuchar with a round to go (Kuchar finished 20th!), the winner, Scott, had trailed by six with a round to go and the other players to finish tied for second had trailed by four, five and eight strokes.
Most weeks it makes a lot of sense to concentrate hard on the frontrunners but that might not be the case here.
Market Leaders
World number one and FedEx Cup standings leader, Brooks Koepka, is simply impossible to dismiss after his facile victory at the WGC-FedEx St Jude Invitational last time out.
He was only eighth in this event 12 months ago but having won the US PGA Championship in his previous start, he led at halfway before a poor weekend and it's extremely hard to see him not contending again here.
It's hard to know how hard Brooks is going to push in this Playoff Series. He's yet to win a Series event and he still has more major wins (four) than non-major PGA Tour wins but he looked more focussed than ever at TPC Southwind last time out and I get the impression he might just finish the season off strongly. Without question, he's the man to beat.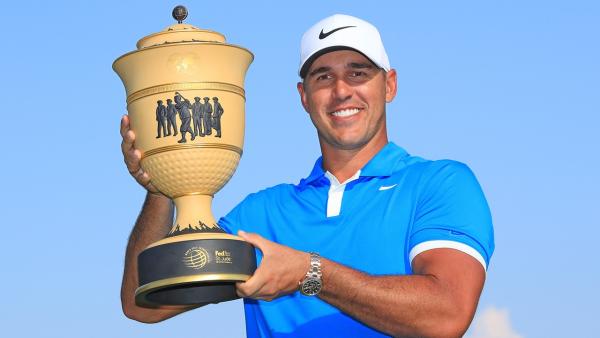 Rory McIlroy's fragility was emphatically exposed when Brooks brushed him aside on Sunday at TPC Southwind last time out and I suspect there's much soul searching to do before he gets over his catastrophic missed cut at Royal Portrush and feels full focused.
McIlroy ranks number one for Strokes Gained Tee-To-Green and that's a big plus and we've witnessed some flashes of true brilliance this year. His final round at Sawgrass to win the Players and his 61 in round four to win the Canadian Open were sensational efforts and he might be one to play in-running if he's trailing by four, five or even six strokes with a round to go but I don't see a lot of upside about his price before the off.
Jon Rahm is much harder to dismiss given he's in great form and five points bigger than Rory but he disappointed after good starts at both the Open and the WGC-FedEx in his last two starts and like Rory, he might prove to be a better prospect in-play. He won the Irish Open form off the pace and I'm happy to leave him out before the off.
Selections
I thought I might struggle to find a bet before the off given how little we have to go on and how strong the field is but the 9/1 about Brooks Koepka in the Sportsbook's Win Only market is fair enough for a small wager and I can't leave Tommy Fleetwood out at 25/1 with eight places up for grabs.
I was really impressed with how Fleetwood stuck to the task at Royal Portrush and just as enthralled by his fourth at TPC Southwind just a week later. Whether the two-week break has a negative effect on Fleetwood remains to be seen but if he plays like he has in his last two starts he simply has to contend again.
Fleetwood ranks 11th for Strokes Gained Tee-To-Green and first for Scrambling on the PGA Tour so he looks to have exactly what's required at Liberty National and I thought 25/1 was more than fair.
Selections:
Brooks Koepka @ 9/1 Win Only
Tommy Fleetwood @ 25/1 each-way (eight places)
I'll be back on Friday with the In-Play Blog.
*You can follow me on Twitter @SteveThePunter