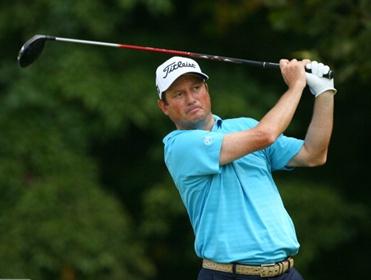 Tim Clark – Could he return to winning ways in his hometown?
Our man takes a detailed look at the first event of the 2013 European Tour schedule, where poor weather could make day one tricky...
"The 2010 Players Champion is already a winner in his hometown, having won the South African Open at nearby Durban Country Club twice, in 2002 and 2005, and this course, which in all likelihood he's played many times before, looks perfect for his short but deadly accurate game."

Tournament History
The first staging of the Nelson Mandela Championship kicks off the 2013 European Tour schedule. It's the first of six events in South Africa this winter, co-sanctioned with the Sunshine Tour.

Venue
Royal Durban Golf Club, Durban, South Africa

Course Details
Par 70, 6704 yards
First established in 1892 as the Durban Golf Club, the Royal Durban Golf Club was completely rebuilt in 1932 by Bob Grimsdell, who was also responsible for the East course at Royal Johannesburg & Kensington, the River Club in Johannesburg, Victoria CC in Maritzburg, and Sishen in the Northern Cape.  

Situated in the middle of Greyville Racecourse, Royal Durban is a very short par 70, with just two par fives - the 1st at just 528 yards and the even shorter 14th, measuring just 508 yards. After much rain, the rough is described as uncut and very wet in certain areas. The fairways are also described as very wet and of average width and contouring. The small greens are a mixture of Dwarf Cynodin Royal Blue and Paspalum and are running at just 10' on the stimpmeter. Think slow, grainy and frustrating to putt on.

Given it sits in the middle of a racecourse, hills and large trees were never going to work. The few trees that are there are small and the track is described as very flat and exposed. 

Have I whetted your appetite for a visual feast? No, I thought not. 

There are tiny bits of form we can look at but whether it helps at all, I have my doubts. International qualifying for the Open Championship was held here in 2009 and on the Sunshine Tour; Royal Durban staged the Vodacom Players Championship way back in 1999.

Useful Sites
Course Site
Hole-by-hole Info
Course Layout
Tee Times
Weather Forecast

TV Coverage
Live on Sky Sports on Thursday and Friday in two -two hour slots between 8.30am and 10.30am and 1.30pm and 3.30pm. Online on Sky Sports extra from 10.30am on Saturday, and then live on Sky Sports at 1.00pm. And live on Sky Sports on Sunday from 11.00am.

What will it take to win the Nelson Mandela Championship?
With high winds forecast for day one, particularly in the afternoon, surviving Thursday will be the players first objective, and an ability to stay patient and handle blustery conditions will be key.  

On such a short track, with uncut wet rough, accuracy should win over length. Accurate iron-play to the small greens will in all likelihood be very important too.

Experience of slow grainy greens won't go amiss either and I suspect the locals may hold an advantage over the Europeans in the field - especially those that are new to the Tour and experiencing golf in Africa for the first time.

In-Play Tactics
Given this is the first staging of the event, we're all in the dark as to how the course will actually play but I do expect low scoring and I suspect it will be very hard to make up ground on the early leaders. With poor weather forecast, Thursday will be an interesting and crucial first day and anyone assigned an afternoon tee time, provided the forecast is accurate and that there's no suspension in play, could be right up against it. If you haven't yet placed your bets t it might make sense to wait until the draw is made and to concentrate on Thursday's early starters. Or alternatively, you may want to look at laying the afternoon starters.

It may also be worth backing the early starters in-play, if the forecast materialises. Scores that look decidedly average in the clubhouse at lunchtime may look considerably better once the latter starters have been battered by the wind in the afternoon. 

Market Leaders
Tournament Ambassador and story of 2012, Branden Grace, just edges fellow South African, George Coetzee for favouritism but neither make much appeal at single-figure prices.

I have little doubt that Grace would be resting up now had the Tour been heading anywhere but his homeland. Having won four times on the European Tour this year and five times in total (also won the Vodacom Origins of Golf Final on the Sunshine Tour) he must be desperate to reflect upon and celebrate such a stunning season, rather than turnout again for another tournament. 

It would have been unimaginable this time last year, just after he's qualified for the Tour via Tour School, that he'd be a Tournament Ambassador so soon but I don't really see it as a positive. Any additional duties at the end of such a busy year must surely be viewed as unwelcome. 

His performance at the recent South Africa Open, where he was quite frankly appalling, is also a big concern and given his driving isn't always particularly accurate, I'm more than happy to swerve him. And dismissing Coetzee at just [9.6] is even easier...

Quite simply, backing anyone that's still looking for their first Tour win at such a short price is tantamount to lunacy anyway, but add in the fact that the venue doesn't play to the big-hitter's strengths and I couldn't even begin to fancy him at such a price. 

I know he's furiously knocking on the door and his first win looks inevitable but stray tee-shots could get badly punished here and it doesn't look anything like a bombers paradise to me. 

Selections
As already stated, waiting for the draw looks the way to go, or even playing in-running, but I have backed a few players before the off. 

Diminutive Durbanite, Tim Clark, underwent elbow surgery last year and he's had a very light campaign on the PGA Tour in 2012 as a result. That hasn't stopped him faring well though as he finished runner-up at the Wyndham, 4th at the Travelers, 10th at the Barclays and 11th at the PGA Championship.

The 2010 Players Champion is already a winner in his hometown, having won the South African Open at nearby Durban Country Club twice, in 2002 and 2005, and this course, which in all likelihood he's played many times before, looks perfect for his short but deadly accurate game.

There's obviously a risk re injury and he was last seen when missing the cut at the JT Shriners Hospital fully two months ago but I can't imagine he will risk starting on Thursday if he isn't 100% fit. He'll handle the windy conditions with ease and I can just see him plotting his way round for four days and collecting the trophy - provided he's fit and ready to go. 

I'm giving the prolific Challenge Tour winner, Kristoffer Broberg another go and I've also backed English veteran, Steve Webster, who looks as though he doesn't want to leave keeping his card to the last minute this year.

Webster had to finish last season strongly to retain his playing privileges and he looks as though he's determined not to put himself through that stress again. He hasn't been to South Africa since 2004, when he was runner-up to Trevor Immelman in the 2004 South African Open and I'm not sure why, as he was also runner-up to Tim Clark in 2004, so it's a part of the world that suits him. And given he's a straight but short hitter, this course should do too.

Last but not least, I've chance a few pounds on Durban native Bryce Easton, who has won twice already on the Sunshine Tour this year and who played here regularly in his youth.

Selections:
Tim Clark @ [21.0]
Kristoffer Broberg @ [60.0]
Steve Webster @ [170.0]
Bryce Easton @ [300.0]

I'll be back later with a preview of the Thailand Golf Championship, which has attracted some stellar names. 
*You can follow me on Twitter @SteveThePunter