The 2019 Open Championship: The Punter's Preview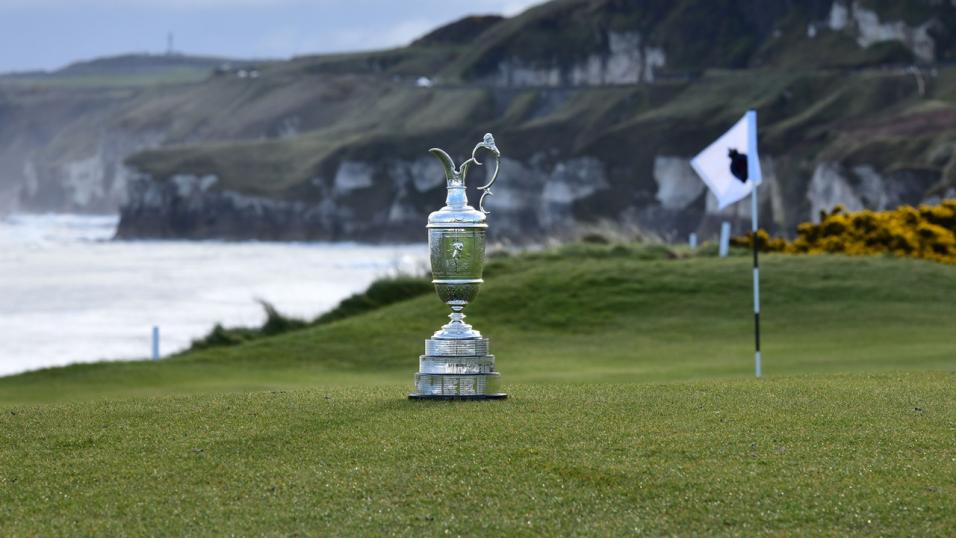 The Open Championship commences at Royal Portrush on Thursday
With the Open Championship crossing the Irish Sea to Royal Portrush this week for the first time in 68 years, Steve 'The Punter' Rawlings early with his comprehensive preview...
"Current form has been key of late. The last three winners had all won in one of their two previous outings and five of the last six Open winners had won in one of their five previous starts."
Tournament History
After a sensible change to the scheduling, the oldest and greatest of the four majors, the Open Championship, often referred to as the British Open, has been saved until last this year and it's now the final one to be staged.
Organised by the Royal and Ancient Golf Club of St. Andrews (the R&A), the Open Championship is the only one of the four majors to be played outside of the USA. Willie Park won the inaugural tournament way back in 1860 and this will be the 148th edition.
The Championship is always staged on a links course and nearly always in Scotland or England but this year, for only the second time in its illustrious history, the Open Championship is to be staged outside of Scotland or England, at Royal Portrush in Northern Ireland. Portrush has staged the event just once previously - way back in 1951.
Venue
The Dunluce Links, Royal Portrush, Portrush, County Antrim, Northern Ireland.
Course Details
Par 71, 7,337 yards
For as long as I can remember there's been talk of another Open Championship being staged at Royal Portrush so it's great to finally be going back after 68 years. Max Faulkner won the 1951 edition on the only previous occasion that this Irish gem staged the Open and the success of that edition may have both fed the clamour for a second staging here and also prevented it for many years.
The '51 edition was the first time that the event was covered in full by the BBC and the combination of such a fabulous venue and such a flamboyant winner could only have helped the tournament to grow in stature.
Faulkner was famed for his style and colourful clothing and he was also said to be guilty of signing a ball on the first tee of the final round, "Max Faulkner - Open Champion". Having hit the front at halfway and having led by six, victory had looked likely but having signed a ball for a young lad, adding "Open Champion" at the request of the boy's father, was perhaps a little naive.
Faulkner held on to win by two with a three-under-par total but with the Championship growing in stature, a return to Portrush looked less and less likely as the years rolled by. The Open is a massive event now with huge crowds and Portrush just didn't have the infrastructure to support the magnitude of the event in the modern era.
Having last staged the Irish Open in 1947, Royal Portrush was granted the 2012 edition - won by Jamie Donaldson in 18-under-par. The tournament was seen as a success but if Portrush was to again host the biggest event of them all, changes needed to be made...
There are two courses at Royal Portrush - the Valley Course and the Championship Course, called the Dunluce Course. Having been laid out originally by Old Tom Morris in 1888, and having been newly recreated by Harry Colt in 1932, the Dunluce is quite rightly seen as something of a masterpiece created by design geniuses but in order to host the Open Championship and to accommodate the vast Spectator Village, the only option available to the Portrush Committee was to place it where the 17th and 18th holes stood on the Dunluce.
That may sound like a drastic measure but it was long since felt that the 18th was a weak finishing hole and the weakest on the course. In fact, the Dunluce was often described as having 17 world class holes and the 18th. And the par five 17th was arguably straightforward enough, once you'd found the fairway and avoided the notorious 'Big Nellie' bunker off the tee.
Once the decision to sacrifice 17 and 18 was made, room was found on the outskirts of the Valley Course for the two brand new holes required. The new holes, designed by Martin Ebert, will be the seventh and eighth this week and a new 'Big Nellie' has been constructed alongside the seventh.
Other changes have been made to various holes (including a new green on the par five second) and all the holes following the eighth have moved their position in the round, so the infamous par three 'Calamity' which used to be the 14th is now the 16th. The hole has always been seen as a tough one and it arguably cost Argentine, Antonio Cerdá, the title in 1951. He finished runner-up to Faulkner, beaten by two, but he made a six at Calamity in round four.
The hole has now been lengthened and it could set up an exciting finish, with a drivable par four at 17 and the Open Championship's only dog-legged finishing hole on the rota at 18.
Matt Cooper has put together an excellent hole-by-hole guide here and the course guide on The Open website is here.
TV Coverage
Live on Sky Sports all four days, starting at 6:30 on Thursday morning.
Last Ten Winners
2018 - Francesco Molinari -8
2017 - Jordan Spieth -12
2016 - Henrik Stenson -20
2015 - Zach Johnson -15 (playoff)
2014 - Rory McIlroy -17
2013 - Phil Mickelson -3
2012 - Ernie Els -7
2011 - Darren Clarke -5
2010 - Louis Oosthuizen -16
2009 - Stewart Cink -2 (playoff)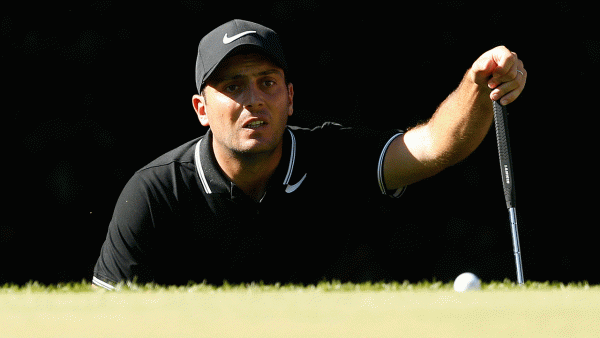 What Will it Take to Win the Open Championship?
Although the Championship is played at a different venue each year, links golf offers up broadly the same test whichever links course is used, so here's a look at the average stats from the last ten Open Championships.
Average key stats for the last 10 Open winners
Driving Accuracy - 34.1
Driving Distance - 28
G.I.R - 15.4
Scrambling - 18.4
Putting Average - 10.2
All Round - 8
Looking at the ten-year average rankings, no single stat stands out and the All Round stat has the lowest average ranking but if we dig a little deeper and look to the more recent editions, Scrambling looks like the key stat to investigate.
In 2011 and 2012, both Darren Clarke and Ernie Els won the title ranking only 61st for Scrambling, lifting the averages considerably, but the six winners since have ranked first, fourth, second, seventh, fourth and fifth.
At the Irish Open in 2012, Portrush played to a par of 72, with a yardage of only 7,143, so with a par of only 71, a yardage of 7,337, and a tougher set-up on account of this being a major championship, it's going to play much harder this week but the stats are still at least of some interest, and Scrambling was a pertinent stat then too. Here's the stats for the top-five and ties from 2012.
Jamie Donaldson -18 - DD: 8, DA: 35, GIR: 64, Scr: 5, PA: 1
Rafa Cabrera-Bello -14 - DD: 51, DA: 25, GIR: 5, Scr: 27, PA: 23
Anthony Wall -14 - DD: 39, DA: 9, GIR: 43, Scr: 2, PA: 4
Fabrizio Zanotti -14 - DD: 22, DA: 15, GIR: 13, Scr: 49, PA: 33
Mark Foster -13 - DD: 32, DA: 56, GIR: 3, Scr: 9, PA: 16
Mikael Lundberg -13 - DD: 47, DA: 53, GIR: 61, Scr: 16, PA: 2
Donaldson ranked first for Putting Average here and Ernie Els, who ranked 43rd in 2012, is the only Open winner in the last 11 years not to rank inside the top-11 for Putting Average so whoever lifts the Claret Jug on Sunday night is highly likely to have had a great week with the flat-stick but knowing who's going to putt well from one week to the next is very difficult to gauge. Notoriously poor putters need to be swerved but in general, good scramblers tend to scramble well more often than not and an analysis of those stats are more likely to reap rewards than trying to work out who's going to putt well at just the right time.
The current Scrambling rankings on the PGA Tour are here, and the current European Tour Scrambling rankings are here. Click on the Around The Green tab on the Euro site.
Is There an Angle In?
Prior to the 2015 edition of the Open Championship, the five previous winners had all warmed up for the championship by playing in the Scottish Open the week before. Zach Johnson, who had finished third in the John Deere Classic prior to winning in 2015, halted the run but Henrik Stenson made it five from six in 2016. How quickly it all changes though. Only one of the last four winners of the Open Championship have now played in the Scottish Open and more winners over that period have been placed inside the top-three places at the John Deer Classic. Molinari finished runner-up there last year.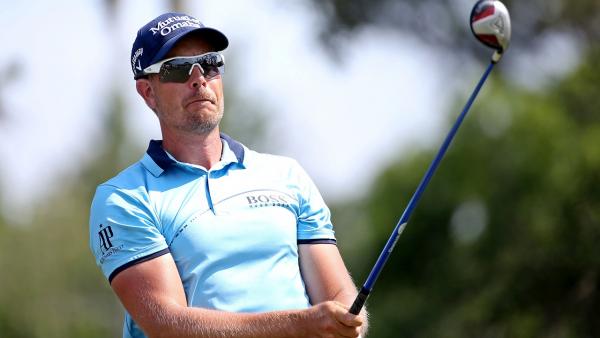 Before Zach won at St Andrews four years ago, just one winner in almost 30 years had played in America the week before they'd won (Todd Hamilton in 2004) and Spieth is the only winner in the last nine years not to have played the week before they won, so I'm still convinced that playing last week at the Scottish Open and familiarising yourself with links golf is the way to go.
The Scottish Open has been played on a links course since 2011 and it's proved to be a fabulous warm up ever since. Justin Rose, who finished tied for second last year, was the only player in the top-five that played in Scotland last year but it's been a brilliant warm-up event most years.
Matt Kuchar, who finished fourth in the Scottish Open two years ago, came agonisingly close to winning the Open the following week, trading at just 1.341/3 in-running, and seven of the top-ten at Birkdale in 2017 had played at the Dundonald Links the week before. The first four home at Troon in 2016 had all played at Castle Stuart the week before and six of the last nine Open winners have now warmed-up in the Scottish Open.
The Irish Open, which was played two weeks ago, was moved in the schedule in 2017 and like the Scottish, that too is now played on a links course, but so far, what limited evidence we have suggests playing there and not Scotland doesn't work as well. The likes of Jon Rahm, Justin Rose, Tommy Fleetwood, and Hideki Matsuyama all played in the Irish in 2017 and not the Scottish and they didn't fare well in the Open two weeks later. And last year, Rahm, who won the Irish Open two weeks ago, and in 2017, stuck to that routine but he missed the cut at Carnoustie having finished fourth in Ireland. Rory McIlroy played Ireland but skipped Scotland and he finished tied second behind Molinari but he was the only one to take that route inside the top-11 places at Carnoustie.
We have the same three-week links golf stretch of Irish, Scottish and Open Championship again this year, for the third year in-a-row, and it's the best innovation the European Tour has introduced in many a year. The chance to acclimatise yourself again with links golf ahead of the world's biggest event has clearly been beneficial and it really surprises me how many top players haven't played in either links warm up event.
Phil Mickelson won the Scottish Open before he won at Muirfield in 2013 but an under the radar performance in the Scottish is perhaps a better prep...
In the last year before it was played at a links venue, Louis Oosthuizen missed the cut at Loch Lomond in 2010 before scooting up at St. Andrews. Both Clarke and Els, the 2011 and 2012 winners, made the cut but finished down the field at Castle Stuart and in 2014, Rory, having led at Royal Aberdeen after round one, finished 14th in the Scottish Open before winning at Hoylake. And, as already mentioned, Stenson won at Troon in 2016 after a never in the hunt 13th in the Scottish.
In addition to his outing in Scotland, Stenson was a great fit before the off for a number of other reasons too. He'd won just a few weeks previously, he had finished inside the top three (three times) at an Open previously, he'd just turned 40 (see identikit winner section below) and he'd won the Qatar Masters...
Only Ben Curtis, Stewart Cink, Ernie Els, and Zach Johnson, have won the Open this century without winning on either the PGA Tour or the European Tour in the 12 months previously and 12 of the last 14 winners have finished inside the top-six in an Open prior to winning. And a remarkable eight of them have finished inside the top-three. Molinari's best finish before last year's win had been a ninth-place finish in 2013 but previous Open form is clearly a massive plus.
The Qatar Masters, an event Henrik won in 2006, is played at Doha Golf Club. It's not a links course but it's very exposed and wind-affected and year after year the leaderboard there is jam-packed with links specialists, so that's a tournament to look at, as too is the Dubai Desert Classic, which is another event often won by a fine links player, and we also need to consider form at other links events too.
As already alluded to, look at the Scottish Open over the last nine years, the Irish Open in 2012 (Royal Portrush), 2015, and over the last three years, as well as the Alfred Dunhill Links Championship, which is staged each autumn over three different links courses.
Current form has been key of late. The last three winners had all won in one of their two previous outings and five of the last six Open winners had won in one of their five previous starts.
Is There an Identikit Winner?
Experience is everything and Phil Mickelson is the best player to highlight that. For 11 years he turned up and missed the cut or finished down the field and then something clicked at Troon 15 years ago when he finished third. The penny had dropped. Since then he's gone on to win the Championship and contend a couple more times and him and Stenson's Open three years ago is arguably the best in living memory. He's an incredibly good links player now but it took him a long time to get there.
Justin Thomas is a major winner but only last week he spoke about how much he's still learning and how he felt he needed more experience of links golf.
Looking back at last year's Open, three other Americans, Zander Schauffele, Kevin Kisner and Kevin Chappell, all finished inside the top-ten and all had a chance to win but they'd played in just six Open Championships between them and it felt like that may have been the difference when it came to the crunch. Bunkers were found with regularity and drives ran through fairways on the back-nine and a lack of links experience ultimately cost all three dearly.
To highlight even further how important experience is, Molinari was the ninth player aged 35 and above to win the Open in the last 12 years and veterans figure year after year.
Stenson had turned 40 just three months before he won in 2016 and the 2105 winner, Zach Johnson, turned 40 eight months after he'd won. Had he been born a little earlier, five of the last eight Open winners would have been aged 40 or above and it would have five from eight anyway if Kuchar had won two years ago. He turned 40 a month before Spieth edged him out at Birkdale.
In addition to Stenson winning three years ago, 46 year-old Phil Mickelson finished second and 49 year-old Steve Stricker finished fourth and yet they were mere pups in comparison to a couple of fairly recent contenders...
At Royal Birkdale 11 years ago, 53-year-old two-time Open Champion, Greg Norman, led the field by two strokes after three tough, windy days and he was the oldest player to ever lead the Open Championship through 54-holes but only 12 months later, 59-year-old, Tom Watson, smashed that record when he took a one-stroke lead into round four at Turnberry. Both men were eventually collared but they emphasise the point I'm labouring. This is clearly a tournament where plenty of experience is a huge plus and age is no barrier.
Given how well experienced players fared, it's perhaps not surprising that debutants have a woeful record. Ben Curtis, in 2003, was the last champion to win on debut and before him it was Tom Watson in 1975.
Even though it's played at a different venue each year, the examination is always similar and it's totally unique to anything else encountered so previous tournament experience is very important.
Spieth won in 2017 in just his fifth Open start but that was unusual. Molinari was playing in his 11th Championship when he won, Henrik Stenson was playing in his 12th, and both had served their time. The Italian missed three of his first four Open cuts and Stenson missed two of his first four. Zach Johnson was making his 12th appearance in the event when he won too and having missed his first three event cuts, he was finally trending the right way. He'd finished 16th, ninth, sixth and 47th in his previous four Opens.
Mickelson was playing in his 19th Open Championship when he won six years ago, Darren Clarke was playing in his 20th when he notched in 2011 and even greats like Tiger Woods and Rory McIlroy needed half a dozen event outings before they won it for the first time.
Think very carefully before backing someone that's only played in the Open a couple of times and make sure you're getting a huge price about a debutant.
In-Play Tactics
Molinari sat tied for 29th and six off the pace at halfway 12 months ago and he was still three off the lead with a round to go but off the pace winners have been fairly common at last year's venue, Carnoustie. That's not the norm though.
Molinari, Harrington in 2004 and Stenson three years ago are the only winners in the last 15 years to be outside the top-ten after the opening round and five strokes is the furthest any winner has trailed after round one this century. Molinari was tied 18th and four back after the opening round last year.
Ernie Els was seven shots adrift at halfway in 2012 but he was still only tied for 11th and that's the furthest number of strokes made up this century after 36 holes. David Duval also trailed by seven in 2001 but eight 36-hole leaders have gone on to win this century, 13 of the 19 winners were inside the top-five places at halfway and 14 of the 19 were within three strokes of the lead after 36 holes. Unless the weather is poor, making up ground on links tracks can be difficult.
Market Leaders
I'm usually more than capable of separating out emotion when it comes to trading but I'm struggling with this week's favourite - Rory McIlroy. Even having an Open in Northern Ireland during his career is something Rory wouldn't necessarily have ever expected to happen. Having it happen while he's in form and in theory, in the prime of his life, provides a fabulous opportunity.
McIlroy shot 61 around Royal Portrush when he was 16, almost exactly 14 years ago (see below). He won the Open at Hoylake in 2014 and having been unable to defend after he picked up an injury playing football in 2015, he's finished inside the top-five in each of the last three championships. His accurate long game will be a huge plus at Portrush with the rough said to be up but will he miss too many putts and will the nerves get to him? He's just finished a slightly disappointing tied for 34th at the Scottish Open, where he didn't putt especially well.
Rory sits alongside Justin Rose as one of the game's great ambassadors and he's just a really nice bloke. Him winning next week would give me an awful lot of satisfaction and it would certainly mean a lot to him. This is what he had to say about it while playing in Scotland last week.
"No matter what I did for the rest of my golfing career, winning at Portrush would be the highlight. It doesn't matter what I would do, if I were to win an Open Championship at home it would be the best thing, to me, maybe for other people it would be different but for me, nothing could top that."
Incredibly, world number one, Brooks Koepka, has finished first or second in five of the last six major championships and he's looked to win his fourth major in ten but of the four, his record in this one is the weakest and his five previous efforts have produced form figures that read MC-67-10-6-39.
Brooks has delivered two disappointing performances since he finished second to Gary Woodland in the US Open at Pebble Beach, finishing down the field at both the Travelers Championship and the 3M Open, but I wouldn't be too concerned about those lacklustre efforts as he's a different animal in majors. I'd be more worried that he didn't play last week. He's spoken about how he likes to play the week before a major so it's slightly mystifying that he didn't tee it up in Scotland given eight of the last nine Open winners played the week before they won.
Jon Rahm is another fancied player to arrive at Royal Portrush after a break but he'll be in good heart after winning the Irish Open for a second time in three years just two weeks ago, and at a course similar to Portrush, set up with Open preparation firmly in mind. He was very impressive at Lahinch, as he was at Portstewart two years ago, another course that's similar to this week's venue and just down the road from Portrush.
Rahm's Open record is poor so far and his form figures read 59-44-MC but it's very hard to imagine that sequence of mediocracy will continue for much longer. He was guilty of pushing too hard too early at Carnoustie 12 months ago and I just wonder whether he's mature enough to win an Open yet but he's a great links player, has an obvious and fantastic record in Ireland, and he's bang in form.
World number two, Dustin Johnson had a great chance to win the 2011 Open Championship and he contended for a while at Hoylake in 2014 but his overall Open form is fairly uninspiring and so is his current form. Since scaring the living daylights out of long odds-on Koepka backers at the US PGA Championship, where he finished second when a late stumble followed a fantastic charge, DJ has played poorly. He was well-fancied to challenge for the US Open title at Pebble Beach but could only finish 35th and that followed a disappointing 20th at the Canadian Open and preceded a missed cut at the Rocket Mortgage Classic. He's yet another contender to not bother with a links prep and he's relatively easy to put a line through.
Tiger Woods is clearly trying to protect his aging body but going straight from the US Masters to the US PGA Championship didn't work (missed the cut) and I'm a bit surprised he hasn't played since finishing 21st at the US Open more than a month ago. He contended strongly on Sunday last year but eventually slipped to sixth. The lack of a recent outing is a concern for him too and he doesn't represent value.
Somewhat surprisingly, Justin Rose's second last year was his best finish since his debut fourth as an amateur way back in 1998. He has a poor overall Open record and although he was third at the US Open last time out, he didn't play as well as he's capable of tee-to-green and his high finish was very much down to a hot putter. I'm sounding like a stuck record now but again, no outing since Pebble Beach is a negative.
Selections
I would have preferred to have seen a little more from Rory McIlroy in Scotland last week but he's taken the right route to Portrush - swerving the Irish Open (a big sacrifice) and playing Scotland - and it's impossible to fault his Open pedigree or his depth of course knowledge. He's the one to beat if he can put a bit better and if the nerves don't take a stranglehold.
Dave Tindall's Ten Year Trends piece is always a cracking read and I was glad to see that Matt Kuchar was the last man standing. I missed the 70.069/1 but backed him at 55.054/1 during the Scottish and that's the case for all my other wagers...
Ian Poulter, Matthew Fitzpatrick, and Tyrell Hatton all finished alongside each other in a tie for 14th and they all hold some sort of chance.
At 43, and with 17 Opens under his belt, Poulter ticks the experienced box emphatically and with a third (2013) and a second (2008) to his name, he also has some very encouraging event form.
Fitzpatrick has been in a rich vein of form for a month or so now and although he's only 24, he's mature beyond his years and he knows how to win - having already claimed five European Tour events. His Open form is none too special but he's a capable links performer and I felt that negative was in the price given how well he's been playing of late. He lost a playoff in Germany, a week after finishing 12th in the US Open and last week's 14th was a lovely prep.
Tyrrell Hatton has been playing really poorly of late but he finished the Scottish Open strongly and he's a two-time winner of the Alfred Dunhill Links.
My fourth and final Englishman in the portfolio is Eddie Pepperell, who finished down the field in Scotland in a tie for 43rd but that came after a good week in Ireland, where he finished fourth (ranking third for putting) and that was far from his only decent week this year. He took a break to rest his back after a missed cut at the USPGA Championship but prior to that he finished second in the British Masters at the Hillside Links and he finished third at the Players Championship. Eddie is a breath of fresh air and fairly self-deprecating. Whether it's deliberate or not I don't know but he's a far better player than he gives himself credit for and that second at Hillside isn't his only links form.
He was second in the Scottish Open last year and he lost a playoff at Royal County Down in the Irish Open in 2015. He's also a winner of the aforementioned Qatar Masters. He's top-class and he's not afraid to feast at the top table.
Also in that playoff at County Down (won by Soren Kjeldsen) was the Scottish Open winner, Bernd Wiesberger and I was lucky enough to get him onside on Friday as he made his move at the Renaissance Club. That win followed a second place in the Irish Open two weeks ago so he's arguably the most in-form links player in the field but is he up to winning a major and how tired will he be?
And finally, I've thrown a few pounds at South Africa's Christiaan Bezuidenhout who's playing in his first Open. I was incredibly impressed by the way he won at Valderrama last month and he'll have enjoyed playing his fourth round alongside Rory McIlroy on Sunday in Scotland. A daft bet maybe given his lack of experience but South Africans have a terrific Open record and this young man's going places.
Selections:
Rory McIlroy @ 10.519/2
Matt Kuchar @ 55.054/1
Matthew Fitzpatrick @ 110.0109/1
Eddie Pepperell @ 120.0119/1
Ian Poulter @ 140.0139/1
Tyrrell Hatton @ 140.0139/1
Bernd Wiesberger @ 250.0249/1
Christiaan Bezuidenhout @ 700.0699/1
*You can follow me on Twitter @SteveThePunter
***
Steve Rawlings and Dave Tindall got together to discuss the Open Championship in more detail:
Get 10 places on The Open Championship with the Betfair Sportsbook
The Betfair Sportsbook is paying 10 places on the 2019 Open Championship. Place your each-way bet on the Outright winner market and get 10 places at 1/5 the odds. Betfair golf rules apply. T&Cs apply.
Discover the latest articles
Read past articles