NBO Oman Open: Is Genzon form the secret to success in Oman?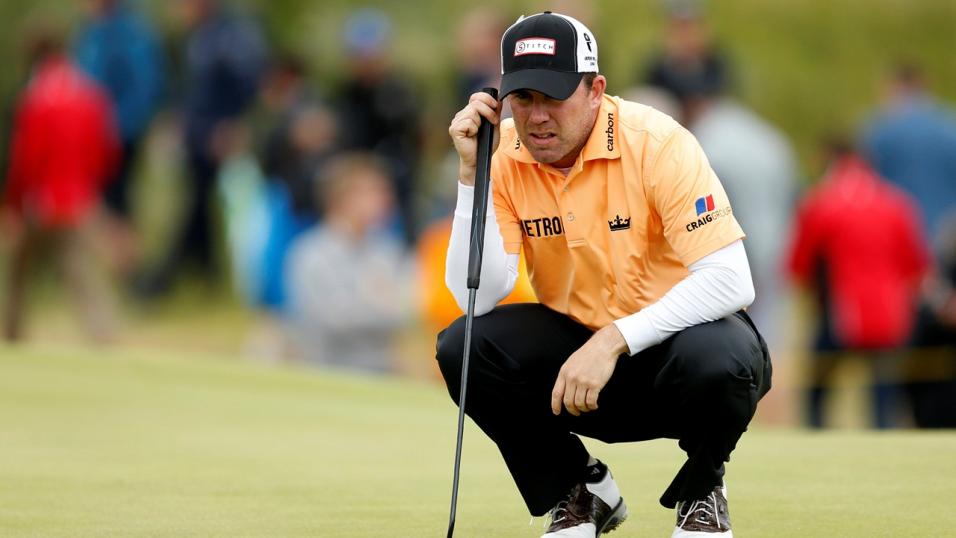 Richie Ramsay – one of The Punter's picks in Oman
Our man runs the rule over this week's European Tour event in Oman where with not much to go on, he thinks he might have found a nice link with the Shenzhen International in China. Read his in-depth preview here...
"Richie Ramsay has form figures at the Shenzhen International reading 11-24-21 which isn't sensational but I looked a bit deeper than the bare results to find out who putted best on the unique surface and Ramsay was the only player to rank inside the top-20 for putting at all three renewals."
Tournament History
After a visit to Malaysia and a week Down Under, the European Tour returns to the Middle East again for the season's second two-week stretch in that part of the world. We're off to Qatar for the 21st edition of the Qatar Masters next week but before that the European Tour visits Oman for the very first time for the inaugural staging of the NBO Oman Open.


Venue
Al Mouj Golf, Muscat, Oman
Course Details
Par 72, 7,365 yards
With the stunning Hajjar mountain range in the background and the Muscat airport adjacent, the traditional out-and-in links-style Greg Norman designed Al Mouj Golf Course runs alongside the Gulf of Oman.
It's an extremely exposed, flat course with water in-play on ten holes. The entire course is laid to SeaDwarf Paspalum and the fairways are described as generous. There are a number of waste areas and should anyone be particularly wayward, the rough is fairly penal.
The greens are described as big and undulating but because of their exposed positioning and proximity to the coast, they won't be set to run very fast.
Although it only opened in September 2012, the Al Mouj has already witnessed plenty of tournament action on the Challenge Tour. It was the host course for the now defunct, and only twice staged, National Bank of Oman Classic in 2013 and 2014 and it's been the host course for the NBO Golf Classic Grand Final in each of the last three years.
TV Coverage
Live on Sky all four days, starting at 06:30 (UK time) on Thursday.
Previous Five Course Winners
2013 NBO Golf Classic - Roope Kakko -14
2014 NBO Golf Classic - Max Orrin -7
2015 NBO Grand Final - Ricardo Gouveia -13
2016 NBO Grand Final - Bernd Ritthammer -21
2017 NBO Grand Final - Clement Sordet -15
What Will it Take to Win the NBO Oman Open?
Had the forecast suggested a blustery week we'd have been looking at a very different tournament. As the previous course results suggest, scoring varies considerably whether the wind blows or not and we look set for a low-scoring birdie-fest this week with wind speeds set to reach a measly max of just eight knots.
A putting competition is never easy to predict but we can narrow things down a bit if we look at who's putted well on Paspalum before...
Is There an Angle In?
Paspalum isn't a grass the European Tour encounters often but we can look to a couple of events for clues. The Shenzhen International and the Fiji International venues are entirely laid to paspalum and the Dubai Desert Classic venue has paspalum fairways. Form at the now defunct Thailand Golf Championship is also worthy of close inspection given that used to be played at another paspalum track - Amata Springs. And the last man to win here, Clement Sordet, may well confirm that link given he was a surprise runner-up in the final Thailand Golf Championship in 2015.
Of those three events with a possible correlation, the Shenzhen International appears to be the best. The likes of Brandon Stone, Nacho Elvira, Jordan Smith, Bernd Rithammer and Alexander Bjork, to name but five, all have bits of form at both tracks. Stone and Elvira have top-tens at both courses and the other three top-20s and it's worth highlighting that they wouldn't have been the cream of the crop at the higher-profile Shenzhen International. Callum Shinkwin has a third here and a 24th at the Shenzhen but he was sitting second with a round to go in China before he followed up a crazy low 62 with an awful 79 in 2016 and it definitely looks like there's a link.
Links form will count for plenty, even though it won't play exactly like a traditional British links track, and form at next week's venue, Doha, might be a plus too. Doha plays very linksy and is of course, not a million miles from Oman. It's about 600 miles away.
We can look at previous course form but anyone with previous is likely to be well-supported and/or tightly priced.
In-Play Tactics
Given I fancy this will be a low-scoring event, I suspect the winner will be up with the pace from the get-go. It's never easy to make up ground when everyone is shooting low scores and it's noticeable, looking at the previous results, that Max Orin, who won here with just a -7 score in 2014, is the only winner to come from off the pace.
Orin was 20th and six adrift after round one and 12th and five back after round two before a third round 68 saw him tied for the lead with a round to go. The other four course winners have been inside the first five places and no more than two strokes back after each round. Ricardo Gouveia is the only course winner not to be at least tied for the lead through 54 holes but he only trailed by a stroke with a round to go. We're not expecting any wind this week and I'm not expecting a winner from off the pace. I'll be concentrating on the leaders from very early on.
Market Leaders
In what can't be described as a strong event, Alex Levy is the worthy favourite. He followed two great efforts in the desert with a poor effort at the Maybank Championship a fortnight ago but I'm putting a line through that event and disregarding any poor form there. The greens were awful and he was far from the only in-form player to suffer on the dance floors there.
With two wins in his last five starts, only a fool would write off Shubhankar Sharma. Just how good the Indian is going to be is anyone's guess and the sky's the limit right now but his price has crashed and I've no idea whether this venue will suit so I have to pass him by. As I do the only other two players trading at less than 30.029/1.
Andy Sullivan hasn't been able to rekindle his superb form of two years ago and Joost Luiten looks one to steer clear of too. His 11th placed-finish in Malaysia two weeks ago was a step up on his previous efforts this year but I'm just as inclined to ignore a good effort there as I am a bad one. I just don't think that form is reliable, and one could argue that the Dutchman isn't especially so either.
Selections
In addition to my each-way fancy, Jeunghun Wang, I've played three others and the one I like best is Richie Ramsay.
The Scot has form figures at the Shenzhen International reading 11-24-21 which isn't sensational but I looked a bit deeper than the bare results to find out who putted best on the unique surface and Ramsay was the only player to rank inside the top-20 for putting at all three renewals.
Having grown up playing the Royal Aberdeen Links this course should suit him nicely and if we disregard his effort in Malaysia (which I'm certainly willing to do) he comes here in decent heart following a top-six finish in the Dubai Desert Classic. It's never easy to work out whether a new course will suit a player but this looks just the ticket for Ramsay.
Callum Shinkwin should have won the Scottish Open last year, so it's perhaps no surprise to see he was third here in 2015, given links form looks key and as highlighted above, he has form at the correlating course of Genzon - home of the Shenzhen International. He's not in the best of form but his price more than reflects that.
And last but not least, I've thrown a tenner at my ole mate, Alvaro Quiros. His form has been diabolical since he won the Rocco Forte Open last summer but he has form at Genzon and he's going to love this track. This would have been absolutely perfect for him in his heyday so I'm more than happy to take a tiny chance on him at a huge price.
Selections:
Jeunghun Wang @ 36.035/1
Richie Ramsay @ 50.049/1
Callum Shinkwin @ 140.0139/1
Alvaro Quiros @ 490.0489/1
I'll be back on Friday with the In-Play Blog.
*You can follow me on Twitter @SteveThePunter
Discover the latest articles