Farmers Insurance Open: Course specialists to contend again, says The Punter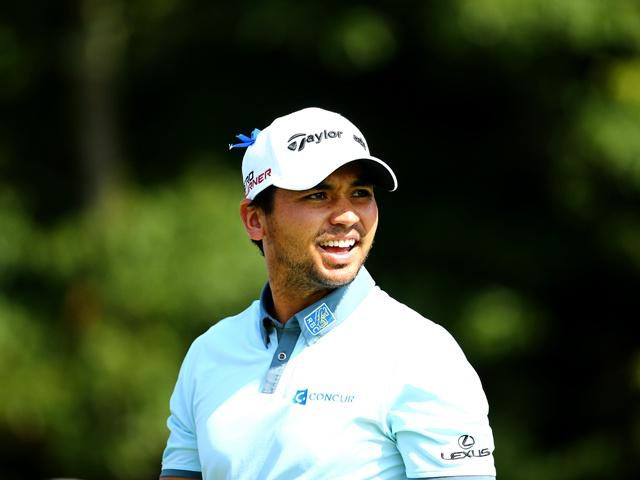 Jason Day – a worthy favourite at Torrey Pines
Jason Day heads the market for a competitive edition of the Farmers Insurance Open but is he a fair price. Read what Steve thinks ahead of this week's PGA Tour action here...

"I'm fascinated to see how Jason Day performs this year after what was a quite incredible finish to 2015. Having won here, it took him more than six months to win again but he then went bonkers – winning four out of six events. He played some of the best golf witnessed in many a year then and if he can get back to that level, his price of 7/1 will look generous, even in a field of this quality."
Tournament History
Originally known as the San Diego Open and played since 1952, this will be the 64th staging of the Farmers Insurance Open.
The event is played over two courses, with the entire field playing both the North and South Courses over the first two days, before the weekend play is staged entirely on the tougher, longer, South Course.

Venue
Torrey Pines, La Jolla, California.

Course Details
North Course, par 72, 7,052 yards, stroke average in 2015 - 70.23
South Course, par 72, 7,698 yards, stroke average in 2015 - 73.52
Both courses were designed by Billy Bell Jr. and were opened in 1957. At a couple of paces short of 7,700 yards, the South Course is the longest played on the PGA Tour rota. It was extensively revamped in 2001, by Rees Jones; after it had been awarded the 2008 US Open which an injured Tiger Woods went on to win in a play-off over Rocco Mediate.
The North Course differs quite significantly to the South. Its 646 yards shorter and the greens are smaller and slower. The South average 5,800 square feet and they usually run at around 12 on the stimpmeter whilst the North's are only 4,500 sq ft and will run at around 10.5.

TV Coverage
Live on Sky Sports all four days, starting at 21:00 (UK time) on Thursday.

Last Five Winners
2015 - Jason Day -9 (play-off)
2014 - Scott Stallings -9
2013 - Tiger Woods -14
2012 - Brandt Snedeker -16 (play-off)
2011 - Bubba Watson -16

What Will it Take to Win The Farmers Insurance Open?
This is a hard event to get to grips with stats wise.The South Course is monstrously long so length off the tee is definitely advantageous. Jason Day hit it further than anyone else last year and the first six all ranked inside the top-ten for Driving Distance but it isn't the be all and end all. Recent winners, Brandt Snedeker and Ben Crane, ranked just 47th and 51st respectively for DD.
The average ranking for Driving Accuracy in the last 10 years is just 36.8 and I read a great tweet by @FantasyGolfMan (well worth a follow) today that read "Since 2005, 42 players have logged a top 3 at the Farmers Insurance Open. Only ONE ended that season in the top 50 for Driving Accuracy." Accuracy off the tee clearly isn't crucial.
Scrambling used to be a key stat to concentrate on and Day ranked eighth last year but the five winners before him had an average ranking of just 34.4 so it really is a tough one to work out. Although a good week with the putter helps.
Jason Day ranked seventh for Strokes Gained Putting last year and the 2014 winner, Scott Stallings, ranked first for SGP. Day only ranked 33rd for Putting Average but the three previous winners all had a PA ranking inside the top-10.

Is There an Angle In?
Even if we disregard seven-time winner, Tiger Woods, course form has been a huge indicator. Stallings hadn't made a cut here before winning two years ago but he was very much the exception rather than the rule. Day was trending nicely last year, having finished ninth in 2013 and second in 2014 and Brandt Snedeker, Ben Crane, Nick Watney and even shock 2004 winner, John Daly, had all finished inside the top-10 in at least one of their previous two tournament appearances.
To emphasise the importance of course form - the event moved to Torrey Pines as far back as 1968 and no debutant has ever won here.

Is There an Identikit Winner?
Stallings was something of an anomaly and although a multiple PGA Tour winner, Ben Crane couldn't be described as top class but every other winner going right back into the last century has been straight out of the top drawer.
The 2009 winner, Nick Watney, has won a WGC event, a FedEx Cup playoff event and should arguably have won the 2010 USPGA Championship and Snedeker, successful in 2012, is a FedEx Cup winner with multiple wins on the PGA Tour and a plethora of high finishes in major championships. And every other winner dating back to 1996 has won a major.
This may not be the week to go chasing the outsiders.

In-Play Tactics
The South Course played over three strokes harder than the North Course again last year so you need to make a really good score on the North to contend. The last five winners were all drawn there on day two and they built on a great second round over the weekend to go on to win.
Jason Day knocked it round the North in 65 (-7) and the four winners that preceded Stallings (who shot 67) all shot at least 65 (-7) round the North Course. Day and Stallings both began the event by shooting 72 around the South Course on day one.
When betting in-running, make sure you bear that differential in scoring in mind. It's usually factored into the market nowadays so there's little chance of getting an edge (although Day was matched in-running at a juicy 65.064/1 last year) but there's plenty of chance of rushing in on someone high up on the leaderboard only to realise they've just finished playing the North and that they're not such a great price after all.
Remember, the last five winners have all played the South Course on day one, think carefully before diving in on someone high up on the North on Friday morning.
Day and Stallings both trailed by eight strokes after round one and five of the last seven winners have trailed by at least five strokes, having played the South Course first, so ground can easily be made up here.
Going back to 1996, there's not been a single wire-to-wire winner and since the course was toughened up, Tiger (2008 and 2013) is the only halfway leader to convert. And third round leaders struggle too.
Having hit the front at halfway, Woods was never headed in 2008 and 2013 and he was in front after round three in 2003 but the only other third round leaders to go on to win this century are Phil Mickelson in 2000 and John Daly in 2004 and the latter needed to win a three-man play-off.
Day was tied for eighth and two off the lead last year after three rounds, Stallings was three back and trading in excess of 30.029/1 two years ago, Snedeker trailed by seven strokes after 54 holes in 2012 (when Kyle Stanley lost having been matched in-running at 1.011/100), and Watney had been five back three years earlier. This is definitely an event to take on the leaders.

Market Leaders
I'm fascinated to see how Jason Day performs this year after what was a quite incredible finish to 2015. Having won here, it took him more than six months to win again but he then went bonkers - winning four out of six events. He played some of the best golf witnessed in many a year then and if he can get back to that level, his price of 7/1 will look generous, even in a field of this quality.
He was tired when he finished 10th at the Tour Championship in September and rusty when he occupied the same finishing position at the Tournament of Champions a couple of weeks ago but he signed off the event with a promising eight-under-par 65 and I suspect he'll have been working hard ever since. He'll be inspired to push on by Rickie Fowler's victory in Abu Dhabi and with great course form already in the book; he's a perfectly fair price.
As detailed in today's De-brief, I was really impressed by Rickie Fowler last week and with a couple of top-six finishes in this event (from seven starts) he'll have his supporters but I'm happy to swerve him. His last two visits have yielded a well-beaten 61st and a missed cut and I'm a bit sceptical as whether he can go again so soon after victory.
After his three wins last year, he struggled in his next event. After winning the Players Championship he finished 30th at the Irish Open, and he finished 30th in the Open after winning the Scottish Open. He did finish fourth at the BMW Championship, after edging out Henrik Stenson in the Deutsche Bank, but he started really slow there and was never going to get to Day who beat him by eight strokes.
Although third here in 2011, Dustin Johnson has performed poorly on every other occasion he's played Torrey Pines and he's easy to dismiss. He started slowly when 10th at the TOC a few weeks ago so he played better than the bare result shows but he's hard to fancy at a course he's struggled at - especially given how important previous course form has proven to be in the past.
Having finished third in the TOC and second at the Sony Open, Brandt Snedeker is trending towards a second success at Torrey Pines. He shot 61 in his very first competitive round here back in 2007 having birdied the first 10 holes and he's played well here on many occasions since. His form figures read 3-MC-9-42-2-9-1-2-MC-19 and he looks to have a great chance. He's already won the AT&T Pebble Beach Pro-Am twice and I can see him doubling up here too. And one last little plus.
He partnered Jason Dufner to success at the Franklin Templeton Shootout just before Christmas and he'll be keen to follow his partner into the winner's enclosure after Dufner's win on Sunday.
Without an outing since November and without a top-20 finish at Torrey Pines in seven attempts, Justin Rose is impossible to fancy at the prices and at four or five points bigger, Phil Mickelson makes much more appeal.
Lefty won this event back-to-back in 2000 and 2001 and he finished runner-up to Bubba Watson in 2011 so he has plenty of course form. He finished third last week at the CareerBuilder Challenge and if he can build on that he may well contend but he hasn't won in a long while now and he's still a watching brief for me.

Selections
I'm not often one for backing the shorter priced players but given this event usually goes the way of a class act I'm going to kick off the event by backing both Jason Day and Brandt Snedeker. There are holes in most of their market rivals and if they turn up in form I suspect one of them to lift the trophy for a second time.

Selections:
Jason Day @ 8.615/2
Brandt Snedeker @ 20.019/1

I'll be back on Wednesday afternoon or Thursday morning with the In-Play Blog.

*You can follow me on Twitter @SteveThePunter
Discover the latest articles