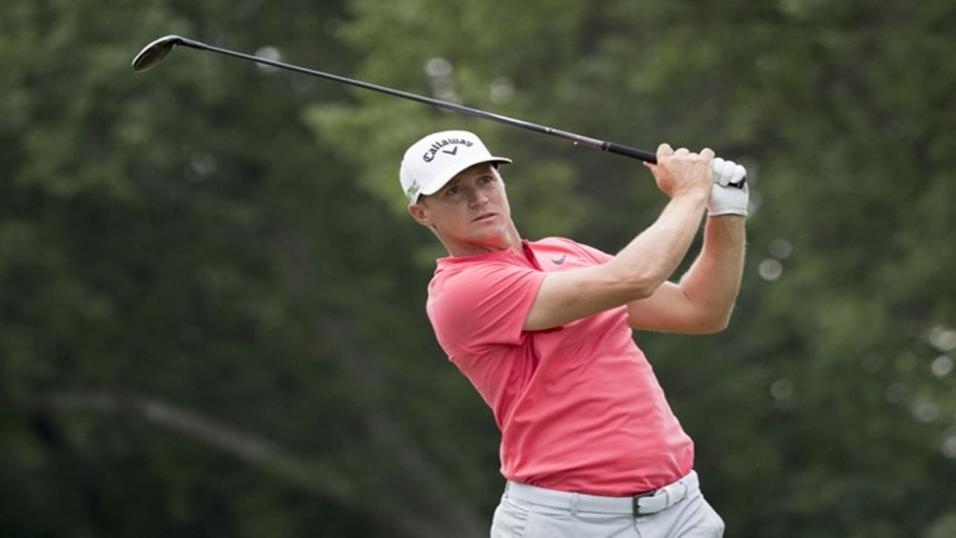 Can Alex Noren defy grim recent trends for final round leaders at this course?
We are poised for an exciting Sunday night and blanket finish to the Farmers Insurance Open. Check out Paul Krishnamurty's thoughts ahead of the final round..
"The principal threat comes from Justin Rose and Jason Day, both of whom start three behind Noren. The former is bidding for his fourth win in seven events and has hit no worse than 70 in his last nine final rounds. If maintaining that run, he will be very close."



12:00 - January 28, 2018
Farmers Insurance Open R3 leaderboard and odds
-11 Alex Noren [4.6]
-10 Ryan Palmer [9.4]
-9 J.B. Holmes [14.5]
-9 Michael Kim [25.0]
-8 Jason Day [8.8]
-8 Justin Rose [9.2]
-8 Tony Finau [15.5]
-8 Gary Woodland [19.0]
-8 Luke List [29.0]
-8 Beau Hossler [30.0]
-8 C.T. Pan [44.0]
-7 Jon Rahm [13.5]
-7 Marc Leishman [29.0]
-7 Emiliano Grillo [55.0]
-7 Taylor Gooch [220.0]
-7 Lanto Griffin [250.0]
Entering the final round at Torrey Pines, the leaderboard is perfectly poised for an exciting finish. 24 players start within five of the lead, including a great mix of elite players, proven winners and promising youngsters. Sweden's Alex Noren leads by one and has a chance to take a big step forward in a fast-developing career with his first PGA title.
The market began to bunch up after the second hole, when Jon Rahm surprisingly gave back an opening birdie. Little went right for the Spaniard afterwards and a catastrophic double-bogey on the last has very much spoiled his chance of becoming world number one this week. Perhaps, as some shrewdies had predicted, the pressure of that target explains his lacklustre round.
Rahm is far from out of it from four shots back, so far as past course trends are concerned though. Only two of the last ten renewals were won by the final round leader - Tiger Woods on both occasions - and three started five or more behind. Brandt Snedeker won from six back in 2016 and seven back in 2012. Nick Watney won from five back in 2009.
Moreover, 12 months ago, Rahm started three back, before shooting 65 to win. His task is much harder this time due to the traffic in front and several world-class rivals. Nevertheless, this is the sort of achievement one would expect from a world number one - turning around a mid-tournament crisis to peak when it mattered most. Perhaps this moment, straight after the double-bogey, is the low point of Rahm's tournament.
Although Noren is a hugely likeable player, very much on the up, he makes no appeal at the odds given how difficult it is to front-run here and the quality of the chasing pack. His immediate challengers - Ryan Palmer and J.B. Holmes - may not have been obvious on recent form, but both have plenty of experience in contention at this level. Both make plenty of sense from a short-term trading perspective.
The principal threat comes from Justin Rose and Jason Day, both of whom start three behind Noren. The former is bidding for his fourth win in seven events and has hit no worse than 70 in his last nine final rounds. If maintaining that run, he will be very close.
Day has done the job here before, winning in 2015 and his last three final rounds at Torrey Pines were 70/68/66. The Aussie was Steve Rawlings' headline tip from the outset at [26.0] and, win or lose, he's correctly predicted Day's revival. There were signals last summer that he was slowly coming back to his best, and he's looked strong all week.
Another betting.betfair columnist with strong chances is Dave Tindall, whose three each-way bets off the tee are all still in the hunt for at least a place. Separated by a shot, Tony Finau and Rahm have a similar chance and Kyle Stanley could plausibly contend with a very low round.
Another elite contender worth noting is Marc Leishman, who starts alongside Rahm on -7, and there are several others who can't be ruled out. Gary Woodland for example is well up to winning at this level, although a best of 73 in six previous final rounds on this course doesn't bode well. I haven't totally given up on Find Me a 100 Winner pick J.J. Spaun from five back.
Regarding my in-play bets, obviously Rahm's slip was hugely disappointing and ruined the position. I'd hoped and expected him to be no more than [3.0] going into Sunday, thus enabling an easy cover. Nevertheless I haven't given up by any means and don't regret having a stand-alone win bet. Now I'm more hopeful than confident, so am setting a lay order at [3.0] with a view towards banking a profit should another chance come along.
I'm having two new trades - both back to lays. J.B. Holmes has bags of experience and a good course record. This is his first form for ages but Holmes has always been a streaky type. I think he can hang around in contention tonight and trade much shorter than [13.5].
Finally, I'm taking a chance on a player I've been raving about ever since he first emerged on the European Tour. Indeed, I will never forget a sickening near-miss from odds of [600.0] this very day four years ago in the Dubai Desert Classic. He had such little chance with a dozen holes to play that I didn't bother setting a lay target and went out for lunch. Emiliano Grillo duly traded odds-on before finishing second!
The Argentinian remains a tremendous prospect and, after a strangely disappointing 2017, is fancied to bounce back this year. He's got the game for tough major courses like Torrey Pines and is more than capable of getting into the mix from -7. The details of those trading plans are listed below and all of this week's in-play bets can be found in the 'Recommended bets' box.
Recommended bets
Back J.B. Holmes 4u @ [13.5]
Place order to lay 8u @ [5.0]
Back Emiliano Grillo 3u @ [55.0]
Place order to lay 10u @ [10.0]
Update on earlier position - only applies if already on
Place order to lay Jon Rahm 15u @ [3.0]

17:15 - January 27, 2018
As suggested earlier, I've had a couple of back-to-lays ahead of tomorrow's final round. The plan is to lay either Tyrrell Hatton or Dylan Frittelli back if either shortens to 20.0, thus yielding a minimum six unit profit on the combined trade.
New recommended bets
Back Tyrrell Hatton 3u @ 90.0
Back Dylan Frittelli 1u @ 240.0
Place order to lay both players 10u @ 20.0
14:00 - January 27, 2018
Dubai Desert Classic R3 leaderboard and odds
-20 Haotong Li [3.7]
-19 Rory McIlroy [2.06]
-17 Alexander Levy [11.5]
-17 Haydn Porteous [23.0]
-16 Andy Sullivan [32.0]
-15 David Horsey [110.0]
-14 Tyrrell Hatton [65.0]
-14 Branden Grace [70.0]
-14 Rafa Cabrera-Bello [140.0]
-14 Thorbjorn Olesen [200.0]
-14 Chris Paisley [200.0]
-14 Dylan Frittelli [200.0]
-14 Jeunghun Wang [220.0]
-14 David Lipsky [220.0]
'Moving Day' very much lived up to it's billing at The Emirates, with another remarkable spate of low scoring. It begun with Rory McIlroy completing a six under par for back-nine to secure the halfway lead. It ended with the Northern Irishman shooting another five under for the back-nine yet, incredibly, he's surrendered the lead to Haotong Li after the Chinese star hit 64. Among the 14 players within six of the lead going into Sunday, Branden Grace's 69 was the worst score.
When the coverage started in the early hours, I wasn't expecting much excitement. It looked for all the world that McIlroy would simply run away with it and he swiftly traded down to [1.5]. However the drama was soon to come, as he made a couple of mistakes and everybody else holed pretty much everything in sight. His odds peaked at [3.5] and, in truth, didn't make much appeal at that moment given the quality of opposition.
To fight back and record a 68 in those circumstances was impressive and he rightly enters the final round as a strong favourite at just above even money. Whether that represents a good value trade at those odds, however, is quite another matter.
Trends backers will note that seven of the last ten first round leaders went on to win this event and there's an argument to be made that Li is under-rated at [3.7]. His record in important final rounds is excellent. He shot 64 to win the 2016 China Open and 65 to finish runner-up in the Turkish Airlines Open later that year. He shot 63 at last year's Open to storm through the pack and finish third and his best recent result - fourth at the Nedbank in December - was the result of a closing 64.
If in-play trading is your game then I would recommend a bet on Li at [3.7]. It won't take much at all to get this laid back shorter as it will likely be a little harder to score tomorrow with slightly stronger winds forecast. That said, I think Rory will win. He's playing really well, sounds confident, and today's resilience was impressive. It would have been easy to be spooked by the momentum of everyone else around him, but McIlroy kept his head and utilised his experience.
What of the rest? I sincerely hope Steve Rawlings has been trading his pre-tournament positions during his weekend off because his tipping has been nothing short of sensational. His five bets included four of the current top-14 - Alex Levy, Haydn Porteous, Dylan Frittelli and Jeunghun Wang - at odds ranging from 60/1 about Levy (each-way) to 399/1 about Porteous. There have been numerous opportunities to green up as he would on any normal weekend - particularly on Levy who was matched down to [4.5].
Of my two bets earlier advised, Thorbjorn Olesen still has an outside squeak on -14. Winning from there will be extremely tough given the traffic in front, but securing a profit via hitting the lay target at [10.0] is not impossible. I expect a couple of these chasers to start very strongly and play a part. I'm going to think about some possible back-to-lay scenarios this afternoon and may update a little later.
***
Farmers Insurance Open R2 leaderboard and odds
-11 Ryan Palmer [9.0]
-10 Jon Rahm [2.82]
-9 Tony Finau [7.6]
-9 Luke List [17.5]
-8 Alex Noren [20.0]
-7 Jason Day [11.0]
-7 Michael Kim [90.0]
-7 Martin Flores [90.0]
-6 Phil Mickelson [50.0]
-6 Harris English [70.0]
-6 Hunter Mahan [120.0]
-6 Retief Goosen [220.0]
-6 Tom Lovelady [230.0]
A quick word about the Farmers Insurance Open. Jon Rahm was my sole bet yesterday and could barely have done more than shoot 66. He's now shortened to [2.82] but I am not planning to cover just yet.
Sure, there is plenty of class in the chasing pack but I wonder whether anyone can afford to give him a start in current mood. Rahm's long game was simply imperious last night and another 18 holes like that could almost settle this. The main dangers are Tony Finau on -9 and Jason Day on -7. Both were tipped on these pages pre-tournament by Dave Tindall and Steve respectively. I'll be back with a full preview of the final round tomorrow.
14:45 - January 26, 2018
Farmers Insurance Open R1 leaderboard and odds
-7 Tony Finau [7.8]
-6 Ryan Palmer [29.0]
-6 Ted Potter [60.0]
-4 Jon Rahm [5.5]
-4 Patrick Reed [28.0]
-4 Francesco Molinari [29.0]
-4 Peter Uihlein [50.0]
-4 Grayson Murray [60.0]
-4 Julian Suri [50.0]
-4 Hunter Mahan [80.0]
-4 Rory Sabbatini [170.0]
-4 Tom Lovelady [150.0]
-4 Sang Moon-Bae [100.0]
-4 Roberto Diaz [260.0]
Back in his heyday, Tiger Woods made the Farmers Insurance Open his own, winning this title on no fewer than seven occasions. If starting his return to competitive golf with realistic expectations - as opposed to the market move that saw him start this renewal at just [24.0] - then he should be reasonably happy with even par for his opening round.
Meanwhile, the man who could plausibly get closer to Tiger's achievements than anyone since is poised menacingly after day one. Jon Rahm won on last year's Torrey Pines debut and is bidding for his third win in four starts. At [5.5], he looks solid value to do so.
If it wasn't for these odds about Rahm, I wouldn't be playing at this stage because the first round evidence rather undermined a tried and tested strategy. Usually after day one at Torrey Pines, the best tactic is to back those who fared best at the South Course, where scoring is so much tougher than the North Course. Many a player has gone low on day one at the latter, only to fall apart on day two when switching course. The difference has sometimes been more than than four strokes previously.
However this time, the difference is just 0.31 strokes. Rahm played the tougher course yesterday, where -4 is always a good score. So too did the pair tied in second place plus on the same -4, Patrick Reed and one of my Find Me a 100 Winner picks Francesco Molinari. They're all well worth considering but I'd mostly rather wait until the weekend, when everybody is playing the same course.
Molinari - who needs to shorten to [15.0] in order to secure a profit for that column - is far from the only promising news for followers of our tips at betting.betfair.com. Dave Tindall is already in a great position and poised to add yet more profits having backed Rahm at 8/1 and first round leader Tony Finau at 33/1.
Considering Dave got 8/1 about Rahm pre-tournament, [5.5] with a great start on the tougher course in the bag looks a steal. Like Woods at his peak, the Spaniard is not easy to price. Torrey Pines is a place where the cream really rises to the top and I vividly recall regularly making a case for Tiget at less than 3/1 here. I definitely want him in the book for the weekend and may well not lay this bet back.
Recommended bet
Back Jon Rahm 10u @ [5.5]
**Check back later for my analysis of the Dubai Desert Classic - the bets for which are listed below***
18:00 - January 25, 2018

Absolutely perfect scoring conditions at the Emirates Course predictably yielded birdies galore on the opening day of the Dubai Desert Classic. Momentarily, we were even discussing a potential 59. Playing the course back to front, Jamie Donaldson needed to birdie his final two holes but could only manage a par and a bogey. Nonetheless, the Welshman still secured the first round lead on -10, with a typically classy pack in hot pursuit.
Dubai Desert Classic R1 leaderboard and odds
-10 Jamie Donaldson [20.0]
-9 David Horsey [38.0]
-9 Anthony Wall [65.0]
-8 Tyrrell Hatton [6.4]
-7 Rory McIlroy [3.9]
-7 Thomas Pieters [13.0]
-7 Alexander Bjork [90.0]
-7 Chris Paisley [40.0]
-7 Lasse Jensen [140.0]
Donaldson's start is fantastic news for the shrewdies who backed him pre-tournament at up to [620.0]. The former Ryder Cup winner may not have been obvious on recent form, but he has a decent record in the Gulf and the recent fate of first round leaders here bodes well - four of the last ten went on to win the title. While he isn't a selection at this stage, I wouldn't be laying back yet if already on those enormous odds. He's perfectly capable of hanging around in contention and trading a lot shorter than [20.0].
The reason Jamie is still available at such odds is that one man looms large over the betting. Rory McIlroy's 65 sent an ominous signal to the rest, returning to the scene of his first ever title, where's he also won in 2015 and has made seven consecutive top-tens. He was a red-hot favourite pre-tournament, following last week's promising season-opener, and is arguably a better value bet at [3.9] with that round in the bag than the earlier [6.2].
Again I certainly wouldn't be a layer given the course trends, but am happy to take him on. Rory hasn't won for over a year and has flattered to deceive on day one many times in the past. I like seeing a player at such short odds in contention, because it pushes everyone else out and generally means trading value about somebody else.
So who are the best bets right now? Tomorrow is forecast to be similarly calm so we can expect some more very low scores, offering a chance for players to come from way back. For all the great record of front-runners here, comebacks are possible. Tyrrell Hatton came from seven back after day one to finish third last year, while 2011 champion Alvaro Quiros came from eight back. Given that we can get enormous odds about some of these chasers, back to lay from off the pace might be the way to go.
Those on -5 are certainly still very much in the tournament. I toyed with backing Thorbjorn Olesen pre-tournament, on the basis of three previous top-eight finishes, and it's notable that the Dane has barely shortened despite matching his best ever first round here. For my money, this test is just about perfect for Olesen - generous fairways with a premium on the second shot and birdie accumulation. As the greens dry out, that should suit him better.
A good trading case for be made for at least a dozen alternatives, including at least three of Steve's quintet of picks - all of whom are within seven of the lead. Best of them are Haydn Porteous (now [100.0]), Alex Levy [55.0] and Dean Burmester [100.0] all on -6 or -5.
I like Burmester best of those, given his fine early Gulf record. Again, he was on my radar earlier but overlooked at barely bigger than these odds. Last season's debut efforts in Abu Dhabi and the DP World Tour Championship yielded highly promising top-seven finishes, so he clearly likes desert golf. The South African also ranks very well among these in arguably the two key stats for this event - fifth for driving distance and eighth for par-five performance over the past 12 months.
My plan is to try and lay at least the combined stake back in-running at some stage, although I may well change the lay orders later. One difference between Steve and myself is that I prefer to re-assess in between rounds, rather than make a live decision in-running. It's simply creates too much of a headache! So for now as listed below, I'm placing an order on both to lay at [10.0] but, if neither gets matched during round two, I may amend the plan.

Follow Paul on Twitter @paulmotty
Recommended bets
Farmers Insurance Open
Back J.B. Holmes 4u @ [13.5]
Place order to lay 8u @ [5.0]
Back Emiliano Grillo 3u @ [55.0]
Place order to lay 10u @ [10.0]
Back Jon Rahm 10u @ [5.5] (Advised earlier)
Place order to lay 15u @ [3.0]
Dubai Desert Classic
Back Tyrrell Hatton 3u @ 90.0
Back Dylan Frittelli 1u @ 240.0
Place order to lay both players 10u @ 20.0
Back Thorbjorn Olesen 3u @ [60.0]
Back Dean Burmester 2u @ [100.0]
Place order to lay both players 10u @ [10.0]