The Punter's De-Brief: Spieth and Stone kick off the year in style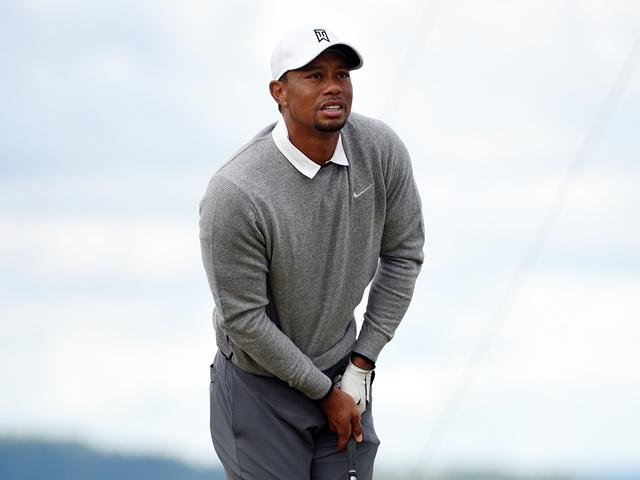 Is Jordan going to be better than Tiger Woods?
Steve looks back on the first events of 2016, where two 22-year-olds took the spoils. Read his customary weekly assessment of the week's golf action here...
"Up until yesterday, Woods was the only man to win seven PGA Tour events by the age of 22 but he's not anymore and given Jordan isn't 23 until July 23, I suspect that's the first of Tiger's records to go."
Brandon Stone, who began the week as a 60.059/1 shot, won a weather-interrupted BMW South Africa Open by a comfortable two strokes over Dan Geraghty's fabulous 250/1 each-way selection, Christiaan Bezuibenhout, but victory for the 22-year-old had looked most unlikely with seven holes to play, despite the fact that he'd been matched at just 1.152/13 after only four holes of round four.
After lightening had stopped play for the third day in-a-row on Saturday, the field returned to Glendower early on Sunday morning to finish off the third round and play out the fourth and final round. Stone was trading at a shade of odds-on after 54-holes, when he led by a couple of strokes, and by the time he'd played four holes of round four he looked in complete control. Birdies at the second and fourth saw him build a five-stroke lead but just as he looked unbeatable, his game fell apart.
Stone bogeyed the fifth, sixth and seventh before he then caught a break on the par five eighth and made birdie. His drive there was woeful, but he was able to play out of the trees before making a birdie four but bogeys followed on the next three holes and his chance looked gone. It helped that nobody really seized the initiative at that point but it was impossible not to be impressed with the way he arrested the slippery slide and went on to win his first European Tour event. Having looked all at sea, and having drifted right out to almost a double-figure price, he birdied the 12th, 13th, 15th and 16th holes to win with ease. It's very rare that you see anyone turnaround such a slide, let alone a 22-year-old looking to win his national title and his first European Tour event. I was very impressed with young Stone and the same can be said of Jordan Spieth.
The world number one took control of the Hyundai Tournament of Champions as early as midway through the second round and he never looked like relinquishing his stranglehold. He eventually went on reach 30-under-par and to beat Patrick Reed by fully eight strokes and Rory McIlroy and Jason Day et al are going to have to produce stratospheric golf in 2016 if they're going to nudge Jordan off his lofty perch.

My Bets
As detailed in the In-Play Blog, I went after pre-event favourite, Branden Grace at odds-on on Friday and from there I'd have done well to mess up the South African Open. I tried my best though!
I layed Stone at 1.9110/11 before the final round and I layed him again at just 1.211/5 but I really thought he'd blown it and I didn't back him back at a big price. I did lay Daniel Brooks at around evens though (he traded as short as 1.8810/11 and I did finish the event nicely in front so I can't complain.
Whenever I look back at an event I've traded fairly heavily, I always feel there are things I could have done differently and I've mild regrets about the HTOC too.
Having backed Spieth and Patrick Reed after the first round, I never really had anything to worry about in Hawaii, so it's been a great start to the year but not backing Reed in the Without Spieth market yesterday at around 6/4 turned out to be a mistake.
Brooks Koepka had shot a ten-under-par 63 on Saturday, to edge one stroke ahead of Reed with a round to go, but it looked a straightforward match between the two for second place and it's never easy to back up a low round. I thought the price looked good about Reed and I was just too cautious, knowing I was guaranteed a good week already, but as always, hindsight's a wonderful thing.

What Have We Learned For Next Year?
I shall adopt the same strategies again at both events next year - taking it easy before the off, but getting stuck in in-running.
The South African Open proved to be a huge deal for a big name again, with Grace this time trading at odds-on before blowing it, after Charl Schwartzel had done the same thing in the two previous renewals, and regardless of where the tournament is played, at least one player trading at odds-on and losing looks a highly likely scenario in 2017 too.
If we return to Glendower, we may not know what to expect. The rough was brutal last year but scoring wasn't much better this time around. The greens ran fast in spite of how much rain fell and this tree-lined venue is a great test.
Up with the pace is clearly where you need to be at Kapalua and waiting to see how the land lies after round one makes perfect sense. Reed and Spieth sat first and second after round one and if Koepka hadn't shot that sensational 63 on Saturday, the pair would have been first and second throughout.
All week long, Spieth and Reed's short games were terrific. With four par fives and a couple of short par fours, getting up-and-down for birdies form just off the large greens is vital and few (if anyone) have better scrambling skills than Spieth and Reed. They end the week ranking third and first for Scrambling and as is always the case at Kapalua, that will be the key stat to concentrate on in 2017.

Is Jordan going to be better than Tiger?
Watching Spieth ease away from his competitors this week was very reminiscent of a Tiger Woods victory when he was in his pomp.
Up until yesterday, Woods was the only man to win seven PGA Tour events by the age of 22 but he's not anymore and given Jordan isn't 23 until July 23, I suspect that's the first of Tiger's records to go.
It's incredible to think that we can even contemplate someone being better than Woods but Spieth has everything. Apart from a possible slight lack of length off the tee, Spieth's game is immaculate throughout and the only thing that could stop the two-time Major winner is the quality of opposition he has to encounter each week, which is arguably stronger than that encountered by Woods throughout his career.
Jordan's 2015 was incredible but on the evidence so far, 2016 could be even better and with Rory, Day, Fowler and Reed etc., all clearly having to step up again, we should be in for some fun this year.
I'll be back later today with a preview of the Sony Open on the PGA Tour and I'll be back tomorrow with previews for both the Joburg Open on the European Tour and the EurAsia Cup.

*You can follow me on Twitter @SteveThePunter
Discover the latest articles