BMW Championship: Rory ready to go in again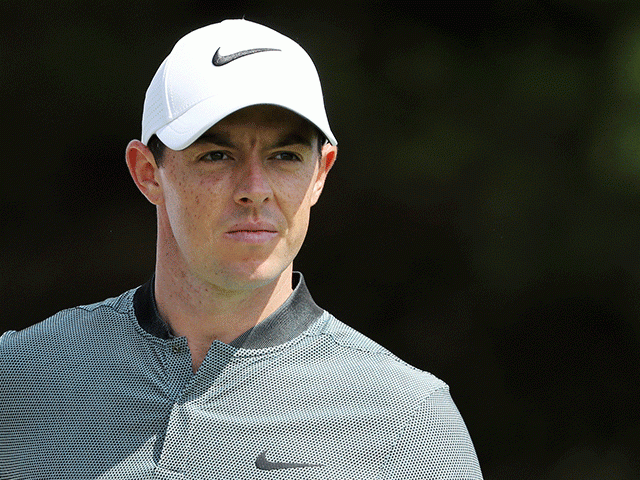 Rory McIlroy – a strong favourite to double up at Crooked Stick again
We're off to Crooked Stick for the third leg of the FedEx Cup Playoff Series so what does our man think it will take to win in Indiana this week? Read Steve's in-depth preview here to find out...
"Rory McIlroy has been all the rage for this since he won the Deutsche Bank Championship yesterday and I'm not at all surprised. McIlroy is developing a habit of winning at the same venues so the fact that he's attempting to match his achievement of 2012 and follow up here at Crooked Stick hasn't escaped anyone."
Tournament History
The BMW Championship replaced the Western Open on the schedule when the FedEx Cup Playoff Series began in 2007. The Western Open dated all the way back to 1899 and only the Open Championship and US Open date back further.
The BMW Championship is the third of the four FedEx Cup Playoff Series events - restricted to the top-70 in the standings but Henrik Stenson sits the event out with a knee injury so only 69 will line up on Thursday. The top-30 after this week will go on to compete in the Tour Championship at East Lake in a fortnight's time.
Venue
Crooked Stick Golf Club, Carmel, Indiana
Course Details
Par 72, 7,516 yards
Stroke index in 2012 - 70.54
Built as long ago as 1964, Crooked Stick is one of Pete Dye's first creations. Constructed on a former cornfield near Dye's hometown of Indianapolis, the course ws inspired by a trip to Scotland. It features sand and grass pot bunkers, strip bunkers, mounds and Dye's signature railroad ties.
It's a long course with generous fairways and small greens that ran at 12 on the stimpmeter when it was used for this event in 2012. Rory McIlroy took the title that year with a 20-under-par total.
Crooked Stick also hosted the 1991 USPGA Championship, won by huge outsider John Daly.
TV Coverage
Live on Sky all four days, starting on Thursday.
Last Five Winners
2015 - Jason Day -22
2014 - Billy Horschel -14
2013 - Zach Johnson -16
2012 - Rory McIlroy -20
2011 - Justin Rose -13
What Will it Take to Win The BMW Championship?
There's no getting away from the obvious - Crooked Stick is a very long track and hitting it a long way off the tee is extremely advantageous. John Daly, who won here in 1991, is famous for bombing it miles off the tee and back in 2012, six of the first seven home ranked inside the top-15 for Driving Distance. And the odd man out was Tiger Woods - a big hitter who clearly reined it in that week for some reason.
Par 5 Scoring was key in 2012, with six of the top-eight ranking inside the top-9 for that stat. The two exceptions ranked tied 14th and just to emphasize the importance of scoring on the long holes further, of the 1,165 birdies made in 2012, 498 of them (43%) were made on the four par fives. Unsurprisingly, they were the easiest holes on the course throughout the week.
It's fairly simplistic but Driving Distance and Par 5 Scoring are the two stats to analyse this week.
Is There an Angle In?
There was a hefty disparity in scores between 1991 and 2012 and that was mainly down to the weather. Rain fell in the lead up to the 2012 BMW Championship and again during, resulting in target golf for big hitters. In 1991, John Daly won with a 12-under-par total and in 2012 Rory reached 20-under. As an indication of how much easier it was in 2012, 63% of the rounds shot were under-par and in 1991 only 26% were below par.
The course would have been set up harder for a major but even so, that was still quite a difference in conditions and we can expect much the same as in 2012 this time around. Rain has again been falling in the lead up and it's again forecasted to falling during the event - on Friday and Saturday. With no run on the fairways after day one, it's going to play even longer than the yardage suggests.
In the nine previous FedEx Cup Playoff Series' on six occasions someone has one two of the four events. Tiger Woods and Vijay Singh went back-to-back in 2007 and 2008 and Rory McIlroy followed victory at the Deutsche Bank Championship in 2012 with a win here at Crooked Stick. Henrik Stenson won the DBC and the Tour Championship in 2013, Billy Horschel won back-to-back in 2014, winning this event and the Tour Championship and last year, Jason Day won this title, two weeks after winning The Barclays.
Is There an Identikit Winner?
Camilo Villegas in 2009, Justin Rose in 2011, Zach Johnson in 2013 and Horschel two years ago, all went off at odds of around 70.069/1 but we've never seen a triple-priced winner and the likes of Day last year, Rory in 2012, Tiger Woods (twice) and Dustin Johnson in 2010, were all well-fancied before the off. There are a plethora of great players at huge odds in what is a small field but history suggests we should be concentrating on those at a double-figure price or below.
In-Play Tactics
With the exception of the par five 15th hole, which played the easiest on the course in 2012, averaging just 4.41, the finish to Crooked Stick is a stiff one. The par four 14th yielded just 24 birdies all week in 2012, ranked the hardest hole, and averaged 4.28 and the last three holes ranked the third, fourth and seventh hardest for the week. They played particularly hard on the Sunday, ranking the second, first and fourth hardest and combined they averaged more than a stroke over-par so that needs to be taken into account if you're planning to bet in-running.
There's every chance of picking up a stroke on the par five 15th but giving it back and more on 16, 17 and 18 is a distinct possibility. The 17th is a par three in excess of 200 yards and the par four 16th and 18th holes both feature a pond to the right of the green.
Market Leaders
Rory McIlroy has been all the rage for this since he won the Deutsche Bank Championship yesterday and I'm not at all surprised. As highlighted in yesterday's De-brief, McIlroy is developing a habit of winning at the same venues so the fact that he's attempting to match his achievement of 2012 and follow up here at Crooked Stick hasn't escaped anyone.
Rory also has a habit of doing his winning in bunches. In addition to taking the Deutsche Bank and this in 2012 he won his second Wells Fargo Championship title two weeks after winning the World Match Play last year. He won three in-a-row in 2014, before putting up a stretch of figures reading 2-2-2-15-2-1 at the end of 2014 and the beginning of 2015, in 2012 he constructed a run that read 5-1-24-1-1-10-2-3-MC-1. A year earlier, after a quiet spell that followed his first major success at the US Open, he began a dazzling nine-month run which saw him finish outside the top-five just twice. He finished only 11th at the Dubai World Championship, and after a great start, he flopped at Augusta, finishing down the field in 40th. When Rory gets hot he tends to stay hot.
Nobody hit it further than him last week and nobody putted better and if he holds his form he's going to be very hard to beat.
Defending champ, Jason Day, has never been the most accurate of drivers and there's an argument to be made that Driving Accuracy won't really matter much here but he's been awful off the tee of late and that's enough to put me off at the prices.
In his last five starts he's ranked 78th, 79th, 72nd, 79th and 69th for DA. It definitely cost him victory at the Barclays and I think it started to get to him last week when he could only finish 15th. I can see him performing better this week, especially if the course softens up markedly but he's not for me and neither is the third favourite, Dustin Johnson. The US Open winner has the right attributes to revel at Crooked Stick and he finished sixth here behind Rory four years ago but he hasn't been himself since his Oakmont success and he was dire in round three last week.
Matched at just 3.1511/5 before he played his final hole in round two, DJ looked sure to go into the final two rounds right in the thick of it but he made a complete mess of the par five 18th hole and played as though something were amiss in round three - limping round in 75 strokes. He rallied yesterday with a final round 66 to finish eighth and if you can forgive Sunday's misdemeanour he has to have a chance at a venue sure to suit but he's been too inconsistent for my liking and I'm happy to leave him out.
Selections
Whether I'd dive in now at just 6.411/2 or not is debatable but I backed Rory at 8.07/1 yesterday and I'm more than happy with that. He was 15/2 with the Sportsbook briefly but that didn't last long and they now go 11/2, which is still the industry-wide best available.
In addition to Rory, I've backed Patrick Reed again, who didn't disgrace last week in Boston. He's not monstrously long off the tee but he ranks 15th for Par 5 Scoring on the PGA Tour over the last three months and I do like that angle in of FedEx Cup Series winners doubling up. Reed is attempting emulate Day and win this event a fortnight after winning The Barclays and after his very respectable fifth yesterday, I thought he was worth chancing at 25.024/1.
I fancy the big hitters to enjoy a huge advantage this week and I was sorely tempted with the out-of-form Bubba Watson but instead I've gone for the frustrating Gary Woodland. The 32-year-old big-hitting Kansan has been in quite brilliant form of late and he would have finished much better than 15th in Boston yesterday but for a very poor third round. That came hot on the heels of a fourth at The Barclays and he's also recently finished fourth at the Memorial and second at the Barracuda so he's been knocking on the door.
His talent deserves more than the meagre two wins he's totalled to date so he's not the most prolific but if he's going to get a third title soon, this looks like the venue.

Selections:
Rory McIlroy @ 8.07/1
Patrick Reed @ 25.024/1
Gary Woodland @ 70.069/1

I'll be back on Friday with the In-Play blog but in the meantime, here's my preview for this week's European Tour event in the Netherlands - the KLM Open.

*You can follow me on Twitter @SteveThePunter