The Punter's Debrief: Soderberg produces a shock after incredibly volatile weekend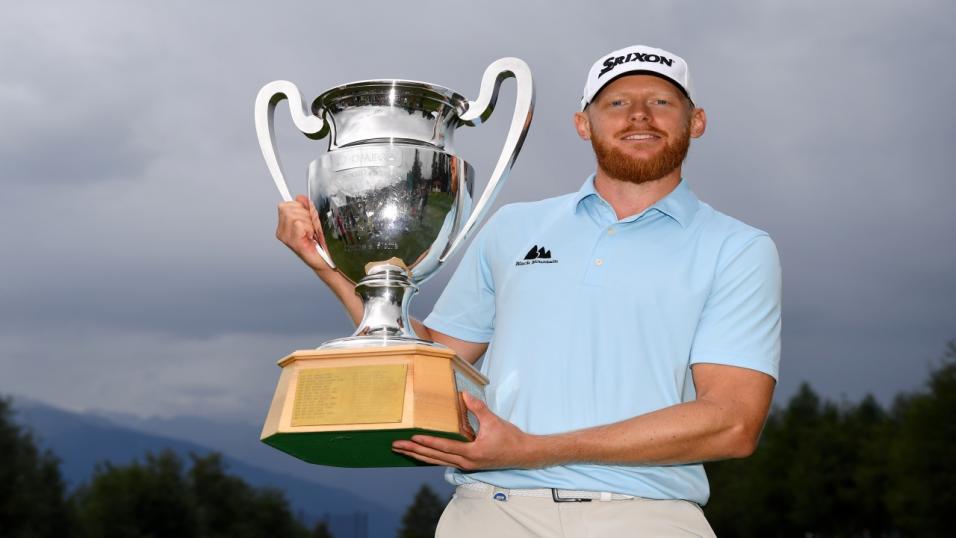 Sebastian Soderberg was winning for the first time at this level
Paul Krishnamurty looks back on a profitable weekend and discusses how to create in-play systems to capitalise on similarly dramatic events...
"The back-nine around this unique course always offers potential for a turnaround"
After one of the most exciting finishes seen in many a year on any tour, Sebastian Soderberg landed his maiden European Tour title at Crans-sur-Sierre. The 28 year-old prevailed after a five-way play-off and having traded at the maximum [1000.0] odds in-running.
Bunch finish produces shock winner
The back-nine around this unique course always offers potential for a turnaround and had already produced plenty of drama earlier in the week. Yesterday's finish was something special and very hard to keep track on.
Soderberg had traded [1.3] during regulation, only to bogey 17 and let the others in. Rory McIlroy shot five under for his last seven holes to join the play-off, having traded above [200.0], while Lorenzo Gagli and Andres Romero also both found a way back from oblivion.
My Bets
From a smaller than usual outlay, starting the in-play book on Saturday, I made five units profit. That was secure very early in the final round as Wade Ormsby hit the [2.5] lay target. Romero nearly made it fifteen but fell just short at [2.82].
Considering this wasn't a big event for me - it was my birthday weekend and chance for some relaxation before more cricketing and political craziness in the days ahead - I will certainly take that. However, without wishing to aftertime, that was a golden opportunity for trading!
Crans drama rewards favourite layers
Often when I've stood in for Steve Rawlings for previous holidays, the in-play betting plan has involved a 'lay book'. This summer I avoided that because of the awful trends at the FedEx Cup and the last two Euro Tour events. That reluctance paid off as all four events were dire for trading purposes.
Employing it at Crans would have yielded a massive profit. So let us consider some hypothetical scenarios - a plan to utilise in future.
Ideas for future in-play lay books
My plans generally involve setting a maximum of three lay targets, one of which must be odds-on. The first targets become lower as the tournament progresses. A Crans plan might have looked something like this.
Day 1: Lay anyone who hits [5.0] for 2 units. For the second target, 3 units at [3.0]. Finally, 7 units at [1.4].
Day 2: Change first target to 2.5 units at [4.0] and the second to 4 units at [2.5].
Days 3/4: Change first target to 3 units at [3.0] and the second to 5 units at [2.0].
Here's how that would have panned out.
Day 1: Lay McIlroy 2u @ [5.0]
Day 2: Lay Fleetwood 2.5u @ [4.0]. Lay McIlroy 4u @ [2.5]
Day 3: Lay McIlroy 7u @ [1.4]
Day 4: Lay Ormsby, Romero, Soderberg, Gagli and Samooja - all 3 units @ [3.0]
Lay Soderberg 5 units @ [2.0] and 7 units @ [1.4].
The upshot would have been 13.7 units profit. Good but potentially much, much better with a little luck over the finish. Heading into the play-off, Romero, Gagli and Samooja all yielded 33.5 units profit, with two lay orders unmatched. Fleetwood traded at [2.04], thus missing the target by the tiniest of margins.
By all means, experiment with different targets. I've been back and forth with this stuff over many years. Others have made the convincing case that the targets are too low. If, for example, the second target had stayed at [2.5] it would have caught Samooja and Fleetwood.
Be sure to check past in-play trends
The key is identifying the right tournaments. Some have a long history of turnarounds and finishing drama - The Travelers Championship is perfect, or a good catch-up course like Copperhead, home to the Valspar.
Crans isn't a catch-up track but, as Steve explained pre-tournament, the back-nine is made for swings. Always check out his detailed analysis of these in-play trends before trading.
That's the end of my summer series. Steve will be back tomorrow tomorrow to preview the Porsche European Open.

*You can follow me on Twitter @paulmotty