The Open 2017: Dave Tindall rates the top 10 for current, tournament, majors and long-term form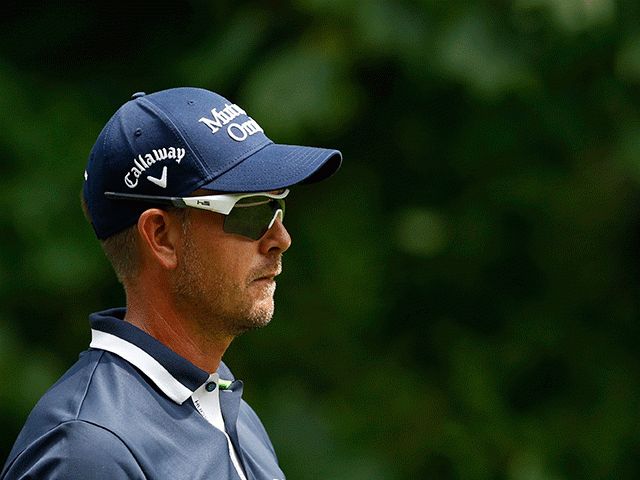 Henrik Stenson can put in a big title defence
Dave Tindall arms you with the stats that matter for a punt on the leading players in the Top 5 and Top 10 Finish markets ahead of the Open Championship at Royal Birkdale...

"His four top 10s in this event were actually all top threes so when he's on, he's really on."
Jordan Spieth

"I like the golf course, it's very cool. It's a very tough but fair test, one that's demanding off the tee. And if you get that part done, into the greens and on the greens, you can play kind of to the centre of them and putt to the corners. The greens aren't crazy. There's only a couple that have any kind of ridges to them. So it's about controlling your ball off the tee in these crosswinds to give yourself the opportunity to hit the centre of the green." Spieth is 121st in Driving Accuracy this season so that part of his game must be a concern here even if he the rest of the course should suit. Also note that after a run of 1-1-4-2-2 at this level, Spieth hasn't had a top 10 in the last five majors so the golden child has taken a couple of steps back. That said, he comes in off a victory at The Travelers Championship and was a winner on the coast at Pebble Bach in February.

Last four events: 1-35-13-2
Open record: 30-4-36-44
Last 10 majors: 35-11-13-30-37-2-2-4-1-1
Last 50 starts - Win: 16%, Top 5: 36%, Top 10: 50%

Dustin Johnson

The hot favourite for the Masters, DJ is now pretty friendless in the market heading to Royal Birkdale after not teeing it up since a missed cut in the US Open. "Since I got hurt at Augusta (fell down stairs), my game hasn't been nearly as good as it was. I'm trying to get back to that point. It's definitely a lot harder." He's also fuelling the idea that this course isn't the ideal fit. "There's nowhere to go. I can carry these bunkers, but on a couple of holes, there's a cross bunker, and if I fly the bunkers it will go into the cross bunker. So I'm laying up short of them. It's definitely a second-shot golf course." With his big hitting compromised (he expects to pull about four drivers per round), DJ will have to reign it in and you feel he might have to be ultra-sharp in every other part of his game to succeed here. It appears he is not so he appears a legitimate 'lay' in the top 5/10 markets.

Last four events: MC-MC-13-12
Open record: 9-49-12-32-9-2-14-MC
Last 10 majors: MC-MC-9-1-4-7-49-2-6-12
Last 50 starts - Win: 12%, Top 5: 38%, Top 10: 58%
Rickie Fowler

Like five of the last six Open winners, Fowler played in last week's Scottish Open and he did well there too, posting T9 to rack up his third straight top 10. Speaking afterwards, he said: "The wind tends to be a bit heavier over here, so just getting used to that again, getting the shots in the conditions over here. So I'm really looking forward to next week. Feel like I've got a lot of good stuff done here." Sixth in Driving Accuracy in Scotland (35th for DA on the PGA Tour this season) bodes well given the need to drive straight and avoid the bunkers and Fowler was also in the top 10 for GIR and Scrambling at Dundonald. He's been a leaderboard presence in both 2017 majors and there seems no reason to think that won't be the case at Royal Birkdale. "This golf course is all you want," Fowler told Golfchannel in practice and his repeated comments that "I love playing in wind" are comforting for backers given the forecast.

Last four events: 9-3-5-MC
Open record: 46-30-2-MC-31-5-14
Last 10 majors: 5-11-33-46-MC-MC-30-30-MC-12
Last 50 starts - Win: 8%, Top 5: 28%, Top 10: 44%
John Rahm

Rahm mentioned in his Tuesday press conference that Padraig Harrington won the 2008 Open at Royal Birkdale with +3 so he's fully aware that it'll be a different test to the one he had when winning the Irish Open at Portstewart in -24. But.... "Nonetheless, it gives me a lot of confidence. I interpreted the wind properly. I'm hitting it properly to have my ball perform in the wind. So obviously I take a lot of positives from that week that I'm going to be able to apply this week. In Ireland my iron play was superb. I haven't hit the ball that good in a long time. And on top of that I was able to roll the ball in a good line and read the breaks properly." If he can keep it in play (129th in Driving Accuracy on the PGA Tour suggests that will be his biggest obstacle), Rahm has the skills and belief to thrown down a huge challenge. On the other hand, if he starts to lose the battle, as he did at Erin Hills, a missed cut isn't out of the equation.

Last four events: 1-10-MC-MC
Open record: 59
Last 10 majors: MC-27-59-23
Last 50 starts - Win: 6.7%, Top 5: 33.3%, Top 10: 43.3%
Sergio Garcia

"I think Birkdale, it's a great golf course. I think it's probably one of the toughest, other than Carnoustie and maybe Muirfield, one of the toughest Open venues we play. It is a golf course that I like. But we'll see how it plays throughout the week," says Sergio. Garcia was T29 there in 1998 when still an amateur and, although having to settle for T51 in 2008, he was T15 after three rounds that year. Sergio came home in 44 on the back nine on Sunday as if the memories of his agonising play-off loss the previous year were swirling in his head. As for his love of The Open (10 top 10s in the event), "I get so pumped up with the crowds and the kind of golf we have to play here, it obviously helps out." Of course, this is his first Open as a major winner and the change in his outlook can't be stressed enough. A big challenge looks likely from one of the game's finest links exponents.

Last four events: 2-21-12-20
Open record: 5-6-2-21-MC-9-14-38-51-2-5-5-MC-10-8-9-36-MC-29-MC
Last 10 majors: 21-1-MC-5-5-34-54-6-18-17
Last 50 starts - Win: 8%, Top 5: 24%, Top 10: 34%
Rory McIlroy

"I feel like my game is not far away. I feel like over the next few days I can get a bit of work in and be ready to go on Thursday," said Rory after missing the cut in the Scottish Open and heading to Royal Birkdale early. But injury continues to plague him and, honest as ever, McIlroy gave this answer when asked if he'd had enough competitive rounds to take into The Open: "No. With the injury I've missed a lot of events. It's tough. Injuries, you can't really mess with them, and you can't come back too early. I missed a lot of play because of that. I've sort of been playing catch-up all year. So no, I haven't played enough rounds. I would have loved to have played more rounds going into, not just The Open, but the rest of the year. But I'm sort of trying to learn as I go along." A windy par 70 as tough as Royal Birkdale will surely expose the current flaws so, with nothing better than T17 in his last five starts in 2017, he's another for the 'lay' pile it would seem.

Last four events: MC-MC-17-MC
Open record: 5-1-MC-60-25-3-47-42
Last 10 majors: MC-7-MC-5-MC-10-17-9-4-1
Last 50 starts - Win: 12%, Top 5: 36%, Top 10: 54%
Justin Rose

"I don't want to say that if I don't win this it's going to be a huge sort of hole in my career, but it was the one tournament that even before I finished fourth here as an amateur, I got to final qualifying at the age of 14 and created a bit of a story then. And to win it would kind of close the book in a way on my Open Championship story." Rose still hasn't beaten the fourth place he took on this very course when a 17-year-old amateur but he was in the top six at St. Andrews two years ago and looks to be peaking again after his near-miss at the Masters when beaten by Sergio in a play-off. "Hopefully a couple of weeks ago in Ireland was the start of things turning around," said Rose of his tied fourth at Portstewart. "There were a lot of aspects of my game that I was really, really pleased about."

Last four events: 4-MC-12-65
Open record: 22-6-23-MC-MC-44-MC-13-70-12-MC-22-30-MC-4
Last 10 majors: MC-2-22-22-MC-10-4-6-27-2
Last 50 starts - Win: 4%, Top 5: 26%, Top 10: 38%
Hideki Matsuyama

The runner-up in the US Open and also, surprisingly to some if you've taken your eye off the world rankings, the current No.2. Although, with Dustin Johnson struggling, 1976 Birkdale winner Johnny Miller thinks Matsuyama is top of the pile. "Hideki, I think he's the best player right now," said the American recently. "Tournament in and tournament out his bad shots are really good, which is what you need at Birkdale. And I think that he's ready to win." Matsuyama gave himself some links practice with T14 in Ireland two weeks ago. "This is really the first time I've come over to Europe early prior to The Open Championship. Playing here is going to be a great preparation," he said at Portstewart. Having finished T6 on his Open debut at Muirfield, Matsuyama knows he has what it takes to thrive in this form of golf.

Last four events: 14-2-45-22
Open record: MC-18-39-6
Last 10 majors: 2-11-4-MC-MC-7-37-18-18-5
Last 50 starts - Win: 10%, Top 5: 26%, Top 10: 36%
Tommy Fleetwood

I'd have given you massive odds at the start of the year that Tommy Fleetwood would be in the top 10 in the betting for a major and thus appear in one of these previews. And yet here he is thanks to a golden 2017 which has produced wins in strong fields in Abu Dhabi and France and a top four in last month's US Open. There's also the little matter of his strong local connections. Fleetwood grew up within walking distance of the course and his dad still takes the dog for a stroll there. It's worth pointing out that he hasn't actually played it that much. "I've played it a few times. You might get on once a year and have a game," he said in Monday's press conference. As for being the local lad trying to make good, "I think this week it's going to be an experience for me I'll never forget. It's very rare that you get a tournament this close to home. It's a massive privilege to be playing at a tournament so close to home, and it being the British Open. Yeah, it's going to be a great week for me no matter what. I don't feel extra pressure from it."

Last four events: 10-1-6-4
Open record: MC-MC-MC
Last 10 majors: 4-MC-MC-MC-MC-27-MC-MC
Last 50 starts - Win: 4%, Top 5: 14%, Top 10: 28%
Henrik Stenson

The Open champion and seven of his eight top fives at this level have come in the final two majors of the year. One of them was at Royal Birkdale when T3 in 2008 and the course hasn't changed. "It's a good track. It's one of my favourite tracks," he said on Tuesday. "I think you have to position yourself well off the tee. You don't need to take silly risks into the greens. I think if you kind of go up and down the centerline, given where the pin is, you're going to give yourself decent looks for birdies. So I'm not looking to be overly aggressive, either off the tee or into the greens this week. That's the same game plan I had last time we were here." Stenson didn't have his best stuff at the Scottish Open last week but he closed with a 68 for T26 and his best Open results have come when he's warmed up on the links in Scotland. He may also have noted that Padraig Harrington came to Royal Birkdale as the defending champion in 2008 and retained the Claret Jug.

Last four events: 26-13-3-8
Open record: 1-40-39-2-68-3-13-3-MC-48-34-MC
Last 10 majors: MC-MC-7-1-WD-24-25-40-27-19
Last 50 starts - Win: 4%, Top 5: 32%, Top 10: 50%
Conclusion

I'm going to show my confidence in Sergio Garcia by making him a Top 5 bet at 6.25/1 rather than take the safer Top 10 option at 3.02/1.

I'm not convinced by some of the market leaders so the path is clearer than it might have been for the Spaniard, who simply adores playing in this event and now has the added glow of being a major champion.

I'll also make the same aggressive play with Henrik Stenson.

His four top 10s in this event were actually all top threes so when he's on, he's really on.

He'll be able to knock it around with his 3-wood again or take irons off the tee and that worked to great effect last year and also at this venue in 2008 when he was T3.

Stenson admits he's not playing as consistently well as he was but that was the case last year and, with all the feelings flooding back, I'll back him for Top 5 at 9.08/1.

Rickie Fowler looks a little too short in the betting so I'll round off with a Top 10 punt on Hideki Matsuyama at 3.55/2.

If that lands and the Garcia/Stenson punts don't, we still make a profit on the week. And there's every chance it will as Matsuyama is, quite simply, very good at this level.

The Japanese star has already banked six top 10s in the majors since the start of 2013 and in the two this year he's been T11 and T2.

He's not the World No.2 for nothing and he should enjoy the test of Royal Birkdale.

Recommended Bets
Back Sergio Garcia for Top 5 @ 6.25/1
Back Henrik Stenson for Top 5 @ 9.08/1
Back Hideki Matsuyama for Top 10 @ 3.55/2
Dave's 2017 Top 5/10 P/L (based on £10 per selection)
Staked: £140
Returned: £103
P/L: -£37
Discover the latest articles