Open Championship 2019 Top 5 and Top 10 Tips: Stenson and Thomas to shine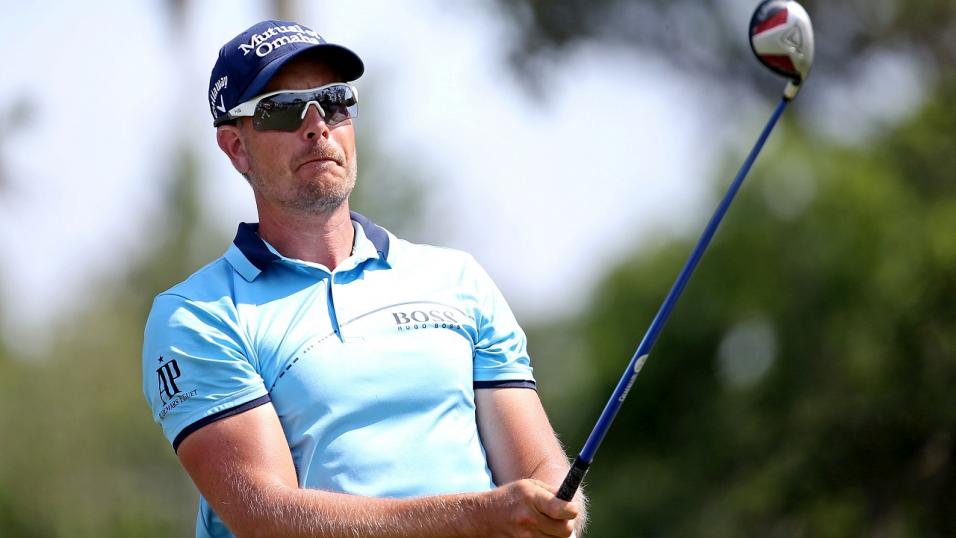 Sweden's Henrik Stenson can have a big week
Dave Tindall arms you with the stats for a punt on the Top 5 and Top 10 Finish markets at The Open...
"He comes to Royal Portrush displaying his best form of the season, ranking 1st, 1st and 2nd in Driving Accuracy over his last three starts."
Rory McIlroy - Local hero under pressure
Rory has been a top 5 punter's friend in the last four Opens he's played, winning at Royal Liverpool and, after missing 2015 through injury, working his way into the top five at Troon, Birkdale and Carnoustie. He's faced bad weather at times too. "Being from here and with my memories of the course (he famously shot 61 at Portrush as a 16-year-old) it would probably mean a little bit more," he told the BBC. "I want to enjoy it and give these crowds something to cheer for. I don't get that emotional in golf. I can separate the emotion from it and the logic but if it were happen it would take a lot for me to not to burst out crying." Yes, this is no normal week for McIlroy and the pressure will be intense. But his play this year suggests he has to challenge and there must be a strong chance he continues his top 5 streak, even if the win eludes him.
Last four events: 34-9-1-MC
Course form: 10
Open form: 2-4-5-DNP-1-MC-60-25-3-47
Last 50 starts - Win: 6%, Top 5: 32%, Top 10: 48%
Brooks Koepka - major king has caddie boost
Winner of four of the last nine majors and runner-up in two others this year. And yet, Koepka has yet to post a top 5 in an Open even though he has two top 10s in his last three. "I enjoy links golf. Every time I'm over a golf ball I see about 20 different shots you could play. To me it makes it interesting. It makes it fun." And on having Royal Portrush local Rickie Elliott on on his bag? "Every hole I just step up on, you tell me what to do, you've played it more than anybody. So just let him figure it out. He knows his spots to miss it. The spots to come in from, with different hole locations and different winds. Definitely have a little bit more confidence having him on the bag this week, knowing this golf course so well." Not that he needs help in majors but the extra input from Elliott could lead to his best Open yet.
Last four events: 65-57-2-50
Course form: N/A
Open form: 39-6-DNP-10-67-MC
Last 50 starts - Win: 12%, Top 5: 26%, Top 10: 36%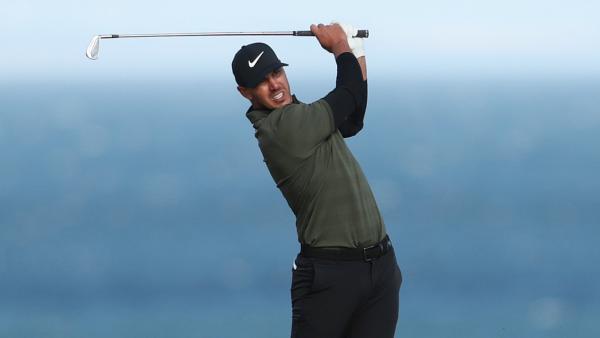 Jon Rahm - Spaniard looking for more magic in Ireland
Rahm took a while to come to the boil in the majors but he's now bubbling away nicely having finished T9 at the US Masters and T3 in the US Open this season. That added to previous top fours at Augusta and the USPGA. The one thing we haven't seen is a big performance in this event but an Open in Ireland looks to give him the ideal opportunity. "Every time I play the Open I didn't come in in good form, technically my swing just wasn't there," said Rahm, who won the first of his two Irish Open titles at nearby Portstewart. "And definitely the Open is the trickiest one (of the majors). I've been able to play good in Ireland, I have not been able to play good in Scotland or England. Maybe it's just the country, maybe it's the course, who knows? But we are playing in Northern Ireland this year so hopefully that will help. I'm going into the Open Championship with a lot of confidence." He certainly is after a win, a second and a third in his last three starts.
Last four events: 1-2-3-MC
Course form: N/A
Open form: MC-44-59
Last 50 starts - Win: 10%, Top 5: 36%, Top 10: 50%
Dustin Johnson - DJ looking to hit right note again in Open
DJ's Open career started off promisingly and includes a second place at Royal St. George's but it's rather tailed off in recent years with just one top 10 in his last six. He said this earlier in the week: "The game feels like it's in good form the last few days. I got over here Saturday. I played the course a few times. I think it's a really good golf course. It's in good shape. I think it's playing very, very fair, but it's quite difficult. You have options. You can kind of challenge it and get it down it there if you're driving it well or you can leave it back and play it a little longer." Johnson was runner-up in the first two majors of the year but down the field at one of his favourite venues, Pebble Beach, in the US Open. He missed the cut on his only start since so there are some concerns for punters about his current form.
Last four events: MC-35-20-2
Course form: N/A
Open form: MC-54-9-49-12-32-9-2-14-MC
Last 50 starts - Win: 12%, Top 5: 32%, Top 10: 48%
Tiger Woods - Masters champ eyes fourth Open
"This is just a wonderful golf course. It can play so many different ways, depends on the wind, what it does," said Tiger after getting to know Royal Portrush for the first time. "Some of the bunkers here, you wonder why in the hell is it there. And then all of a sudden it's in play. The difference between this layout versus most of the Open rota layouts is that the ball seems to repel around the greens a lot. You're going to have a lot of either bump-and-run chips, chips, or quite a bit of slow putts coming up the hills. But it's an unbelievable golf course." The cold, rainy mornings offer Tiger another challenge this week though and his back could take a little while to loosen up. It was a lot easier in the heat at Augusta National and probably contributed to his glorious comeback win. But while there are question marks over his body there are none when it comes to his golfing brain and Tiger should relish this test.
Last four events: 21-9-MC-1
Course form: N/A
Open form: 6-DNP-DNP-MC-69-6-3-DNP-23-MC
Last 50 starts - Win: 4%, Top 5: 16%, Top 10: 26%
Justin Rose - Carnoustie runner-up has prepped hard
"Game is ticking along in the right direction. I'm chipping away at it. I feel like sometimes if you come in absolutely pure a week or two ahead of time, it can be tricky to keep it going for so long. I feel like I can really build into this week. Links golf isn't always about being perfect either. It's about learning the golf course. I came up Wednesday, Thursday, Friday last week to really try to understand the golf course and how to get around here." That's in line with other prep Rose has done for big events and perhaps he's changed the script in Opens after finally having a good one last time when coming from bang on the cut line to finish runner-up at Carnoustie. He was right in the hunt at Pebble Beach last time although some weaknesses were exposed on the final day. Strong putting stats this year are certainly in his favour.
Last four events: 3-13-58-29
Course form: N/A
Open form: 2-54-22-6-23-MC-MC-44-MC-13
Last 50 starts - Win: 12%, Top 5: 36%, Top 10: 58%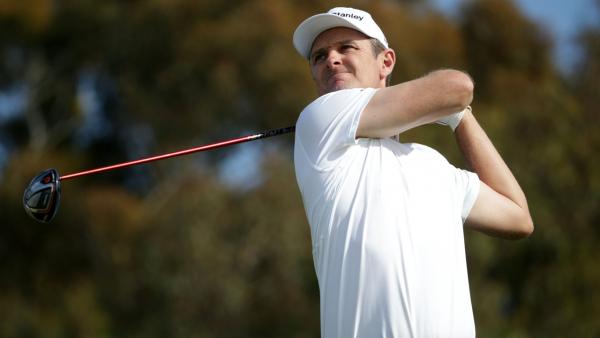 Xander Schauffele - major lover set to contend again
Some players seem to 'get' majors straight from the start and Schauffele is definitely in that bracket. He's played just 10 but already boasts four top fives and a further top 10. This year he's gone 2-16-3 in the majors while at the Open he was T20 on debut at Royal Birkdale in 2017 and had a chance to win at Carnoustie last year before finishing runner-up. "I feel a little anxious for Portrush. I feel anxious because I want it so badly. It's the same every time I care about something. Once the tournament starts, though, they kick away." Don't be surprised if he's high on the leaderboard once more.
Last four events: 3-14-MC-16
Course form: N/A
Open form: 2-20
Last 50 starts - Win: 6%, Top 5: 20%, Top 10: 28%
Justin Thomas - JT hoping to make overdue impact
While Schauffele has taken to the Open like a duck to water, Thomas is still thrashing around with armbands, trying to swim not sink. "This is only my fourth Open, but I would say it's my favourite venue that I've been to thus far," said JT in his press conference. "It's a beautiful, beautiful course. Just in the past I think it's just been poor execution in some spots, but also the weather and the draws that I've been in haven't exactly been ideal. But I understand over a long career that stuff is going to happen." Although it was hardly a classic links, his top 10 at the Scottish Open last week will have been a confidence builder and he's been striking the ball superbly of late so there are hints that Thomas, already a major champ, is ready to put something good on the board at an Open Championship.
Last four events: 9-36-MC-20
Course form: N/A
Open form: MC-MC-53
Last 50 starts - Win: 10%, Top 5: 24%, Top 10: 44%
Henrik Stenson - In-form Swede has to be on shortlist
"The rough is thick in some areas, but not too bad in others. Nothing was outrageous or super-severe, although I don't want to be in it too often," said Stenson after paying a first visit to the course during the recent Scottish Open. "If you get a good lie and have a short iron in your hand, I'm pretty sure you can play golf. But it is risky. There are ferns. There are bushes. So you have to be careful. I'll be hitting a lot of driving irons to keep the ball in play. That's how I see the game normally." Stenson was a brilliant winner of the 2016 Open at Royal Troon and has three other top threes. He also comes to Royal Portrush displaying his best form of the season, ranking 1st, 1st and 2nd in Driving Accuracy over his last three starts. It's easy to make a very good case for him.
Last four events: 4-9-8-37
Course form: N/A
Open form: 35-11-1-40-39-2-DNP-68-3-13
Last 50 starts - Win: 2%, Top 5: 14%, Top 10: 30%
Conclusion
When it comes to Open Championships, Henrik Stenson falls into that bracket of players who when they're on, they're on.
He's finished in the top 10 four times at Opens and all of those are actually top threes, his most famous, the win at Royal Troon.
The other part of the equation is current form and a top four at the Scottish Open was a step up from two previous top 10s.
His long-game stats are superb and, as long as the putter helps out, a top five at 7.413/2 looks a value play.
I've been a little arms folded, show us what you can do on links then when it comes to Justin Thomas.
But the American will show up well in an Open one day and it could be a long time before Thomas is ever 5.14/1 for a top 10, as he is this week.
It was a smart move to come over and play the Scottish Open and T9 was something of a breakthrough for him even though it came on a modern links track.
That should act as a stepping stone and hopefully his class can shine through at Royal Portrush, a course he has been raving about.

Get 10 places on The Open Championship with the Betfair Sportsbook
The Betfair Sportsbook is paying 10 places on the 2019 Open Championship. Place your each-way bet on the Outright winner market and get 10 places at 1/5 the odds. Betfair golf rules apply. T&Cs apply.
Recommended bets
Back Henrik Stenson for Top 5 @ 7.413/2
Back Justin Thomas for Top 10 @ 5.14/1