Open Championship 2018: Outright update plus a quintet of two-ball bets for the final round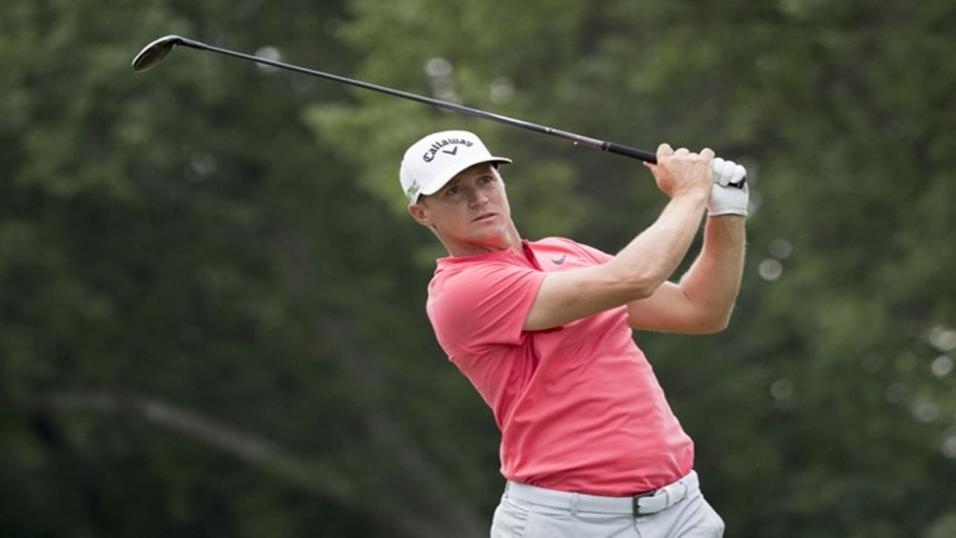 Alex Noren is one of the most improved players around
We're all set for another blanket finish at Carnoustie and a day of drama and volatility. Paul Krishnamurty looks forward to the final round, recommending six new bets...
"Noren is ready to win a major and he is known in Europe for winning from off the final day pace. That was the case last time out in France and, most memorably, when shooting 62 to win the 2017 BMW PGA."
Americans came to the fore on day three at Open and they hold the top-four places going into the final round. Chief among three co-leaders is defending champion Jordan Spieth and the three-time major champion is now standout favourite at odds of 9/43.25 to gain a fourth. Nevertheless, the competition is strong and anyone who knows this course will tell you there is a very long way to go.
Strong winds could prove a gamechanger
So far, this has been one of the most enthralling Opens in living memory and the best could be yet to come. In three days of easy, sometimes perfect, scoring conditions, Carnoustie has provided a tough challenge. If the forecasted 20mph winds materialise today, it will be a completely different animal. A beast, no less.
That forecast keeps the hopes alive for dozens of players down the leaderboard. The last two Opens here were won by players overturning six and ten shot final round deficits. Granted, Padraig Harrington and Paul Lawrie didn't have to negotiate anything like the traffic as those trailing by so far this time, but both renewals showed how quickly things can change around here.
The in-play betting was memorably volatile on both occasions, with favouritism frequently changing hands. Everything is in place for a repeat. At least the 19 players currently within five of the lead are realistic contenders and I wouldn't totally dismiss any of the 35 within seven.
Can Spieth maintain his outstanding form?
Whilst the case for Spieth is unarguable - his last two rounds were as good as it gets and we saw what a remarkable competitor he is last year at Birkdale - this simply isn't a time to be backing the favourite. To maintain that level for a third straight round, in very different conditions, is a big ask.
A tough links in strong winds also represents a different challenge for the other co-leaders, Xander Schauffele and Kevin Kisner. The latter had never achieved anything in an Open until these last three calm days and is fancied to fall away. Schauffele is much more formidable but has a lot on his plate regardless of the wind, having never contended seriously for a major before.
Their nearest challenger Kevin Chappell does have wind pedigree. When he first time caught my attention, finishing second in the 2011 Texas Open, it was blowing an absolute gale. He's got plenty of experience contending in big PGA Tour events and could offer good trading mileage from odds of 21/122.0.
Noren, Kuchar and Simpson rate the best value
Such is the class among the stack of players on -6 and -5, it seems certain at least a couple will get in the thick of it. Tiger Woods is a popular pick after showing perhaps the clearest evidence yet that he is back in business, contending for majors. His smart, patient approach could be just the ticket tomorrow, although odds of 17/118.0 are skinny enough for me, given a four-shot deficit and the alternatives on the same score.
Two of my five in-play picks are on that score and both are strongly recommended to anyone who hasn't already been following the plan. Both Matt Kuchar and Webb Simpson are have exactly the right credentials for this challenge - accurate long games, proven in wind, great scramblers - and very much appeal at around 49/150.0. Coincidentally when Simpson won his US Open, he came from four back on a windy afternoon.
I'm adding one more to the plan. Alex Noren was Dave Tindall's headline each-way pick and I was set to follow him in before being deterred by rumours that he was struggling. That evidently isn't the case and the way he scrambled a bogey after two disastrous shots on 18 could be a memorable turning point. For my money this vastly improved player is ready to win a major and he is known in Europe for winning from off the final day pace. That was the case last time out in France and, most memorably, when shooting 62 to win the 2017 BMW PGA.
Now for the updated trading advice. Yesterday I set lay targets at 7/18.0 on Kuchar, Simpson and Thorbjorn Olesen plus a separate one on Rickie Fowler. I'm now cancelling those targets in favour of a different plan.
Today's six unit bet on Noren takes our outlay to 20 units, returning a minimum of 180 assuming we discount Fowler. Now, I'm resetting the target to lay each of them for 30 units at 4/15.0, ensuring a profit if any of them shorten to it whilst leaving big extra profits available. See below for details.
**Updated outright advice**
Back Alex Noren 6u @ 29/130.0
Cancel all existing lay orders
Place order to lay Matt Kuchar 30u @ 4/15.0
Place order to lay Alex Noren 30u @ 4/15.0
Place order to lay Webb Simpson 30u @ 4/15.0
Place order to lay Thorbjorn Olesen 30u @ 4/15.0
Already advised
Back Rickie Fowler 5u @ 17.5
Back Thorbjorn Olesen 3u @ 60.0
Back Matt Kuchar 3u @ 65.0
Back Webb Simpson 2u @ 100.0
1u loss Brian Harman
Two-ball - five wind-based selections
Back Brett Rumford 3u @ 15/82.9 (Starts 09.10) (vs Na)
Purely because of the forecast conditions, Rumford looks a good value outsider here as the Aussie has always been something of a wind specialist. He can't boast anything like Na's recent PGA Tour-winning form but the American has never been consistent or set much of a standard in seven previous Open appearances. Nor this one so far.
Back Marcus Kinhult 3u @ 5/23.5 (Starts 10.15) (vs Day)
Here's a big outsider more than capable of upsetting the odds. As explained when backing him to do so these last two days, winning and losing once each, Kinhult is a top prospect with excellent ball-striking skills, who has brought his A-game to several big debuts in this rookie campaign. Day, who fell away badly yesterday, has never really appealed as the type for strong winds around a tough links.
Back Stewart Cink 3u @ 6/42.5 (Starts 10.45) (vs Pieters)
Experience of today's conditions will be invaluable and that bodes well for the 2009 champion, who was also sixth in the 2007 renewal here. Cink has bundles of wind form to his name and is fancied to stay on for a nice finish today. Pieters, who has been on the other side of those Kinhult bets, has yet to prove himself in these conditions, in which his attacking style could very quickly come undone.
Back Chris Wood 4u @ 11/102.1 (Starts 13.00) (vs Hun-An)
If I had to pick one player from way off the pace for the miracle, it would be Chris Wood at 519/1520.0. He's famed for his skills in the wind, seen in several Opens and particularly the Qatar Masters, hit a great round yesterday and is no further behind that Harrington was in 2007. Winning this match, against an opponent with no such pedigree in the conditions, is more realistic.
Back Matt Kuchar 4u @ 7/42.74 (Starts 14.05) (vs McIlroy)
Saving the nap until last, McIlroy must be taken on. He has rarely if ever been seen at anything like his best in strong winds. His game has been far from bombproof this week and I reckon today's tougher conditions will prove a real struggle. In Kuchar he's up against one of the most solid performers around, fancied to be there or thereabouts at the finish.
Recommended bets
Back Alex Noren 6u @ 29/130.0
Back Brett Rumford 3u @ 15/82.9
Back Marcus Kinhult 3u @ 5/23.5
Back Stewart Cink 3u @ 6/42.5
Back Chris Wood 4u @ 11/102.1
Back Matt Kuchar 4u @ 7/42.74