St Andrews 2015: The beginner's guide to betting on The Open with Betfair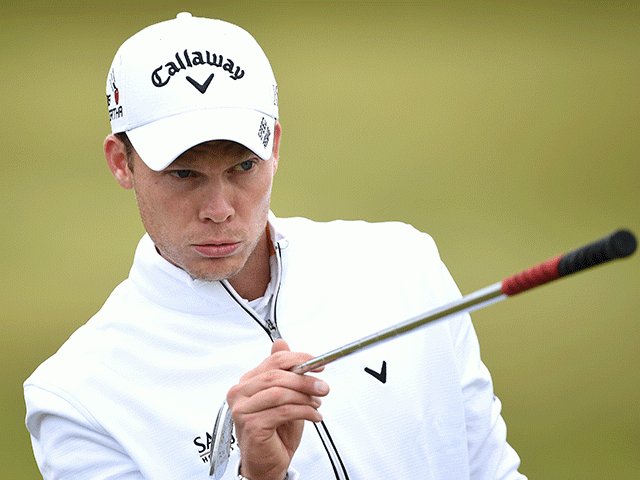 Hopefully we've pointed you towards the right Open bet
Finding an Open bet can be a bit bewildering so here is Betfair's Joe Dyer to explain how some of the big St Andrews markets work on both Sportsbook and Exchange...

"You can't bet each-way on the Exchange but you will almost certainly get a bigger price on your chosen player and, provided you call it right, could use that lay button to trade your way to a handsome profit regardless of the outcome."
The world's finest golf tournament takes place this week and naturally enough you'll want to have a bet.
But where to start?
Betfair has plenty of options so here is a mini guide to help you reach your best bet.
The obvious jump off point is the winner market and if you're determined to back the man who lifts the Claret Jug on Sunday then Betfair is the best place to do it. With the Exchange and the Sportsbook we have a pair of sites to suit any punter.
Each-way betting offers the cushion of a return should your man come close but ultimately fail in his Open bid. Betfair's Sportsbook is paying down to eighth place at a quarter the odds, which is the most generous offer in the industry this week.
Who to back then? The price may have crashed since he won the Scottish Open but Rickie Fowler could be a decent each-way option. A links wizard who has gone very close at majors he is 20/1 to win so you'll get a payout at 5/1 if he finishes in the top eight. Here are a further eight selections from the BB team for our extraordinary eight place offer this week.
You can't bet each-way on the Exchange but you will almost certainly get a bigger price on your chosen player and, provided you call it right, could use that lay button to trade your way to a handsome profit regardless of the outcome.
Let's use Lee Westwood to give us an example of a trade. The Englishman is a little out of sorts at present and can currently be backed at 100.099/1 to triumph at St Andrews. Let's have a fictional fiver on him at that attractive price to set up a potential win of £495 (£500 minus your £5 stake).
Thousands of punters are constantly looking at Betfair's Exchange markets and betting with each other, so the markets move around a bit. With the right timing you can make your trades and chisel out a handsome profit.
Let's go back to our example and fast forward to Sunday at St Andrews where Lee has hit the front, opening up a two shot lead with nine holes to play, his odds collapsing from 100.099/1 to 2.01/1. We can lay a bit of that 2.01/1 to make sure we win whatever happens. A £100 lay - accepting someone's £100 bet on Lee winning at even money and paying out accordingly - means we lose that amount from our Westwood win, but ensures that a Westy wobble won't mean we end the tournament empty handed. Lee wins and we are £395 up, Lee loses and we have the consolation of a £100 win.
If you need to know more about laying read this guide.
There are plenty of other ways to turn a profit on Betfair so you don't have to limit yourself to the winner markets.
A less ambitious route comes in the place markets where you can use both the Exchange and the Sportsbook to back a player to finish top five, 10 and even 20. Besides those with solid Open form, look for dependable contenders who will grind all four days and not give up. Since 2013, when he returned to the major golfing fray after three missed events, Henrik Stenson has seven top 20s or better from 10 appearances in the big ones. The Swede love St Andrews and looks primed for a good run.
Nationality markets offer yet more variety, grouping players into relevant countries or continents and paying out on the man with the lowest score. It's a way of backing, say, Shane Lowry to have a good tournament by beating his fellow Irishmen.
You'll have to wait until Sunday for a payout in those markets but there are ways to hit winners on day one, too, with the First Round Leader being one option. Just like the winner market you can play this on both Exchange and Sportsbook.
With no Rory at St Andrews we are missing the man who has led the field twice in the last five Opens (2014 and 2010). The other leaders in between were Zach Johnson (2013), Adam Scott (2012) and Thomas Bjorn (2011). Johnson and Scott had both finished in the top three of the tournament preceding so seek out an in-form player if you're playing.
Betfair also offers three-ball betting - backing a man to outscore his playing partners - so if you're convinced that Tiger Woods will come out on top of his first round tussle with Louis Oosthuizen and Jason Day or, for that matter, that Andy Sullivan will outscore Harris English and Ashley Chesters then get involved.
Hopefully you now have a decent understanding of the Betfair markets for the big one. All you've got to do now is find those winners! Good luck!
The Open on Betting.Betfair
Discover the latest articles