Solheim Cup 2019: Europe to upset the odds with another home win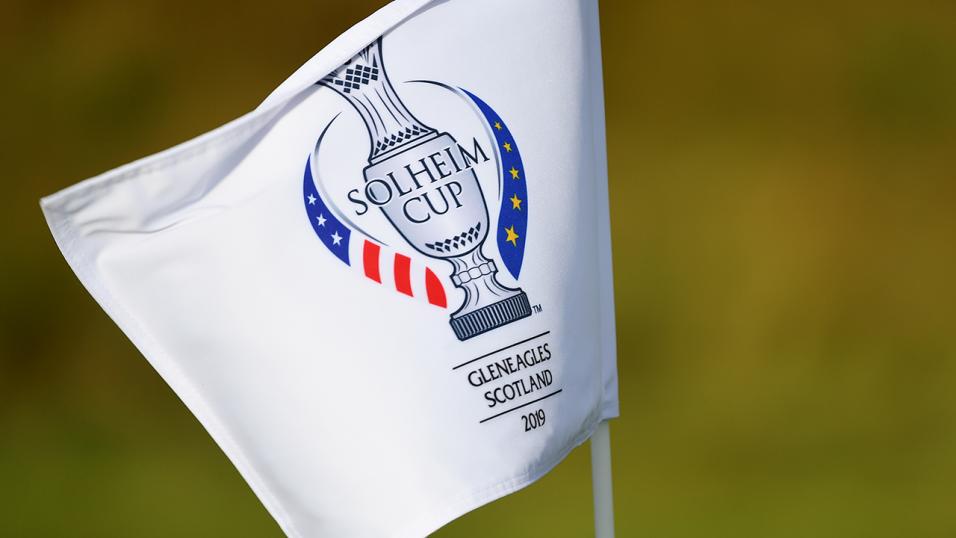 Can Europe regain the Solheim Cup back on home soil?
Reporting from the ground at Gleneagles is our man Matt Cooper who detects plenty of value about a win for Catriona Matthews' team...
"Recent history says there is very little between the two teams and the line-ups say much the same. The Americans have better world rankings, the European more match experience and home support. I make this a pick 'em job and therefore like Europe at 7/4."
Format & TV Coverage
As with the Ryder Cup, four foursomes on Friday and Saturday morning, four fourballs in the afternoon, and 12 singles on Sunday. Full television coverage on Sky Sports Friday through Sunday.
The Course
The good news: Gleneagles hosts. The bad news: they're playing on the PGA Centenary Course. Which is a bit like going to Paris and eating at McDonald's. Host of the 2014 Ryder Cup it is long and modern, with enormous walks between many of the greens and tees. A Jack Nicklaus design, it gives freedom from the tee, but, in theory, asks questions of the approach, particularly in distance control.
The Weather
American captain Juli Inkster has been fretting about conditions, even going so far as to say that her team, "might have experienced the odd day of bad weather at the British Open but 36 holes a day of it is a different ball game." She'll be pleased to see that although showers are forecast the week should be fairly sunny if a little chilly. It might be gusty though (up to around 20mph).
History
The bare facts demonstrate the long-term dominance of the Americans who have won the match ten times to Europe's five. On European soil the split is 4-3 in the home team's favour. Is it crucial that Scotland has proved to be a fortress for the European? They won in 1992 at Dalmahoy and then again in 2000 at Loch Lomond.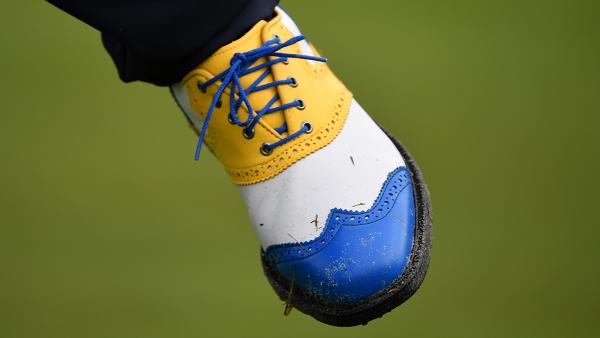 Recent History
As with the Ryder Cup it makes some sense to narrow the focus a little. Indeed, the recent matches somewhat echo the Ryder Cup's resurgence in microcosm. Back in 2009 the future of the match was in question and Europe narrowly failed to pull off a shock win away from home (think 1983 Ryder Cup).
Two years later, emboldened by that near miss, Europe triumphed in dramatic style (like the Belfry '85) and then crossed the Atlantic to win in America for the first time (Muirfield Village '87). Four years ago Europe looked bound to complete a hat-trick and really should have but, with the visitors on the ropes, Suzann Pettersen played into their hands, gifting them moral indignation, and the fightback which followed was immense.
The most recent match ended with an American win that was always on the card after a Friday afternoon whitewash, but which was not as clear-cut as the scoreline indicates. It would have taken little for all of the results of these five matches to have been reversed.
In-play
Although the Americans have dominance in the final scoreline, the Europeans have never struggled to feature at some stage. In fact they have held a lead at the end of at least one series in 13 of the 15 matches (the first exception was the inaugural match; in 2009 the match was tied at the end of the third and fourth set). In fact Europe has led after 27 pre-singles series whilst the Americans have done so only 17 times (which highlights, of course, the immense US strength in singles).
The Teams
Europe
Carlota Ciganda (5-4-2, W-L-H): Her strong form (five top tens in the last ten majors) and long game should be a good suit for the course, but her stats are bolstered by an unbeaten singles record (2-0-1).
Azahara Munoz (4-6-1): Loves match play, adores team golf, possesses a steely glare and has strong leadership qualities. Never quite lived up to a fine debut (2-1-1).
Anna Nordqvist (11-7-2): A brilliant partner (10-5-0 in foursomes and fourballs), but only one top ten in 2019.
Caroline Hedwall (8-4-1): Imperious in 2013 (5-0-0), but struggled when last seen in 2015 (1-3-0). Hasn't made an LPGA top ten in over a year.
Charley Hull (7-3-1): Sensational numbers, owns a winning record in all four formats and still only 23. Opened 2019 with an LET win, but only one LPGA top ten since.
Georgia Hall (2-3-0): Thrives on the big stage, has experience of Gleneagles in competition (last year's European Championship) and her debut two years ago was better than the numbers indicate. Yet another with only one top ten this year (in her first start).
Bronte Law (rookie): Won five of five matches in her final Curtis Cup match, is described as feisty by everyone, they all agree she was born for match play and she has a very un-European attitude to being favourite (see below).
Jodi Ewart Shadoff (3-4-0): Lingering injury problems suggest she's unlikely to play a lot. Does, however, boast four top tens this year.
Caroline Masson (3-6-2): Tougher than she seems, but yet to fire in the event.
Anne Van Dam (rookie): Could be the breakout star this week. Her sensational swing, long ball and imposing physique (she was a high class swimmer and has the shoulders to prove it) has the potential to eat up opponents.
Celine Boutier (rookie): Short hitting and quiet. An unknown quantity.
Suzann Pettersen (16-11-6): Plucked from maternity leave, barely played for 18 months, but she loves the event and her impact on her team-mates will be key.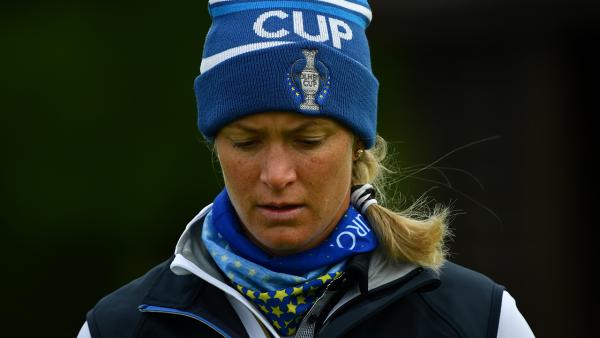 USA
Morgan Pressel (10-7-2): Losing record in fourballs, scrapes a positive log book in foursomes, 4-1-0 in singles. Three top sixes and seven missed cuts in her last ten starts.
Lexi Thompson (5-2-4): Lost her first two outings on debut and hasn't lost since. When last seen in the match she played a spell of seven holes in 8-under-par.
Lizette Salas (4-4-2): Lost four of her seven foursomes and fourballs.
Jessica Korda (1-2-1): It seems somewhat incredible that it is six years since she last played.
Danielle Kang (3-1-0): A superstar on debut, thriving in the heat of battle.
Angel Yin (1-1-1): A huge hitter, likeably daffy in character and yet to get hold of her clubs (as of Tuesday night).
Nelly Korda (rookie): All set to partner her sister Jessica at least once according to Inkster.
The other five rookies - Megan Khang, Marina Alex, Brittany Altomare, Annie Park, Ally McDonald: It might seem a little blasé to bunch these together, but the raw facts are that in the last six Solheim Cups there have been 18 American rookies and only three of them scored more than two points. Their task is difficult.
The Captains
To outsiders Catriona Matthew comes across as rather staid and yet the players who have seen her behind the team room door insist she is something of a firebrand, but one who tends to inspire by doing a job very, very well. In her Tuesday press conference she hinted that she does not believe in playing a golfer more than three times ahead of Sunday.
There was a feeling last week that Juli Inkster was a little wary of the lack of leaders in her team. On-site, however, she has perked up. She utilizes a pod system, much as Paul Azinger did in the Ryder Cup.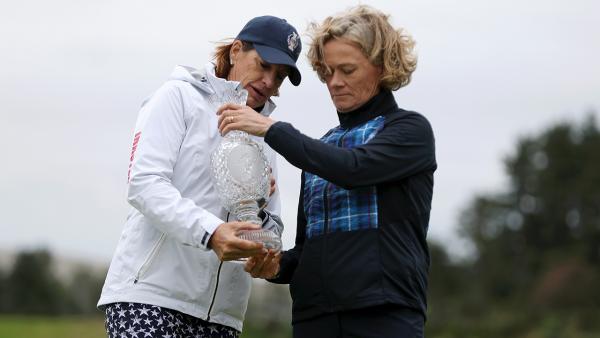 Winner
Recent history says there is very little between the two teams and the line-ups say much the same. The Americans have better world rankings, the European more match experience and home support. I make this a pick 'em job and therefore like Europe at 7/4.
Moreover, the long term difficulty American rookies have faced suggests that at least four of them will struggle and that leaves a huge weight for the rest of the team to carry. If they confound the law of averages good luck to them. For what it is worth Bronte Law gasped when told the prices and wanted to know on what basis the Americans were favourites (it says much about her that she is willing to embrace favouritism; Europeans usually want to be underdogs). Laura Davies also thought Europe are a great price (she once phoned her brother from New Zealand to tell him she was worth a punt and duly hacked up; she's biased but also no fool).
Top Points Scorers
Bronte Law's potential is exciting, Charley Hull's pedigree is clear to see, but at the prices I like Georgia Hall to lead the European fight. Her form is not as bad as it seems and her character is strong. For the Americans, the fact that the Korda sisters and Lexi Thompson appear to be in a pod together has to be of interest (alongside Brittany Altomare). Thompson seems made for the course and Nelly Korda might be the most likely to play with her when the sisters are separated.
Discover the latest articles