Ryder Cup Betting: Tiger looks ready to return as America's on course talisman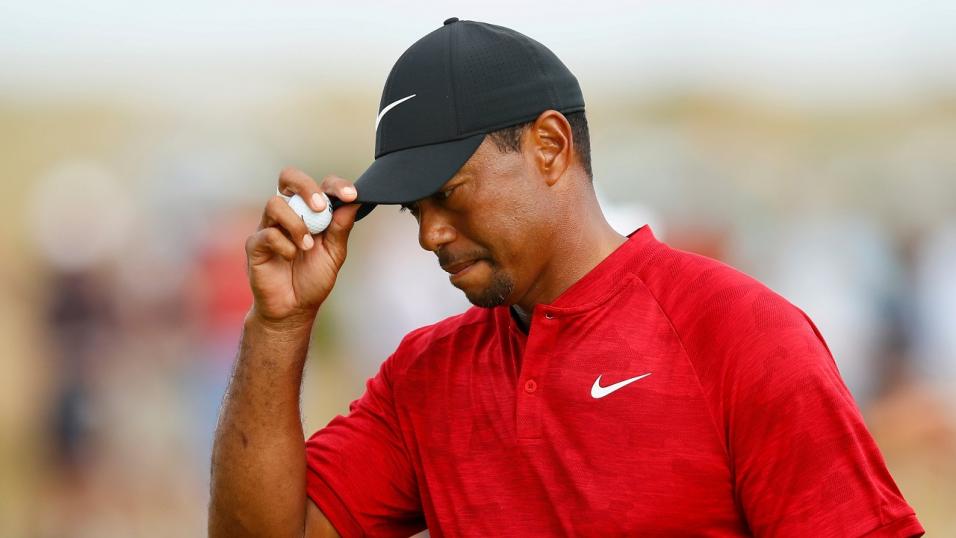 Tiger Woods tips his hat to the Carnoustie crowd after just falling short
Tiger Woods briefly led the Open before falling away, but Ralph Ellis believes he did enough to book his place in America's team for Paris...
"Give any sort of half decent display at the USPGA and surely there is no way Furyk couldn't include him as one of his four wild cards."
There aren't many boxes that Tiger Woods has failed to tick in his career, but the Ryder Cup is unquestionably one of them.
You can go right back to 1997 and his final day defeat to Costantino Rocca, and Woods was always meant to be the standard bearer for the American team but somehow ended up as the guy who carried the can for their failures.
In 33 contests as a Ryder Cup player, the man who was the greatest golfer on the planet in that era failed to win 20 of them.
It was said he wasn't a team man. It was said he wasn't interested because there weren't dollars on the table. And there were certainly stories of fall-outs with various American captains and USPGA officials - including that 1997 defeat at Valderrama when his dad wasn't allowed to walk inside the ropes.
Well one of the firm impressions - and worrying from a European point of view - to come out of Carnoustie in the last four days was that this year might be different. This might finally be the time when Tiger leads from the front.
Tiger's now 20th in USA rankings
America are currently [2.06] favourites to win this year's Ryder Cup at Le Golf National in September and so score their first triumph on European soil since 1993.
At the moment Woods, who made a massive impression behind the scenes as one of the American vice-captains in their 2016 victory at Hazeltine, is scheduled to be a non-playing vice-captain again.
While his tied sixth finish at The Open moved him up to 20th in the current USA Ryder Cup standings, he is only scheduled to play the USPGA in August between now and when the eight automatic picks are confirmed.
That makes it unlikely that he could wrack up enough points to be in Jim Furyk's team on merit, even if he were to end his search for the elusive 15th Major win at Bellerive in August.
But give any sort of half decent display at the USPGA and surely there is no way Furyk couldn't include him as one of his four wild cards.
He'd be a team player now
It was back in June that the American captain described Tiger's returning form a "a bit of an eye opener" and four days at Carnoustie must have made him absolutely gaze in admiration.
Yes, you can pick at the way he let the lead slip with eight to play. You can argue that his playing partner Francesco Molinari would once have wilted against Tiger's reputation rather than stay strong to win the tournament himself.
But you can't argue that Woods is back among the elite of world golf and his standing in the game has gone up despite the 10-year wait for another major title.
His humble, behind the scenes contribution to the 2016 success showed that all that has gone wrong in his career with his personal issues then injuries have changed his approach. He would be a real team player now.
And for Furyk to pick him would send a powerful signal that the man who always should have been the standard bearer is now ready to pick up the flag and fly it proudly. A big box is waiting for a big tick.