Race to Dubai Betting: Can Fleetwood keep his nerve as the pressure builds?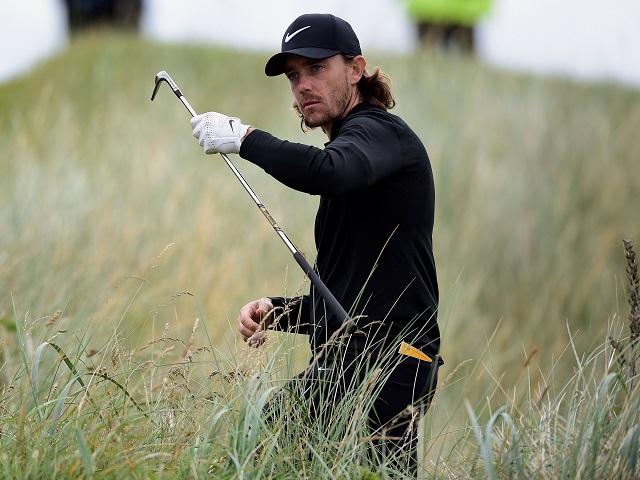 Rough times - Tommy Fleetwood's season went off course at Royal Birkdale
Tommy Fleetwood had a stellar start to the European Tour season but Ralph Ellis says the next two weeks will tell us if he can stay ahead...

"Though he just scraped under the cut at Royal Birkdale it proved a pivotal moment. Since then he has not had a top ten finish, and two weeks ago after a break to recharge his batteries his return at the European Masters in Switzerland saw him fail to make the cut."
Well good for Justin Thomas who is counting his 10 million dollar winnings this morning after collecting the FedEx Cup. And not so good for me for failing to cash out my bet on Paul Casey.

On Saturday night he was two strokes clear in the Tour Championship and I spent all Sunday morning debating whether to take some winnings after backing him at 25.024/1 for the richest prize in golf.

I decided to let it ride on the basis I'd said it was time for the "nearly man" to be a winner and I should have faith in my prediction. Sadly as the night unravelled it was clear all too soon that Casey would again be going close but with no cigar.

It just goes to show that leading is one thing, getting over the line is another, and that's a point worth bearing in mind as the attention turns from the end of the PGA Tour to the climax of the European Tour season.

Right now Tommy Fleetwood 1.564/7 looks to have the Race to Dubai in his pocket. He leads the standings by nearly a million points from second placed Sergio Garcia 2.8615/8, so not surprising he's favourite to still be there after the final event in November.

He has certainly had a fantastic year, and a couple of weeks ago collected an award as Player of the Year as voted for by the customers of American Golf.

The 26-year-old from Southport will be looking to consolidate his lead when he plays the British Masters at Close House this week and then moves on to the Alfred Dunhill Links next week.

But you just worry that while it has been a breakthrough year for him, with two European Tour wins and fourth place at the US Open, he hasn't handled his new found status at the top of the game as well as we had all thought he might.

Back before The Open, held in his back yard at Royal Birkdale, he seemed totally comfortable with the limelight that was shining on him following his exploits in Erin Hills and then France.

Instead he went six over on the first day, and though he just scraped under the cut it proved a pivotal moment in his season. Since then he has not had a top 10 finish, and two weeks ago after a break to recharge his batteries his return at the European Masters in Switzerland saw him fail to make the cut.

There are still seven tournaments between now and the DP Tour Championship in Dubai which wraps up the race for what was once called the Order of Merit, which leaves a lot of time for the others to catch up. You only have to see that Frenchman Romain Wattel jumped from 130th in the rankings to 55th by winning the KLM Open to know how things can still change.

Personally I'd love to see Fleetwood recover his form and stay ahead in the Race to Dubai rankings because I thought he brought a breath of fresh air to the sport in the first half of the season.

But the British Masters this week becomes a critical tournament for him. Another missed cut and that lead would start to look less imposing - especially with Spaniard Jon Rahm hitting some form again.

I didn't back Fleetwood in the Race to Dubai but I must admit, if I had done, I'd be learning my lessons from last night's Casey collapse and cashing him out now.