US Open Betting: G-Mac can lead home the form men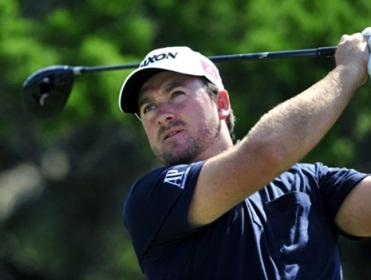 Will G-Mac land his second US Open at Merion this week?
Mike Norman takes an early look at this week's second Major of the season, using current form and results from previous US Opens to come up with five players to keep an eye on at Merion Golf Club...
"I selected Graeme McDowell ahead of his 2010 US Open victory, not just because of his form but because of the way he spoke so positively about his game in the lead-up. He's making the same noises again and we should all take notice."

Most golf punters will use a simple selection process when deciding who to back for a golf tournament, and that process is usually to find a few players in good current form who have shown decent course form too.
Some will put more emphasis on current form, while others will weigh heavily towards course form. My own preference is to look at the state of a player's game in the 6-8 weeks leading up to a tournament first and foremost, and then consider course form before arriving at my pre-tournament selections.
This week's US Open provides a slight problem then, as there hasn't been a professional golf tournament held at Merion Golf Club since the 1981 US Open!
But that doesn't necessarily mean that we should put sole emphasis on current/recent form. To play well at a US Open requires a certain kind of player - ability above all else yes, but patience, composure, mental strength, and experience (only Tiger Woods and Rory McIlroy were winners below the age of 26 in the last 36 years) are key attributes.
And what all that adds up to is that we can definitely use previous US Open results - wherever the venue - as a substitute for course form this week, which leads me to recommend the below five players.

Graeme McDowell - Exchange Odds 32.031/1, Fixed Odds 29.028/1
I suspect McDowell will be at the forefront of many punters' minds this week as he ticks all the right boxes without question.
The best of his recent form sticks out like a sore thumb; third in the WGC Cadillac Championship, winner of the RBC Heritage on the PGA Tour, and winner of the Volvo World Match Play on the European Tour makes excellent reading. And in his last four US Opens he's finished in the top-20 each time, winning at Pebble Beach in 2010 and finishing tied-second last year.
Perhaps worryingly though is his recent inconsistency as missed cuts at the US Masters, the Players Championship, and in the BMW PGA Championship testify.
But if you're willing to forgive those poor efforts - and I am - then McDowell has outstanding claims at Merion. I selected him ahead of his 2010 US Open victory, not just because of his form but because of the way he spoke so positively about his game in the lead-up. He's making the same noises again and we should all take notice.

Phil Mickelson - Exchange Odds 30.029/1, Fixed Odds 26.025/1
My reason for recommending Mickelson is based mainly on what he's doing right now at the St Jude Classic. He's bang in contention with a round to go and the fact that he openly spoke about how he loves to play the week before a Major to get his game in shape has to be a huge plus.
Ok, he may falter today during his final round, but he's been able to do enough work over the first three rounds to sharpen up his game, and this week's performance comes not long after a third place finish at the Wells Fargo Championship at Quail Hollow last month.
Mickelson has recorded four runner-up finishes at the US Open in the last 10 years so he doesn't lack on tournament form either. His driving has been much improved this season, whic could be crucial at Merion, and although the old Mickelson magic around the greens hasn't been quite so apparent in recent months, if that part of his game is back to its best then he will go well this week.

Lee Westwood - Exchange Odds 32.031/1, Fixed Odds 29.028/1
I'm happy to go on record now and say that I don't think Westwood will win. So is this a heart ruling the head selection? Not in the slightest.
Westwood has recorded top-10 finishes in five of his last six starts, all coming at difficult venues such as Augusta, TPC Sawgrass, Quail Hollow and Wentworth etc, so the state of his game in general isn't in question. Add in the fact that since 2008 he's never been out of the top-25 at the US Open, including two third place finishes and a further top-10, then it's easy to understand why he's on the radar.
But I don't think he'll win because his game simply doesn't hold up under pressure. There's a chance that he might slip clear of the field an win easily, and I'd be delighted if he did, but my reason for selecting him is from a back-to-lay perspective.
If he can trade at around the 6.05/1 mark then that would be equal to a 5/1 winner approximately. And that will pay for the week's outlay.

Ernie Els - Exchange Odds 110.0109/1, Fixed Odds 67.066/1
Els and my final selection, David Toms, are the two players that I've highlighted where their US Open form probably outweighs thier current form.
The Big Easy is a two-time US Open champion but don't let the fact that his last victory was 16 years ago put you off. Only last year, while being my headline selection, Els overcame a 10 year gap to win another Open Championship and yet his odds to do something similar at Merion are twice as big.
I'm not sure that should be the case to be honest. Els finished third in the 2010 US Open and ninth last year, so he's still very capable of playing well in this Championship. He finished T13 at this year's Masters and in a tie for sixth at the BMW PGA Championship a few weeks ago, which was a very good effort. He can go well at a big price.

David Toms - Exchange Odds 300.0299/1, Fixed Odds 151.0150/1
If I'm using current form as a selection criteria then admittedly Toms doesn't quite fit the bill. But a T13 at the US Masters was an excellent effort and he's made the cut at this week's St Jude Classic so he's not exactly in dreadful form.
His recent US Open form almost certainly catches the eye however. He finished in a tie for fourth last year, and that means that in the last 10 renewals of this Major championship he's recorded three top-five finishes and five top-20 finishes. He's a steady player who performs well on difficult courses, so at huge odds he's worth a wager.

Recommended Bets
Back Graeme McDowell @ 32.031/1
Back Phil Mickelson @ 30.029/1
Back-to-lay Lee Westwood @ 32.031/1
Back Ernie Els @ 110.0109/1
Back David Toms @ 300.0299/1
Back David Toms each-way @ 151.0150/1 (Fixed Odds)
Discover the latest articles