US Open 2013: The Punter's Preview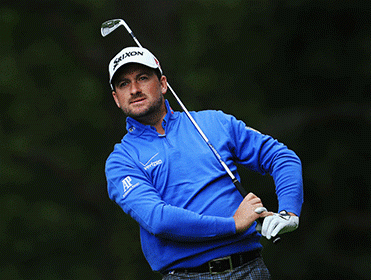 G-Mac - The Punter's strong fancy this week
Our man takes a comprehensive early look at this year's US Open Championship at Merion. What will it take to win the year's second major and who does Steve fancy?
"Many of the game's longer hitters, who tend to pay for their added length with a bit of inaccuracy, won't need or want to use their woods very often around Merion. When Tiger Woods won the 2006 Open Championship around Hoylake he did so almost entirely without using his woods and I can see similar tactics deployed by many this week."

Tournament History
The US Open was first staged way back in 1895. It became a 72-hole tournament in 1898 but it wasn't played in its current format, over four days, until 1965. This will be the 113th staging of the US Open.
Venue
East Course, Merion Golf Club, Ardmore, Pennsylvania
Course Details
Having the chance to see the world's best players tested to their limits on a rarely seen gem of a course is one of the reasons why majors are so eagerly awaited and I'm really excited about getting a look at the unique and historic Merion.
It's been the host course for this event four times previously - in 1934, 1950, 1971 and 1981 and it's also hosted the men's and women's US Amateur Championships on numerous occasions, as well as the Curtis Cup in 1954, the Eisenhower Trophy in 1960 and the Walker Cup as recently as 2009. 
Edoardo Molinari (not in the field this week) was the last to win the US Amateur Championship here in 2005 and the USA thrashed GB and Ireland in the Walker Cup by 16 ½ to 9 ½ four years ago, when Rickie Fowler was the star of the show.
After the 1981 renewal it was felt Merion would never again host a major. It was starting to look a bit short by modern standards but the real issue was logistics. This article here details at length the efforts made by the members and the local community to get the event back to Merion. 
At a smidgen under 7,000 yards, it's a par 70, with just two par 5s. The committee had intended to have the small greens running fast, at getting on for 14 on the stimpmeter, but unfortunately, they've had rain over the last few days, with more forecast, and that won't help their cause. 
The fairways are only around 25 yards wide and as this photo posted to Twitter last week by John Peterson shows, the rough has been fertilised so it's absolutely brutal. Justin Rose tweeted that he felt you could only advance the ball by a maximum of 100 yards if you find yourself in it.
It looks a fascinating and very different venue (look out for the distinctive balloon-shaped wicker baskets used instead of flags), with a diverse mixture of long par 4s, where par will be a great score, and short drivable ones, where par will be a disappointment. The only unsatisfactory aspect could be the par 3s. The dinky 13th measures just 115 yards but the other three are all at least 236 yards in length and I'm not a fan of long short holes. 
It looks like you can split the course into three distinct sections. The local caddies say the first six are drama, the middle six are comedy, and the last six are tragedy and Graeme McDowell has put a slightly varied slant on it, tweeting, "first 6 holes are tricky, middle 7 you can score from the fairway, last 5 are brutal."
For a more detailed look at the course please check out the links below.

Useful Sites
Course Site
Event Site
Course Details
Twitter Link
Tee Times
Weather Forecast

TV Coverage
Live on Sky Sports all four days, starting at 14:00 on Thursday.

Last 10 US Open Winners
2012 - Webb Simpson +1
2011 - Rory McIlroy -16
2010 - Graeme McDowell Even 
2009 - Lucas Glover -4
2008 - Tiger Woods -1 (playoff)
2007 - Angel Cabrera +5
2006 - Geoff Ogilvy +5
2005 - Michael Campbell Even
2004 - Retief Goosen -4
2003 - Jim Furyk -8

What will it take to win the 2013 US Open?
Having looked at pictures of the lush, thick rough and read that the fairways are just 25 yards wide, the natural instinct is to seek refuge in the driving accuracy stats but unfortunately, it's not that simple. 
Many of the game's longer hitters, who tend to pay for their added length with a bit of inaccuracy, won't need or want to use their woods very often around Merion. When Tiger Woods won the 2006 Open Championship around Hoylake he did so almost entirely without using his woods and I can see similar tactics deployed by many this week.
Length of the tee was irrelevant last year and the winner, Webb Simpson, ranked tied 13th for fairways hit so it was definitely a case of accuracy over length 12 months ago and I'm pretty sure that will be the case this time around but it's by no means a certainty when you look at the stats.
It's interesting to look at the 1981 renewal where driving accuracy wasn't the be all and end all at all. Runner-up, Bill Rogers, ranked tied 3rd, and Jack Nicklaus, who finished tied 6th, ranked tied 6th for fairways hit, but they were the only two in the top-ten to rank inside the top-20 for driving accuracy. 
It's also worth noting that the six US Open champs prior to 2012 all ranked inside the top-eight for driving distance but the best any of them ranked for driving accuracy was 17th. 
The stat that counted in 1981 was putting, with the two players to top the putting stats both finishing inside the top-ten and the winner, David Graham, ranked 9th with the flat-stick. Unfortunately I haven't been able to find any stats for scrambling in '81 but that won't stop me considering it the most important stat this year.
The last four US Open winners all ranked inside the top-ten for scrambling and in the last 15 years, Angel Cabrera, who ranked 40th, is the only winner to rank any worse than 26th for the stat.
When looking at the course, my first instinct was to pay an awful lot of attention to long-game accuracy but although I still think it will be a key aspect, my opinion has tempered slightly after analysing the stats, and besides, even if you find every fairway, unless you putt and scramble brilliantly, then you're not going to win this championship.  
 
Is there an angle in?
Don't be afraid to back an outsider. Webb Simpson was a 100.099/1 12 months ago, Rory was fairly well fancied the year before, and Graeme McDowell wasn't a complete no-hoper in 2010, but very few could have fancied the likes of Lucas Glover, Angel Cabrera or Michael Campbell in recent years and they went off at huge odds. Outsiders can and do win the US Open.
And a first time major winner is a distinct possibility too - 10 of the last 12 major winners were winning a major for the first time.

Is there an identikit winner?
The US Open produces its fair share of event specialists - remember Andy North? He only ever won three PGA Tour events and two of them were US Opens! Jeff Maggert has only won three PGA Tour events too and none of them majors but between 1994 and 1999 he finished inside the top-ten at this event four times. 
The 2003 champ, Jim Furyk, has also finished inside the top-four in three of the last seven renewals and over the last ten years, Mike Weir has placed inside the top-ten four times from eight attempts and both Ernie Els and Phil Mickelson have recorded an impressive four top-ten finishes. Lefty's four were all top-three finishes.
More recently, Kevin Chappell has finished inside the top-ten in each of the last two years - his only two appearances. Lee Westwood has form figures that read 3-23-16-3-10 and G-Mac has finished 18-1-14-2 over the last four years but the daddy is of course, Tiger Woods. He missed the cut in 2006, his first event following the death of his father, but on the other 16 occasions he's played, he's made the top-ten eight times and won it three times. 
With the exception of the 2011 renewal, when torrential rain softened Congressional considerably, the US Open is a unique and demanding, exacting test and event specialists are worth very close consideration.

Weather Woes
With the tail-end of Tropical Storm Andrea skulking around the Pennsylvania area, it's sad to see that rain has arrived in the last few days and that the forecast doesn't look great for the next few at this stage either. The 2011 renewal at Congressional was a US Open in name only and if Merion does get soaked we might see yet another far from satisfying birdie-fest to decide this year's event too. 
Mike Davis, the USGA executive director, has said the difference between a firm and fast course and a rain-softened layout could be 18-20 shots and others have issued words of warning also. The Golf Chanel's Brandel Chamblee has said if it's wet, "it's very possible that the lowest score ever shot in the U.S. Open, 268, by Rory McIlroy, will be broken." And the 1971 US Open winner at Merion, Lee Trevino, has said it could get "slaughtered if the course is rain-sodden.
That would be a real shame. I always look forward to this event and love to watch the best tested to their limits. Not to mention that I placed most of my bets last week, before the rain arrived! I'm still fairly happy with my lot but if you want to exercise a bit of caution and wait until Wednesday, the picture will certainly be a bit clearer by then. 

In-Play Tactics
The 2011 renewal was an odd one because of the rain and last year's was strange because of the finish. 
Tiger lost the plot over the weekend, G-Mac was decidedly pedestrian, Lee Westwood went AWOL as per and Jim Furyk completely blew it. In short, all the leaders messed up. Seven players were within three of the lead with a round to go and the best any of them could score was two-over par, by Ernie Els. 
Webb was able to win from off the pace having been matched at 160.0159/1 in-running during the final round, after he'd bogeyed both the 2nd and 5th holes. It was an unusual and unexpected US Open finish and I expect normal service to resume this time around and I'll be concentrating hard on those up with the pace at halfway.
In the 17 years prior to last year, no winner had been worse than 6th at halfway and they were all within two shots of the lead. Last year, Webb was tied 29th and six back with two rounds to go!
A number of winners, Lee Janzen (1998), Angel Cabrera (2007) and Graeme McDowell (2010), lost ground on day three having held the halfway lead. They trailed by five, four and three shorts respectfully through 54 holes, before bouncing back to win, so look for that angle too.  All three must have thought their chance may have gone and all three would have been very handsomely priced before the final round. 

Market Leaders
It's anyone's guess as to which Tiger turns up this week but you can bet your bottom dollar it won't be the one last sighted at the Memorial Tournament. He was too bad to be true at Jack's gaff and he's bound to perform considerably better but he's too short to risk from the get-go given he hasn't won a major now since 2008.
Any significant rain will help Rory McIlroy's cause no end but I can't entertain backing him on current form whatever the weather does. There have been glimpses of the old Rory with the new Nike clubs but by and large he's been disappointing in 2013 and I'd be surprised if he were able to find enough improvement in form to win this week.

Selections
The first, and by some way, the strongest fancy I have this week, is Ireland's Graeme McDowell, who quite simply ticks all the boxes. He ranks 1st for both Scrambling and Driving Accuracy, as well as 11th for Strokes Gained Putting on the PGA Tour and having won the event at Pebble Beach and having contended closely twelve months ago, G-Mac is starting to look like a proper US Open specialist.
Twice a winner already this year, at the RBC Heritage on the PGA Tour and at the Volvo World Match Play on the European Tour, he's in arguably the best form of his life and although he would have been ideally suited by a stern, firm and fast test at Merion, which the weather looks like scuppering, he still rates a fair price at anything around the 30.029/1 mark.
Phil Mickelson's US Open is record is magnificent. He's finished runner-up five times and he's traded odds-on in three of the last nine renewals. He's already a winner this year, at the Phoenix Open, he traded at heavy odds-on at the Wells Fargo Championship as recently as last month and he finished tied second at the St Jude Classic on Sunday.
He abandoned the claw putting grip and reverted back to his old, original style at the St Jude and it paid immediate dividends. I'm still a little concerned about his scrambling, which hasn't been great this year, but he and caddy, Jim 'Bones' Mackay will have worked out a master plan for Merion and I just couldn't leave him out. Lefty will turn 43 on Sunday and the US Open title would be some present.
As Paul Krishnamurty points out here, age is against Lefty, as nobody in their forties has won a major on US soil this century but I agree with Paul, that's not a stat to give too much credence too and I've followed him in on Ernie Els.
The Big Easy has won the event twice already and I wouldn't be at all surprised to see him contend again this year. He didn't putt well last time out on lightning-fast greens at the Memorial Tournament but he ranked 2nd for Scrambling. Prior to that, he's been putting well and if the rain does soften the greens, that will help his cause considerably. 
Accurate-hitter Boo Weekley played just about the best golf I've seen this year when winning the Crowne Plaza Invitational a few weeks ago and considering he was attempting to go back-to-back last week, his tied 27th at the St Jude Classic was a fair effort and a nice prep.  
My last two are from leftfield but hear me out! 
I've read that Merion has an inland links feel to it and I've also read that Tiger Woods said it had an Australian Sandbelt feel about it. The last US Open champ here, David Graham, is Australian, and fellow countryman Marcus Fraser might be worth a very speculative bet at a huge price. He has just one US Open appearance, finishing a respectable tied 45th in 2007, but he does have the right game. He's an accurate driver and a great scrambler and putter, and I thought he was worth a small wager at a massive price.
My final selection is David Lingmerth, who's making his US Open debut this week. The young Swede has already finished runner-up twice on the PGA Tour, he lost in a playoff in only his second event, the Humana Challenge, and he chased home Tiger in the so-called 'fifth major', the Players Championship, only last month. Like Fraser, his stats suggest he has all the right attributes for a US Open and at 670.0669/1 I haven't had to stake too much to find out if he has.

Pre-Event Selections:
Graeme McDowell @ 32.031/1
Phil Mickelson @ 40.039/1
Ernie Els @ 120.0119/1
Boo Weekley @ 140.0139/1
Marcus Fraser @ 610.0609/1
David Lingmerth @ 670.0669/1

I'll be back tomorrow with a look at some of the specialist markets and I'll be updating an in-running diary every morning, starting on Friday.

Late Bets
Having posted the preview nice and early, there was always a risk that I might subsequently add to the portfolio and I have. When I wrote Monday's De-Brief, I made Ryan Palmer one of my players to follow but at the time he wasn't in the US Open field. He got in late on Monday and I was more than happy to back him at a juicy 200.0199/1.
It was only when researching the Top South African market that I noticed how well Rory Sabbatini played last week. He finished tied seventh at the St Jude Classic on Sunday, ranking 1st for greens hit and 4th for scrambling. He's been backing now also, at a very generous looking 420.0419/1.
John Peterson has been posting pictures to Twitter and talking about Merion for a few weeks so he's definitely practised hard at the venue. He finished tied 4th last year in his first appearance in the event and when I noticed he'd drifted right out to 730.0729/1 I thought he was worth a small bet.
Last but not least, I had no intention of playing Graeme McDowell for a place but when I noticed he was put in at 2.8815/8 in the Fixed Odds top-20 market, I simply had to back him. Given the form he's in and that he's finished inside the top-20 in each of the last four renewals, it was pretty much a no-brainer. I wasn't the only one to spot it obviously, so it's a price that's now sadly long gone.

Late Bets:
Ryan Palmer @ 200.0199/1
Rory Sabbatini @ 420.0419/1
John Peterson @ 730.0729/1

Top-20 Market
Graeme McDowell @ 2.8815/8 Fixed Odds Market
I will try my absolute hardest not to add any more before they tee-off on Thursday but I can't promise anything!
* You can follow me on Twitter @SteveThePunter
Discover the latest articles