WGC-Cadillac Championship: Dave Tindall rates the top 10 for course, current and Florida form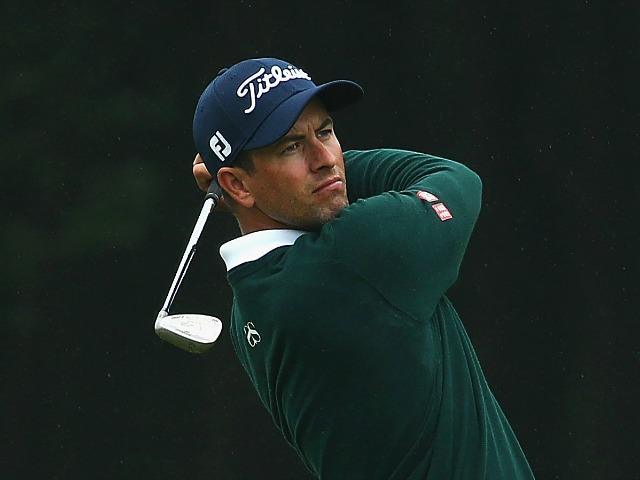 Adam Scott can reel off another top 5 finish
Dave Tindall arms you with the stats that matter for a punt on the Top 5 and Top 10 Finish markets at the WGC-Cadillac Championship...

"Scott is second on Strokes Gained: Tee-To-Green this season and also 8th in Driving Distance so he has the perfect skills-sets to thrive again this week."
Rory McIlroy
Rory followed his miserable final-round 75 at Riviera with a pair of 72s and a missed cut at last week's Honda Classic so will want to find some momentum with The Masters on the horizon. Since Gil Hanse did a total redesign of the Blue Monster ahead of the 2014 event, McIlroy has finished T25 and T9 at the new-look venue. Twelve months ago he said: "The margins are so small on this golf course, and at times, I felt last year it was a little unfair because of how firm the course was. I think it's a golf course that's designed for a ten mile an hour wind and usually you get a 20 mile an hour wind here. It's a tough test." He certainly didn't have anything like near his 'A' game last year and showed his frustrations by helicoptering his 3-iron into the water after pull-hooking an approach. That said, he still managed T9 so lay him with caution.
Last four events: MC-20-6-3
Course form: 9-25-8-3-10-65-20
Florida form: MC-8-11-9-MC-6-25-2-8-8
Last 50 starts - Win: 18%, Top 5: 40%, Top 10: 62%

Jordan Spieth
Ahead of his debut in the event in 2014, Spieth said: "I think it's a great looking course. The greens are the kind of greens I grew up on. I feel very comfortable. If the wind blows, you're going to have to control your driver out here and you've got to keep the ball in play and you've got to be very smart and hit some pretty impressive short game shots around the greens." Because of the total redesign, Spieth added: "I'm seeing the course for the first time and so is everybody else; that kind of fuels me." That said, he had to settle for T34 while last year's T17 was an improvement but still not what we expect. The same can be said of his recent form after he followed a T21 at Pebble with a missed cut at Riviera after opening with a 79. A Friday 68 helped restore some confidence but it's hard to find a strong reason to back him here although, as with Rory, lay him at your peril.
Last four events: MC-21-2-5
Course form: 17-34
Florida form: MC-1-17-4-20-34-7
Last 50 starts - Win: 14%, Top 5: 40%, Top 10: 52%

Bubba Watson
"You know, I finished second here a couple times. I can't explain it. The golf course is very, very difficult, for me, for my style of play. I can't stand the golf course. It's way too tough for me. Donald Trump, he put together a tough one for me and very difficult," said Bubba last year. Two days later he was counting the cash after finishing third. "This is my third top five in four years. It was a great week." It's fair to say, you take anything Bubba says with a pinch of salt so the bottom line is that his record here is superb, especially since the re-design. Add to that his victory at Riviera last time and he could well be the man to beat this week. Although he might not see it, this is a good fit as smashing the ball off the tee is a big asset. Everyone will miss fairways so coming out of rough with shorter clubs makes life so much easier. Note, last year's top three all finished in the top three for Driving Distance.
Last four events: 1-MC-14-10
Course form: 3-2-18-2-72-59
Florida form: 42-3-48-WD-2-37-14-18-4-2
Last 50 starts - Win: 10%, Top 5: 32%, Top 10: 42%

Dustin Johnson
DJ's record in Florida is horrible, with one notable exception..... the Blue Monster. Johnson finished runner-up here in 2011, T12 in 2013 and then showed his liking for the new layout when fourth in 2014. Last year, he embraced it to the full and shot three out of four rounds in the 60s to win the title by a shot. He hasn't won since. "Here, you know, you've really got to hit good golf shots on just about every hole. And you know, I really felt like I really controlled my golf ball very well all week. Didn't putt quite as well as I'd have liked to all week but holed the putts when I needed to." He also acknowledged the importance of distance: "It helps because there's a lot of carries to get it over the fairway bunkers; 300, 305, 310. If it's downwind, it definitely helps to be able to hit it that far to get it over the bunkers, because there's not much rough around there. You don't want to be in the rough, though, because you can't spin the ball and these greens are really firm. It definitely helps on quite a few holes. And the par 5s are fairly long, so if you can get one in the fairway on the par 5s, you can reach them." After a top four at Riviera (2nd G.I.R), he looks set for another big week.
Last four events: 4-41-18-10
Course form: 1-4-12-35-2-56-35
Florida form: 69-1-MC-59-4-WD-12-46-35-57
Last 50 starts - Win: 4%, Top 5: 26%, Top 10: 46%

Adam Scott
So there is life in Adam Scott post-anchor ban. He's proved it in the last two weeks, finishing runner-up at Riviera and winning The Honda Classic. "I hit a lot of great putts again today," he said after his victory on Sunday. "I did what I had to do. My game's come into a really good spot at the back end of last year, and starting out this year, I've been working hard to get it there, because I think it was a bit loose last year. Made some nice progress in all areas, especially obviously noticeably on the greens and paid off this week." Scott has had some fine results on the Blue Monster, including a fourth place on the revamped layout last year. Interestingly, he said last year that he finds it less of a grind than PGA National - "it's just so much tighter than here (Trump National)" - where he won the Honda last week. Everything appears in place for the Aussie to thrive again.
Last four events: 1-2-56-2
Course form: 4-25-3-13-6-50-66-9-61-MC
Florida form: 1-38-35-MC-4-38-3-25-12-19
Last 50 starts - Win: 8%, Top 5: 36%, Top 10: 52%

Jason Day
Day hasn't had so much as a top 10 in Florida since T6 at the 2011 Players Championship so looks an obvious candidate for a lay. At this venue, his best is T20 in 2012 while, on his one try since the re-design, he was a modest T31 in 2015. This is just his fourth start of the season and although there's been none of the fireworks that he produced in the second half of 2015, two of his three finishes so far have been T10 (Hyundai TOC) and T11 (Pebble Beach) so he's hardly gone off the boil completely. As for this week's venue, he said in 2014: "It's probably one of the most difficult golf courses that we play all year." Looking at his results, you'd have to say that he finds it difficult too.
Last four events: 11-MC-10-10
Course form: 31-33-20-45
Florida form: MC-17-31-19-45-43-33-MC-20-20
Last 50 starts - Win: 14%, Top 5: 34%, Top 10: 46%

Rickie Fowler
Fowler had two good days at The Honda Classic and two poorish ones on the weekend but it's still a sign of the level he's at that he can make the top six when only shining for 50% of the tournament. That followed his should-have-won second place in Phoenix while, of course, just two starts earlier he'd lifted the trophy at the Abu Dhabi Golf Championship. His form here isn't as strong as some of his peers but he did crack the top 10 on debut and also took T12 on the re-design last year. He also won the Players Championship in Florida (where he resides) last May. Of the Blue Monster, he said last year: "You've got to be on top of your game and hit a lot of great golf shots, make some putts. The greens are firm. With them being fairly new, downwind, downgrain, tough to hold the greens, especially coming in with longer irons so you have to be on your numbers and have control of your golf ball." Fowler is 8th in Strokes Gained: Tee-to-green this season so appears to have good control of his.
Last four events: 6-2-MC-1
Course form: 12-44-35-45-8
Florida form: 6-1-29-12-41-MC-MC-44-24-MC
Last 50 starts - Win: 8%, Top 5: 28%, Top 10: 44%

Henrik Stenson
This was Stenson's take on the course last year: "It keeps you on your toes all the time, and in these breezy conditions, you don't need to do a lot wrong sometimes to get penalized. You have to stay focused. It's definitely going to give you an indication where you're at with your game, and you've got to play well to get a score out there. You've just got to come out with a good gameplan and stick to that one and try and avoid disaster on a few of the holes." The Swede did a good job of it, battling away to finish fourth. He's coming in off a break and this is his first start on the PGA Tour this year but he certainly looked sharp on the Desert Swing when finishing third (Abu Dhabi) and sixth (Dubai).
Last four events: 6-3-2-59
Course form: 4-16-37-77-57-19
Florida form: 17-2-4-4-34-5-16-MC-5-8
Last 50 starts - Win: 2%, Top 5: 38%, Top 10: 46%

Justin Rose
Rose took the title here on the old layout but has struggled on the new one, finishing T34 and T55. He said ahead of that 2014 event: "There's elements that you recognize, but pretty much the shots and the lines and obviously clearly the reads on the greens are all completely new, so yes, I played well here in 2012 but again this is essentially a new golf course. I didn't even bring my yardage book from the past number of years." There's scope to lay him on those last two results while it's worth noting that he has three missed cuts and a finish outside the top 50 in his last four starts in Florida. Better news can be found in his current form with a T6 at Pebble and a T16 at Riviera. In L.A. he said: "I'm really encouraged with a lot of aspects of my game. Driving the ball really, really well. Short game and putting have been really good. I definitely feel like I'm clicking into something."
Last four events: 16-6-MC-22
Course form: 55-34-8-1-42-20-15-MC-41
Florida form: MC-MC-55-MC-4-MC-8-34-MC-2
Last 50 starts - Win: 8%, Top 5: 32%, Top 10: 44%

J.B. Holmes
One man who loved the new-look course was Holmes, who opened up with a sensational 10-under 62 in round one last year. To give it context, Dustin Johnson won the tournament with 9-under! "I like it. I think it's way better. Before this, I didn't care for it at all. One of my least favourite tracks on tour. It was just too easy. I felt like, for a World Golf Championship, 22-under winning really shouldn't happen." Holmes had a five-shot lead at one point on the final day but couldn't convert. It was still a great week for him and he realised his length off the tee was a big plus. "If you can get the driver and get it to go over a few bunkers depending on what the wind is, (length) definitely can be an advantage. It's a long golf course to start with." Holmes also boasts some excellent current form this season with nothing worse than T11 in his last four starts.
Last four events: 11-11-6-6
Course form: 2-18-40-MC
Florida form: 51-MC-2-MC-10-54-MC-MC-MC-29
Last 50 starts - Win: 4%, Top 5: 10%, Top 10: 22%

Conclusion
Adam Scott is playing some superb golf at present and a trawl through his past results shows that he tends to bunch good finishes.
On the last two occasions he returned to the winner's circle he went 4-9-5 in his next three starts following victory at Colonial and then 1-3-2 after landing his home Australian PGA Championship.
Scott is second on Strokes Gained: Tee-To-Green this season and also 8th in Driving Distance so he has the perfect skills-sets to thrive again this week.
He's made the top five at Doral on two of his last three visits so back him to do so again at 3.7511/4.
I'm tempted to support Bubba and DJ too but Scott has better overall long-term top 5 stats (36% of his last 50 starts) so looks the most reliable.
By contrast, I'm definitely a layer of Scott's fellow Aussie Jason Day for a top 10 at 2.829/5.
His record in Florida is pretty abysmal - a single top 10 in 22 starts - and there are plenty of in-form players and course specialists who can keep him out of the top 10 again here.
Finally, I'll have a punt on Henrik Stenson finishing in the top five as he's a continual high achiever in Florida.
The Swede has made the top 5 in five of his last nine starts in the Sunshine State, including three of the last four. That takes into account his top four on this course last year.
He has a good gameplan for this track and we're certainly getting some value at 6.86/1.

Recommended Bets
Back Adam Scott for Top 5 @ 3.7511/4
Lay Jason Day for Top 10 @ 2.829/5
Back Henrik Stenson for Top 5 @ 6.86/1
Dave's 2016 P/L (based on £10 per selection)
Staked: £60
P/L: +£31.90
(After Honda Classic)
Discover the latest articles