USPGA 2015: Can DJ banish the ghosts of Whistling Straits past?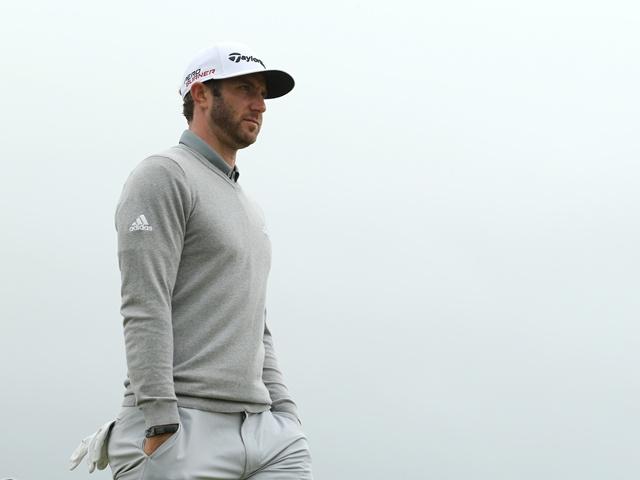 Last man standing? In the year's final major, DJ could finally be first
Dustin Johnson is still having painful flashbacks to 2010 where poor luck and judgement cost him at this venue and this championship. Yet Romilly Evans reckons he's strong enough to overcome them...

"A new major grandstand has happily ensured that his 18th-hole nightmare won't be revisited"
There is some small, sandy corner of Whistling Straits' 18th hole, which will forever lament the fall of Dustin Johnson in the 2010 USPGA.
Johnson blithely played from it during the closing round, believing that his ensuing bogey in regulation had at least found him a place in the play-off. Not so. He was subsequently informed that he had grounded his club in a tiny bunker, and assessed a two-stroke penalty. Thus began the tale of DJ's major heartache.
Johnson now returns to Whistling Straits five years on, looking for some belated redemption at the season's final major. This year, however, that stealthy sand trap has been ironed out by a spectator grandstand. One fewer challenge stands in his way. And yet his foremost challenge remains the same. He still needs that first major championship.
Depending on whom you ask, Johnson was denied his final chance in Glory's Last Shot because of the vagaries of the golfing rulebook (which continues to frustrate both fan and occasional viewer alike) or simply his own heedless attitude (which continues to frustrate both fan and occasional viewer alike).
Regardless, this infamous incident of ill-timed fortune is being outweighed by a growing body of evidence that suggests DJ falls short in the events which matter the most. For he has inexplicably coughed up two other major titles when playing alongside two lesser Northern Irish talents (the 2010 US Open to Graeme McDowell, and 2011 Open to Darren Clarke) with a display of waywardness more befitting a Sunday hacker than and Sunday closer. And lately, it's getting even worse.
For the current solar cycle has been even less kind to Johnson. First he donated the US Open to Jordan Spieth, three-putting from 12 feet in the home hole at Chambers Bay. Then he unraveled from the 36-hole helm at St Andrews into a mire of mediocrity over the weekend.
Indeed, woeful weekends have defined DJ of late. In his past five majors, he stands a jaw-dropping 31-under-par for his opening two rounds combined, but a deplorable six-over for his final two. Temporary coincidence, or worrying downturn?
While the sample size is as yet too small to draw a definitive conclusion, the 31-year-old certainly wants to collect one of the Big Four before the scar tissue of near-misses catches up with him. He stands on the threshold of becoming the game's next major star, or the next major fall guy.
The hope is that DJ is skilled enough to eclipse Rory McIlroy, and certainly Spieth. The fear, though, is that he could become tortured enough to rival Sergio Garcia or Colin Montgomerie on golf's grandest stages.
Whether you class Dustin as dopey or easy-going, the inference is that he is better-minded than most to right the ship before it's dashed on the jagged rocks of perennial torment. Tiger Woods says Johnson possesses "a gear I don't have." While McDowell added that DJ is one of only two players (the other is McIlroy) who have made him "feel like it doesn't matter even if I play my best."
These are glowing testimonials of which Johnson can rightly be proud. Yet he should be careful they don't become pithy epitaphs on a tombstone which mourns the passing of another huge talent which failed to fulfil its potential.
Rest assured, Johnson will have many more opportunities to pull up a comfy chair at golf's high table. But a victory at Whistling Straits - for which he can be backed at 16.015/1 - would provide the sweetest release from those major shackles. This lakeside layout is a bomber's paradise and, after Rory's recent total rupture of the ACL, no-one presently hits it longer or straighter than DJ.
That new major grandstand has happily ensured that his 18th-hole nightmare won't be revisited this week. Major grandstanding from DJ could be the result.
Discover the latest articles