Golf Betting: Will punters ever get good value about Rory again?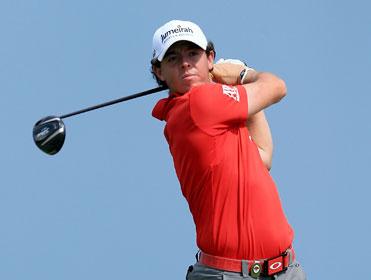 Backing Rory blind is a major no-no
Major win no.2 is in the bag and Rory will be ante-post favourite for every big tournament in 2013 but, be warned, McIlroy is not to be backed every week...
"Punters must be wary of over-reacting. Rory is certainly golf's new poster boy and the man to beat, but he still has a long way before he can be considered the 'punters' friend', like Tiger during his peak."
The King is dead. Long live the King. After another majorless season, Tiger Woods seems ever further away from a 15th major title whereas the man so many tipped to emulate him has just landed his second in the most comprehensive fashion. Rory McIlroy's eight-shot winning margin may seem harsh on some gallant chasing efforts from the pack, but it doesn't flatter the new PGA champion.
Rory's weekend score of -11 was truly one of the all-time great performances, arguably better than when he won the 2011 US Open by the same margin. The difference this time was that he was put under extreme pressure during Sunday's front-nine, yet every time Ian Poulter birdied, Rory responded in kind with either one of his own, or a solid par putt.
It was a masterclass in front-running, from a player who has learned from past failures in that department. McIlroy appears to have reached around the same level as Tiger had by the age of 23.
Whether his career pans out in quite the same manner, however, is another story. Given the frequent changes we've seen at the top of the world rankings over recent years, it is unlikely Rory will remain number one for a decade like Woods. Moreover, unless he develops super-human qualities, he will never be able to match Tiger's astonishing win ratio. While Tiger's second major was his 12th professional title, Rory had only won six times prior to Kiawah Island, and Tiger's best spell was yet to come.
That isn't a criticism. What Tiger did in his first decade on tour was unprecedented and throughout his glory years, most assumed he was making records that would never be broken. The next best players of Tiger's generation were Phil Mickelson and Ernie Els - who managed a total of eight major titles between them. Rory is already halfway to emulating those legends with 20 years less experience.
Nonetheless, it is important that punters recognise the distinction with Woods. Last week's pre-tournament odds of 28.027/1 now seem crazy, especially as Rory offered a huge hint when stating pre-tournament that was confident of enjoying an advantage on Kiawah's paspalum greens.
The result is that McIlroy is certain to be a vastly shorter price for the rest of the season and winter favourite for all of next year's majors. Consequently, any value may have disappeared for the foreseeable future. With golf seeming more wide-open every year, backing favourites in all bar a few specialised events is becoming a route to the poorhouse.
Without taking anything away from his achievement, let's not forget that Kiawah Island in relatively calm conditions was absolutely perfect for Rory, who oozed supreme confidence from the first tee. His driving advantage was visibly significant on long holes and his touch on or around those paspalum greens was decisive. It won't be like this every week. When he missed cuts at Wentworth and Sawgrass, it was merely in keeping with previous failures around those narrow layouts. Just as he seems to prefer a bit of room off the tee, Rory is still ill-equipped for a very windy day, as illustrated by Friday's 75.
Therein lies the key difference with Woods at this stage of their respective careers. Tiger didn't just monopolise events at ideal layouts like St Andrews and Torrey Pines. Following his second major title, Woods won an incredible 14 times in the next 14 months on courses as diverse as easy, wide-open Magnolia at Disney and narrow, tree-lined, penal Valderrama.
While the fast-improving Irishman will hopefully resolve those flaws in due course, until he demonstrably improves results in less suitable conditions, punters must be wary of over-reacting. Rory is certainly golf's new poster boy and the man to beat, but he still has a long way before he can be considered the 'punters' friend', like Tiger during his peak.

Discover the latest articles