Golf Betting: Four proven winners to back every week until ending their drought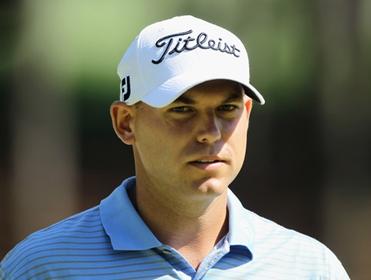 Bill Haas is playing well without winning, and possibly overdue
In a sport like golf, where tournament wins are few and far between, it can pay to back good players on a losing streak, in expectation of a turnaround in fortunes. Paul Krishnamurty has identified four such players with a view to backing them every week until they win...
"Haas clearly knows how to get the job done, winning five times in the last four years. He's rarely a short price and sometimes even triple-figures for the big ones, yet it would be no great shock to see Haas pop up in a major or WGC event."

It has struck me lately that golf is something of a buyers market. Most of the time, the winner's odds are attractive, sometimes huge, and enough to pay for a long losing streak. Even among those regularly near the head of the market, it can pay off simply to back the same player every week.
Take the example of Phil Mickelson, who in 122 starts since the beginning of 2009, has won 10 times. A one unit on Phil for every tournament would have yielded more than 50 units profit over the period.
We've seen some more extreme examples recently in two players widely identified as big prospects from the outset of their short PGA Tour careers. Patrick Reed has won three times in 52 starts, each time at more than 100.099/1. Russell Henley has won twice in 38 starts, both at more than 200.0199/1.
If they play the average 30 times per season, the 300 odd units earned will pay for ten years worth of bets. They were pickable, too. Steve Rawlings was backing Reed on a regular basis just before he broke through, while Henley has also featured on these pages.
Of course there's another side to it - somebody has been backing Rickie Fowler and Graham Deleat off a cliff - but my theory is that almost all players good enough to reach the world's top-50 will deliver over the long-term. I'm already following a first-time winners list in this way, without success as yet but Emiliano Grillo was a heartbreaking second at 600.0599/1 in Dubai.
The plan now is to do the same, but this time with proven, multiple winners who haven't won for a while. I'll be staking one unit on each for the rest of the season, stopping once they win.

Luke Donald 
It is less than three years since Donald topped both money lists and reached the number one spot, yet he hasn't won on the main tours since Wentworth nearly two years ago. That spell will probably turn out to be the peak of his career, but he hasn't become a bad player overnight. Indeed he looked close to his best during the Florida Swing and could well win in the next few weeks, with The Heritage and Players Championship two very plausible targets. Over the longer term, the chances are Luke will win plenty more tournaments, in his turn, and now his profile has slipped, we should get decent odds.

Brandt Snedeker 
I regard Snedeker in a similar light to Donald. World-class, magnificent around the greens, probably not quite good enough to sustain a very high position in the rankings for a long time, but likely to win in his turn. The last of his six wins came last July in the Canadian Open and many failures since reflected slow progress in recovering from injury. If last week's eyecatching eighth at Bay Hill, easily his best performance since injury, is a guide, Snedeker will be winning again before long. Most of his best form has come in the big events ahead, such as the Masters and FedEx Cup play-offs, and I notice that Mike Norman fancies him for the Augusta showdown in a few week's time.

Bill Haas
For some reason Haas seems less fashionable and popular with punters than many players with equal or inferior records. After all, he clearly knows how to get the job done, winning five times in the last four years. He's rarely a short price and sometimes even triple-figures for the big ones, yet it would be no great shock to see Haas pop up in a Major or WGC event. His recent form carries the hallmark of someone playing consistently well, just slightly short of his bet, making his last 11 cuts and registering eight top-25s. You won't go far wrong backing players with consistent numbers like that.

Martin Laird
Finally a pick who, if he were to win this season, would probably pay for the entire system in one go. Martin Laird has already won three times, all at triple-figure odds, and is exactly the type of talented yet inconsistent player who is always a big price, but well capable of producing the odd special performance. Even this week as defending champion, Laird is a 65.064/1 chance. He's another whose game is likeliest to peak during the summer, when greens at their dryest and fastest, therefore rewarding his high ball flight. He's already won Bay Hill, a Houston Open and finished runner-up at Sawgrass, so don't rule out a massive priced upset somewhere soon.
Discover the latest articles