Farmers Insurance Open: Laird can be a big hit at Torrey Pines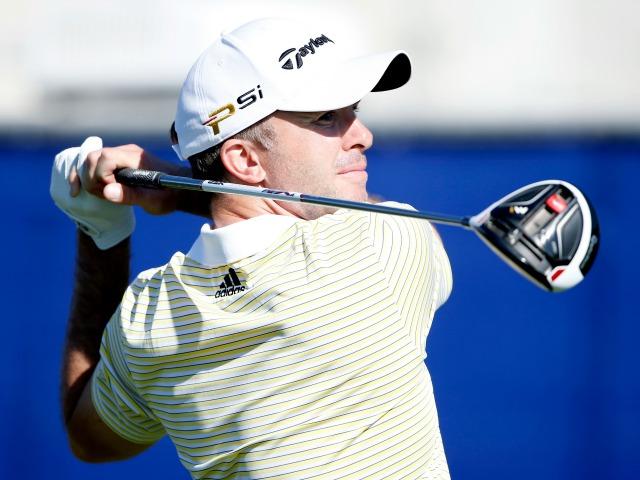 Martin Laird is a big fan of Torrey Pines
Dave Tindall brings us his analysis and tips for this week's PGA Tour event - the Farmers Insurance Open at Torrey Pines in California...

"Wins for John Daly, Tiger Woods, Bubba Watson and Jason Day should tell you that big hitters thrive at Torrey Pines and I'm certainly keen to get players on board who give it a huge lash off the tee."

Main Bet: Back Martin Laird @ 51.050/1
Each-way terms: ¼ odds, 5 places

Wins for John Daly, Tiger Woods, Bubba Watson and Jason Day should tell you that big hitters thrive at Torrey Pines and I'm certainly keen to get players on board who give it a huge lash off the tee.

The science is simple; the fairways are hard to hit and the rough is penal so, as everyone will find it hard to keep it in play, the longer hitters will launch their recoveries from much nearer the green and with shorter irons.

It's also a venue where course form seems to count for plenty. Brandt Snedeker was winning at Torrey Pines for the second time last year, 2015 champ Day had been runner-up the year before, 2014 winner Scott Stallings finished runner-up when defending and, of course, Tiger won this event eight times and again in the 2008 US Open.

So, first up, is a man who has cracked the top 10 at Torrey Pines in each of the last two years.

Martin Laird finished 33rd in Driving Distance last year (298.5 yards) and can really smash it off the tee box.

He made the cut here just twice in his first five visits but has really started to work out what's needed in recent years. In 2014 he put down a marker with T37, improved to T7 in 2014 and added T8 last year, holding himself together in the appalling weather when scores ballooned. Laird's 77 actually advanced him a spot up the leaderboard on a day when the average score was just under 79.

Over the last couple of years, the Scot has said in press conferences: "This is maybe my favourite course to play all year, the South Course, so I've been looking forward to coming here. For me, I don't know why it is, there's a lot of holes that suit my eye. I just like it. There's a lot of holes I stand up there and like the look of the tee shot and seem to drive the ball pretty well.

"You got to be able to hit it high and stop it. That's one of the reasons I like the golf course. That's my ball flight, I hit it about as high as anyone and I feel like can I go for a few flags on that golf course that some people maybe can't."

"I just love being here and it shows with how I play. I generally play pretty good here because of that."

Laird, who was second at halfway here in 2015, will return to Torrey Pines confident that he can shine again.

He's teed it up four times so far on this wraparound schedule and finished 8-27-13 before Christmas and also T9 in last week's CareerBuilder Challenge.

The stats show he's been hitting it long and straight in recent times, Laird finishing 8th in Driving Accuracy last week and 2nd and 12th in DA before that. Allied to his length, it makes him a powerful proposition on this course.

And let's not forget he also putts these greens very well.

The Future of Fantasy website lists the top 25 performers on Poa Annua greens since 2013/14 and Laird is there in 15th spot with a strokes gained total of 1.892. In the specialists table (Poa v Expected Strokes Gained) he's actually fifth in putting on Poa - over a full stroke better than his average measured across all putting surfaces.

Laird looks to have a lot going for him here.

It may seem a dubious play to Hudson Swafford just days on from his first Tour win. After all, he may just be happy to drink in that success and coast along here and enjoy the spectacular clifftop views.

But it's been a trend in recent years for players to get hot and stay hot and Justin Thomas has already reminded us of that with his back-to-back wins in Hawaii.

It's probably too premature to put Swafford in that bracket but it makes sense to leave some chips on the table and back him here as this really is an excellent fit for the Georgia Bulldog.

Swafford smashes it a mile (he's been 5th and 1st in Driving Distance on his two starts in 2017) and does pretty much everything well.

The top 10 on last year's All-Around Ranking were Day, McIlroy, Koepka, Garcia, D Johnson, Scott, Palmer, Rose Mickelson and.... Swafford. Matsuyama was 11th and Rickie Fowler 12th. That's some impressive company to keep and probably acted as a pointer that a win was around the corner soon.

The idea that Torrey Pines should suit his length and all-round skills isn't just theoretical. Swafford teed it up in this event last year and was T13.

There is actually a precedent for a player scoring a first breakthrough Tour win and coming to Torrey and shining again.

Jonny Vegas won the former (then called the Bob Hope) and seven days later rode the wave, shot four rounds in the 60s and finished T3 in the Farmers Insurance.

He's a laidback character and so is Swafford so I don't expect a huge emotional reaction to his win.

Asked about how he felt after the victory, Swafford said: "Not so much relief, but maybe a little bit, just of getting in contention a number of times lately and finally being comfortable with it and just executing some great shots down the stretch. Really hit some good ones coming in

"I've been in the last few groups the last few tournaments and had chances and hadn't got it done."

Swafford has actually been in the top three at halfway in his last three starts so the win had been coming. Add the surge in confidence to a swing that is dialled in and he could easily be a big factor again this week.

I'm willing to find out at 66/1.

Incidentally, if you want a 150/1 shot, look no further than the aforementioned Vegas. He's been playing some very consistent golf for a while and has top 10s in two of his last four starts (OHL Classic and Australian Open).

As well as his T3 on debut, Vegas has also finished T18 and T11 in his last two starts at Torrey Pines, a venue where he won the Junior Worlds.

I wasn't expecting to see 80/1 about two-time Torrey Pines runner-up Marc Leishman so he gets the final vote.

The Aussie came second in both 2010 and 2014, finished in the top 10 again in 2011 and also has T26 (2009) and T27 (2015) on his course form record.

The 80/1 becomes even more appealing when considering some decent recent form.

Leishman opened his 2016/17 PGA Tour season with a top five in the CIMB Classic in Malaysia and then added T24 in the OHL Classic in Mexico. He rounded the year off with T21 in the Australian PGA Championship.

The 33-year-old, who lost a play-off in the very windy 2015 Open Championship at St Andrews, returned to action in the Sony Open a couple of weeks ago and posted T20 after two 66s and a pair of 68s.

He hits it long (7th for DD at the Sony) and has three times finished in the top eight for Greens In Regulation at Torrey.

It's a simple one really. Course form, in good nick and a tasty price.

I was close to putting in Scott Stallings at 66s given his excellent record here - a win, a second and T25 in the last three years. He was also T8 in the CareerBuilder Challenge last week.

At the front of the market, I was also half-tempted to put Dustin Johnson up at 9/1.

He's priced at 8/1 (US Open) and 9/1 (Open Championship) for two of this year's majors and surely it's an easier task to win this.

I'm not too concerned about his jet-lag (golfers get used to travelling) and prefer to look at his trip to Abu Dhabi as one that built confidence given that he was runner-up.

The decider, though, is that his course form here just isn't good enough despite it seeming an ideal set-up.

From nine starts, including the 2008 US Open, DJ has managed just a single top 15 even though that was T3 in 2011. It's well short of what you might expect although clearly he's a stronger player now.

Tiger Woods' first start in a PGA Tour event for 17 months will be fascinating to watch but I'll be happy just doing that rather than investing in him at 40/1.

True, there were some promising signs in the Hero World Challenge but, ultimately, he ended 15th out of 17 who completed all four rounds.

To win eight times at Torrey Pines is amazing; to win again after such a long break would arguably be even more extraordinary.
Dave's 2016/17 PGA Tour P/L (based on £5 e/w per selection outrights, £10 win top 5s/10s)
Staked: £290
Returned: £771.56
P/L: +£481.56
(After CareerBuilder Challenge)
Discover the latest articles