World Cup Daily Briefing: England and Belgium fight for unwanted prize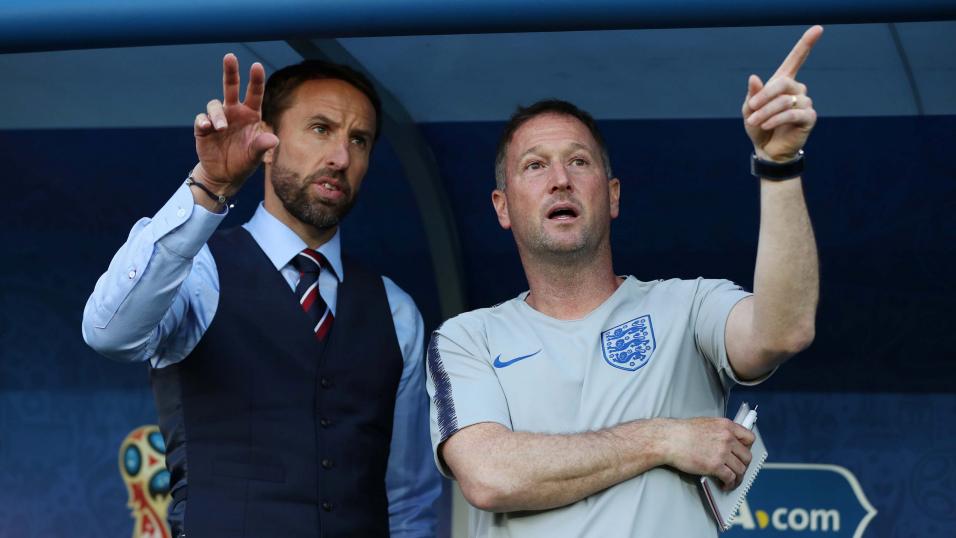 Gareth Southgate and Steve Holland plan their trip to the airport.
Dan Fitch points you in the direction of the best bets and tips for today's match between England and Belgium, while also looking ahead to tomorrow's World Cup final...
"England's defeat to Croatia in their last match was their 100th competitive defeat – each of their last six competitive defeats have been at major tournaments."
Today's game - Saturday, 14th July
Third Place Play-Off
Belgium 2.3211/8 v England 3.211/5; The Draw 3.8514/5
Kick off 15:00; Live on ITV
It's the game that no nation wants to play in and Belgium and England may well use the opportunity to give fringe players a taste of World Cup action.
"England have been much better at getting off the mark early. They netted after 11 minutes against Tunisia, after just eight v Panama, after 30 against Sweden and after only five minutes against Croatia."
Read Dave Tindall's Belgium v England preview and betting tips here.
England watch
The dream is over. Football is not coming home after all, seeming intent to instead continue the global tour it's been on since 1966.
When you get to within 22 minutes of reaching the World Cup final, it's bound to be painful to taste defeat, but England can be proud of their campaign, having reached a stage of the tournament that few would have predicted. With both the U17 and U20 teams being the reigning world champions at their age level, there is optimism about the talent coming through to improve what is an already young side.
This could be the start of something, rather than the end and rather than wait two years for their next true competitive test, England will have the chance of gaining revenge over Croatia before the year is out, as they meet their semi-final conquerers, along with Spain, in the Europa Nations League.
Most importantly, the nation has fallen back in love with the England team. At a time when the country is divided about everything else, it's good that everyone can agree that this exit from Europe is a sad event.
Who will win the World Cup?
Having gone into the tournament as the fourth favourites behind Spain, Germany and Brazil, it's no surprise to see that France are rated as the heavy favourites at 1.4840/85 to win the World Cup.
Yet in a tournament that has been defined by shock results, Croatia are live outsiders at 3.052/1. They have shown amazing resolve to reach the final, with Croatia having been behind in each of their knockout stage games. They won't go down without another fight.
Stat of the day
England's defeat to Croatia in their last match was their 100th competitive defeat - each of their last six competitive defeats have been at major tournaments (five at the World Cup, one at the European Championships).
Belgium are 1.684/6 in the Draw No Bet market.
Who will be top goalscorer?
It looks as if Harry Kane will be going home with the Golden Boot. He has six goals and you just know that he will insist on playing against Belgium today to try to add to that tally, despite looking ready for a good lie down during his tired performance against Croatia.
Kane is the 1.081/12 favourite. The most realistic challenger is Romelu Lukaku at 20.019/1, who could go level if he grabs a brace. It would take a hat-trick for either Antoine Griezmann or Kylian Mbappe to get back into contention and they are both rated at 75.074/1.
Who will win the Golden Ball?
The award for the tournament's best player now appears to be a two horse race and the winner will probably be decided by the result of the World Cup final. Mbappe is the favourite at 2.1211/10, ahead of Luka Modric at 2.942/1.
Outsiders include Griezmann at 14.5, N'golo Kante at 20.019/1 and Paul Pogba at 29.028/1, but they would have do something dramatic in the final to claim victory.
What other sport is on today?
We have good news. It's safe to turn the TV back on, as the incredibly boring Wimbledon semi-final between Kevin Anderson and John Isner has finally finished. They might have been on court for over six hours, but it was arguably more gruelling for the dedicated few that sat and watched the whole game from their sofa.
Wimbledon should be more entertaining today, as the women's final between Serena Williams and Angelique Kerber takes place, alongside the conclusion to the men's semi-final involving Novak Djokovic and Rafa Nadal.
Our crack team of tennis tipsters are on hand with all the best Wimbledon betting advice and insight.