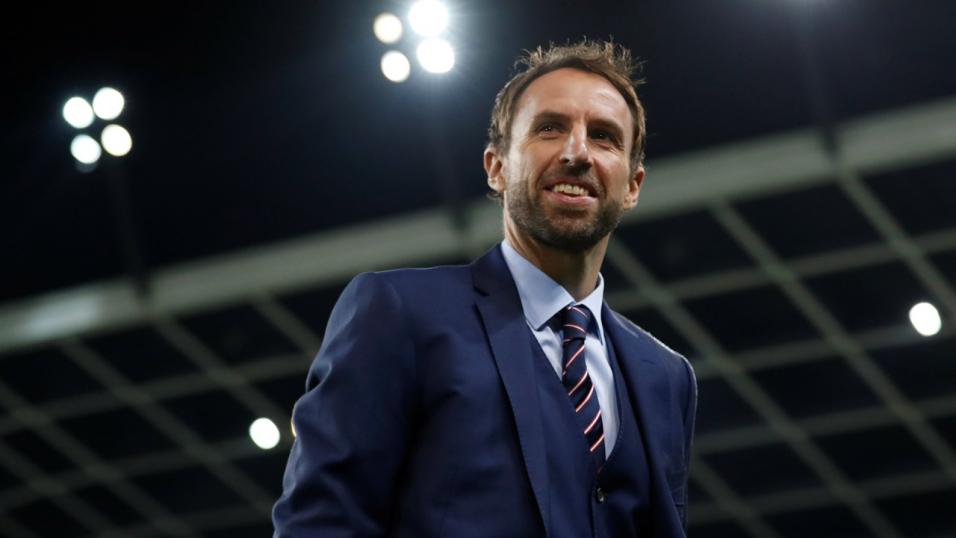 England are going to the World Cup full of optimisim
Jack Lang is assessing the chances of the World Cup favourites. Somehow, he was asked to write about the Three Lions as part of that brief...
"Results have been OK, in a definitely-won't-remember-that-in-six-months'-time kind of way. Draws with Spain, Germany, Brazil and Italy: these look like signs of maturity"
What was it that Baddiel and Skinner sung? "Three Lions on a shirt; Jules Rimet still gleaming. (*Checks calendar*) 52 years of hurt never stopped us getting hopelessly caught up in a losing cause every other summer for the entirety of our miserable lives to date." Something like that. Although it doesn't scan half as well as I remember.
Yes, it's England at a big tournament, aka Misery Roulette. There are so many arguments against getting emotionally invested in it all - Kiev, Belo Horizonte, Nice, and that's before we even leave this decade - yet you know, deep down, exactly where this ends. And where this ends is in a hedge, halfway home, your cheeks freshly moistened by tears, voice hoarse from shouting obscene things about Harry Maguire's decision-making.
Still, England are [19.0] seventh-favourites to win the thing, so it can't be all bad, can it? Can it?
In Gazza we trust. Not that one
Hope springs eternal, and at least, for the first time in longer than the suits at the FA would probably care to admit, England have a manager with a clear vision and the conviction to follow through with it. Gareth Southgate's patient, safety-first strategy won't be to everyone's taste, but we can at least be reasonably sure that he's not designing his line-up on Wayne Rooney's Etch A Sketch.
Comfort on the ball is the order of the day: this is an England side that will go down passing, inspired by all of the club sides du moment who have far better players for it. Even the defenders have to be part-time playmakers, hence the omission of Chris Smalling and all other Row Z ambassadors. Reputations, too, seem to be of little import to the Pizza Hut Kid, with tabloid favourites Jack Wilshere and Joe Hart also left out of the squad.
It's coming home?
Results have been... well, OK, in a definitely-won't-remember-that-in-six-months'-time kind of way. A win against the Netherlands, draws with Spain, Germany, Brazil and Italy: these look like signs of maturity, of progress scratched out from the cliff face.
That backline, protected by trundling wartank Eric Dier and an in-form Jordan Henderson, has been solid in the extreme: England have conceded just once in their last six games, and that was a penalty. An injury to Joe Gomez has disrupted plans a touch, but Kyle Walker's repurposing as a right-sided centre-back has added pace and flexibility. It's not, at first glance, a defence that screams '2018 World Cup winners', but it does seem to work.
Forward thinking
And so to the attack, whose own binary finery is rather more troubling. The goals scored by the Three Lions in the last six games? 1, 1, 0, 0, 1, 1. Numerical palindromes are cute, but they don't win you extra points in the group stage. Throw in a slight lack of thrust in central midfield - Alex Oxlade-Chamberlain and Adam Lallana would surely have made the cut if fit - and there could be reason for concern.
Unless you choose to look at it the other way, of course: at some point, that frontline has to click into gear. Harry Kane, Raheem Sterling, Dele Alli, Jesse Lingard, Jamie Vardy, Marcus Rashford, Danny Welbeck (OK, well maybe not Danny Welbeck)... these are players with the ability to trouble most opponents. Indeed Southgate's main issue might be choosing which to slot into his XI.
Kane is a given, with Vardy's sniffer-dog ferocity a handy trump card to play off the bench. Sterling, too, can expect to start after a superb season spent slotting home cut-backs from six yards out. Which leaves one spot, or maybe two in easier games, with one of Henderson or Dier left out. Alli and Lingard especially should see plenty of action.
All hail the draw
It could turn out that England's players of the tournament were those who drew the balls from the seeding pots in the Kremlin late last year. For Southgate's men should - and that 'should' is admittedly doing a lot of work here - have little trouble negotiating a group that features starry-eyed canal botherers Panama (welcome back, palindrome fans!) and a Tunisia side led by noted Sunderland non-legend Wahbi Khazri.
Belgium will be a tougher challenge, of course, but second-round opponents from Group H should hold no great fear (famous last words, episode 524) and from there on in, who knows? Maybe the long wait for a second Wo... nah, sorry, can't finish that sentence with a straight face. Let's just hope for a bit of fun before the inevitable disappointment this time, eh?
Recommended bets
Back England to claim 7 points in the group stage at [3.25]