World Cup 2018: How will shock sacking affect Spain's chances?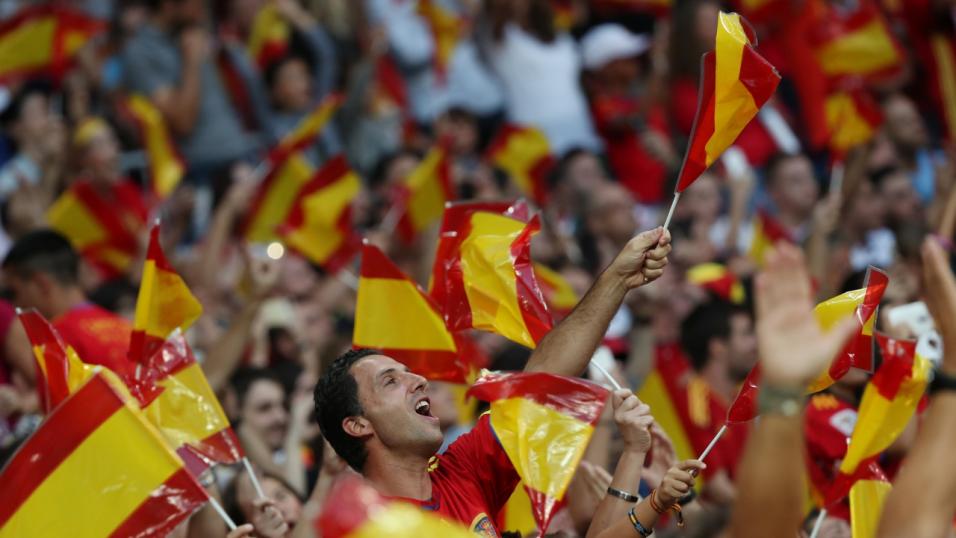 Spain's chances of winning the World Cup have taken a serious hit
In the wake of Julen Lopetegui's shock departure as Spain head coach, just two days before their World Cup opener, Alex Keble reflects on the fallout and assesses whether his replacement Fernando Hierro can lead them to glory in Russia...
"Spain are still one of the strongest nations in Russia but whatever happens now will be refracted through this sensational news story. If they triumph in Russia, it will be Lopetegui's dismissal that made them. If they flop, it will forever be remembered as the moment Spain blew themselves up."
Just 24 hours ago the Spain camp could hardly have been more serene. Their tactically-astute young coach had created a formidable team that, on a two-year unbeaten run, looked set to embark on a World Cup campaign with unshakeable self-belief. But then news broke yesterday afternoon that Julen Lopetegui had accepted the Real Madrid job.
Less than a day later the Spanish Football Federation retaliated emphatically, sacking their coach on the eve of the world's biggest sporting event. Before a ball has been kicked Spain have given us an extraordinary story: a self-inflicted implosion that has sent shockwaves through world football. If you haven't got World Cup fever now then you never will.
Spain don't have long to sift through the wreckage, to gaffer-tape the squad back together and hastily restore something like the optimism and confidence that flowed through the country less than 18 hours ago. There will be rifts. The Real Madrid players in the Spain camp will be furious with the SFF. The Barcelona contingent will be furious with Lopetegui. The Spanish media will be furious with everyone. It is no surprise Spain's odds of lifting the World Cup drifted from [7.4] to [8.2] on the Exchange in the wake of the announcement, while they have moved out to [2.12] to beat Portugal on Friday, from [1.98].
Lopetegui had to go
It is difficult to blame the SFF president, Luis Rubiales, for what was a gutsy decision. Lopetegui and Real Madrid had clearly shown disrespect to the national side; by firing their manager Spain have reasserted their authority over Real and refused to take the easiest option.
"There is a way you must act, Julen has worked in a great way with the team, but we cannot accept how he has acted in this case," Rubiales said, telling reporters that Spain only found out about his move to Real five minutes before the official announcement was made. For this Rubiales should be given credit, even if his kamikaze retaliation destroys their campaign. It's an honourable suicide, if nothing else.
Not that failure is guaranteed. Often adversity bonds teams together, particularly if the squad are united in how they react to the developments. Only time will tell if there is a split in the camp or if Lopetegui's recklessness and the SFF's boldness creates a more solid sense of national identity, of sticking to the principles of togetherness and self-sacrifice. How the six Real players in Russia respond is crucial. They will almost certainly take their lead from their club and national captain, Sergio Ramos.
Hierro's reputation could help him
The SFF have wasted no time in appointing a successor in Fernando Hierro, Spain's sporting director and a former Real Madrid player, which came as no surprise considering Rubiales had stressed the need to "touch as little as possible". Having worked closely with Lopetegui Hierro can help make it a smooth transition both tactically and psychologically. What's more, as an iconic player (he earned 89 caps for Spain over a 13-year period) Hierro provides an air of authority that might steady the ship, bringing some calm back to proceedings for a country suddenly plunged into crisis.
The appeal of a softer transition is easy to understand. For starters the vast majority of World Cup preparation takes place prior to the first game; the Spain squad have already absorbed the tactical strategies, have already read the dossiers on their upcoming opponents, have already visualised their route to the final. It makes sense, therefore, to promote somebody without a typical manager's ego who will be happy to take a back seat and continue Lopetegui's work. In fact, a particularly kind reading of the drama would be to posit that Spain's players will be unaffected entirely. They know the task at hand and have already gelled together - enough to last for seven matches, at any rate.
... But the task is monumental
Unlikely. Even if the camp hasn't already been torn apart by Lopetegui's departure, a month-long World Cup campaign is a hugely pressurised environment. Good man-management - the ability to foster a positive atmosphere in spite of the media frenzy - is a crucial attribute for any international coach. There is no way of knowing whether Hierro, with limited coaching experience, is capable of juggling the egos in a 23-man squad, but having played in four World Cups he certainly understands the tournament's unique psychological challenges.
Regardless of whether or not Hierro has what it takes for international management, he is inheriting an almighty mess. Tensions between the Real Madrid and Barcelona factions of the Spain squad have always quietly bubbled away; this could be the explosive moment that sees their mutual animosity rise to the surface. Managing that sort of fiasco would require considerably more experience than Hierro can offer: one rather forgettable season in charge of Real Oviedo two years ago.
Spain are still one of the strongest nations in Russia but whatever happens now will be refracted through this sensational news story. If they triumph in Russia, it will be Lopetegui's dismissal that made them. If they flop, it will forever be remembered as the moment Spain blew themselves up.
Only one thing is certain: this is the sort of World Cup story that truly lasts, that will appear on every nostalgia documentary and every 'greatest moments' highlights reel for decades to come. We couldn't have asked for a more exciting start. What happens next is anybody's guess.
Recommended bets