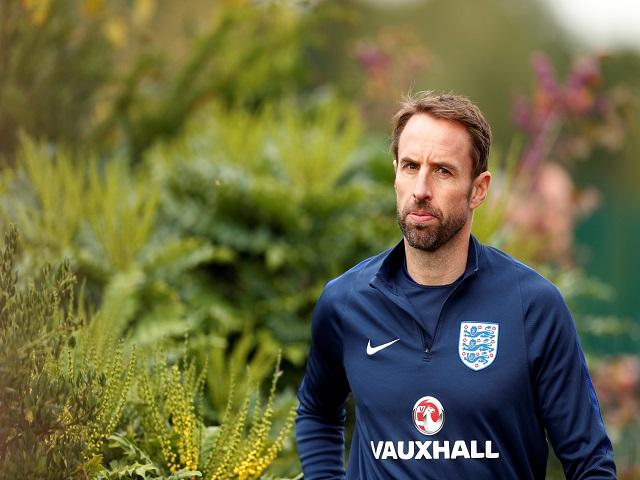 Plenty to ponder for Gareth Southgate ahead of Russia 2018
Well, England have made it to Russia but how they fare when they get there is another matter entirely. The Three Lions have work to do in defence, midfield and attack, according to Max Liu...
"To get the best out of Kane, England need to get the best out of Dele All. If the players can replicate their potent club combination on the international stage then England could surprise a few opponents."
England are [22.0] to win the World Cup next summer but, following last night's scrappy performance, it'd be a brave bettor who backs the Three Lions to end 52 years of hurt in Russia.
Gareth Southgate's men confirmed their place at the Finals with a 1-0 win over Slovenia, thanks to Harry Kane's 94th minute goal. With Southgate uncertain of his best 11, no permanent captain in place and plenty of tinkering with the formation still expected, only one thing is certain: England fans with have low expectations of their team next summer.
Against Slovenia, England gave the type of performance that has frustrated supporters for many years now and lead some pundits to wonder if the team have a problem with playing at Wembley. They were insipid, unimaginative and lacked conviction in the final third of the field.
Kane is Southgate's ray of light

On the bright side, the winning goal was scored by Kane, in his first match as captain, who can plausibly claim to be the in-form striker in Europe right now. If Southgate can find a way to make Kane play with the devastating abandon with which he's performed for Tottenham over the past two seasons, then England will have a chance of getting beyond the group states at least. But how many England players have we said that about in the past decade? Wayne Rooney and Steven Gerrard are two who spring to mind, but there are more.
Southgate to keep faith with Hart in goal?

Against Slovenia, Joe Hart had one of his better recent nights and made decent saves to stop his team from going behind. But Hart is still haunted by his poor performances at Euro 2016 in France and the blunders he made in this qualifying campaigning when conceding from free-kicks against Scotland. Conceding goals in a struggling West Ham team can't be helping his confidence - unless he makes the most of a tough task, a la Jordan Pickford for Sunderland last season- and the return of Jack Butland means Hart has serious competition for the number one spot. So far, Southgate has been loyal to Hart but, at the moment, the keeper's future between the sticks for England is as uncertain as Theresa May's in Downing Street.
The case for a settled defence

In the centre of defence, Gary Cahill and John Stones were solid against Slovenia and both carried over their impressive club form on to the international stage.
Stones has been particularly good for Manchester City so far this season and, amid the goals and emphatic wins, it's easy to overlook the fact that their improved defence has been one reason why they're [1.69] favourites to win the Premier League. Stones is a major reason for that and his growing confidence is good news for England in the short and long term. Phil Jones' performances for Manchester United bode well and Michael Keane should start to find his feet soon for Everton.
At full-back, Kyle Walker struggled at times against Slovenia but England have strong options at left-back in Ryan Bertrand and Danny Rose.
Forging the link between Alli and Kane is essential

To get the best out of Kane, England need to get the best out of Dele Alli. The Spurs' attacking midfielder was underwhelming in France in 2016 but then had another excellent season for his club, in behind Kane. Southgate needs to get the players to replicate their potent combination on the international stage. At the same time, he'll need to decide whether to play Marcus Rashford out wide or just have the young Manchester United striker on the bench as back up for Kane.
At the base of midfield, Eric Dier's class and composure could be crucial - he showed in France that he's not daunted by the big stage, although his form dropped off a bit last season, in part due to his club manager's decision to play him at centre-back when Spurs played a three. Returning to central midfield this season has helped.
In fact, Dier and Jordan Henderson were equally uninspiring against Slovenia which added to the sense that England's current midfield lacks imagination and bite. Alex Oxlade-Chamberlain's unconvincing display against Slovenia didn't help and midfield is arguably England's most problematic area at present. In fact, the Ox, like the equally lost Raheem Sterling, has the look of a player who is simply never going to cut it for England. As with most areas of his team, Southgate has much work to do in midfield before Russia.