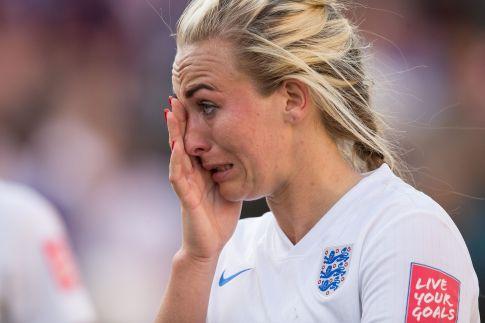 England's Lionesses: A pride that made us proud
The manner of defeat for England's lionesses in last night's World Cup semi-final was as sick as it was undeserved. But, as Stephen Tudor points out, they are not the first to be undone by the cold hand of fate.
"Prior to the 2015 World Cup many males held prejudiced views on the women's game. Those same guys wearily climbed the stairs late last night as if Katie Hopkins awaited them in a negligee."
Japan Women v England Women World Cup Semi-Final 2015
If the aim of the Lionesses was to establish women's football in our collective consciousness then they couldn't have done a better job this summer. We really don't do winning in Albion and ultimate glory in the World Cup would have witnessed a short-term spike of interest and celebration and little else. Now though, after claiming our hearts with their patriotism, fortitude and flair only to be undone by heartbreaking pathos they're truly one of us.
Laura Bassett's 92nd minute own-goal may have looped from her right boot but more so it can be credited to an all-too-familiar cruel hand of fate, a fate that evidently doesn't like us very much.
Prior to the tournament many males held prejudiced views on the women's game. Those same guys wearily climbed the stairs late last night as if Katie Hopkins awaited them in a negligee.

Sheffield Wednesday v Wolves
FA Cup 1995
Penalty shootouts are always an incredibly tense affair but when you're three-nil up it's surely understandable for the palms to dry, the heart-rate to return to a vaguely normal rhythm, and to mentally plan travel arrangements for the next round.
That was the rare luxury for Wednesday supporters in this 4th round replay after 210 minutes of stalemate. But wait, Wolves have pulled one back. Well that's okay because big Andy Pearce will hammer the Owls home and dry. Oh, he didn't, and now David Kelly has blasted into the top corner. And who is that traipsing around the centre-circle, looking like the ghosts of Turin are doing a Jacob Marley impression right in front of his ashen face? It's Chrissy Waddle of course. Bugger.

Bayern Munich v Manchester United
Champions League Final 1999
For 16 years United fans and Clive Tyldesley have rejoiced in the most climactic Champions League finale in history while the rest of us at least enjoy the schadenfreude of seeing those pesky Germans get a dose of their own bitter medicine. Really though have we ever considered it from the Bayern side of things? Legends such as Kahn, Matthaus, and Effenberg are thoroughly decent chaps and deserve better than to endure seeing their dream snatched from them in two surreal minutes. Don't they? Oh okay then, as you were.

Uruguay v Ghana
World Cup Quarter-Final 2010
Whether it's relentlessly scything down the Scots in '86 to ensure safe passage or blatantly cheating with seconds remaining to keep their tournament alive at least it can be said La Celeste are consistent in being the World Cup's pantomime villains.
Ghana meanwhile had ignited no small degree of love and admiration in South Africa with their vibrant approach to the game both on and off the pitch.
What followed then was horrible to watch unfold with millions turning away and grimacing as if seeing a playful puppy receive its first smack from a visiting strict uncle. The bad guys won out and did so with their trademark garra, amateur dramatics, and regarding the rulebook merely as a list of suggestions. The sight of Suarez celebrating the decisive pen still cuts deep to this day.
Chelsea v Leeds
FA Cup Semi-Final 1967
It may be hard for most to elicit sympathy for Revie's Leeds but bear with me because this is a stinker. Deep into injury time and with dreams of a Wembley final slipping away the Yorkshire club were awarded a free-kick out wide. Expecting a cross Chelsea camped all 11 inside the area only to see the ball dinked to the brilliant Peter Lorimer who pummelled home a screamer into the far corner.
Even the commentator was perplexed at the official's decision to rule it out claiming the rulebook would have to be read backwards to find a reason.
Some cite the Chelsea-supporting Kray twins as a possible explanation for the incredulous drama with rumours of kindly words had with the ref beforehand. We're calling urban myth on that one though.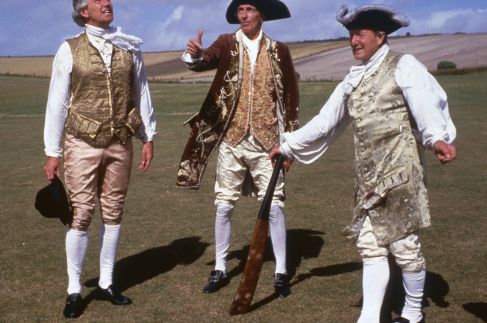 Italy v Soviet Union
Euro Championships Semi-Final 1968
For Lorimer, Asamoah Gyan, Oliver Kahn, Waddle and Bassett the pain presumably will always linger. But at least they were the masters of their own destiny. In 1968 it was an old coin that decided the Soviet Union's fate and sent them packing at the semi-final stage following a 0-0 draw with Italy.
In a dressing room deep inside the Stadio San Paulo in Naples the referee and respective captains huddled together and tails was called. An expectant crowd of 70,000 nervously awaited the decision and when Giacinto Facchetti raced back onto the pitch to embrace his team-mates the result became known.
And you thought penalties were flipping unfair.