Nations League Betting: The best of the rest from Saturday's action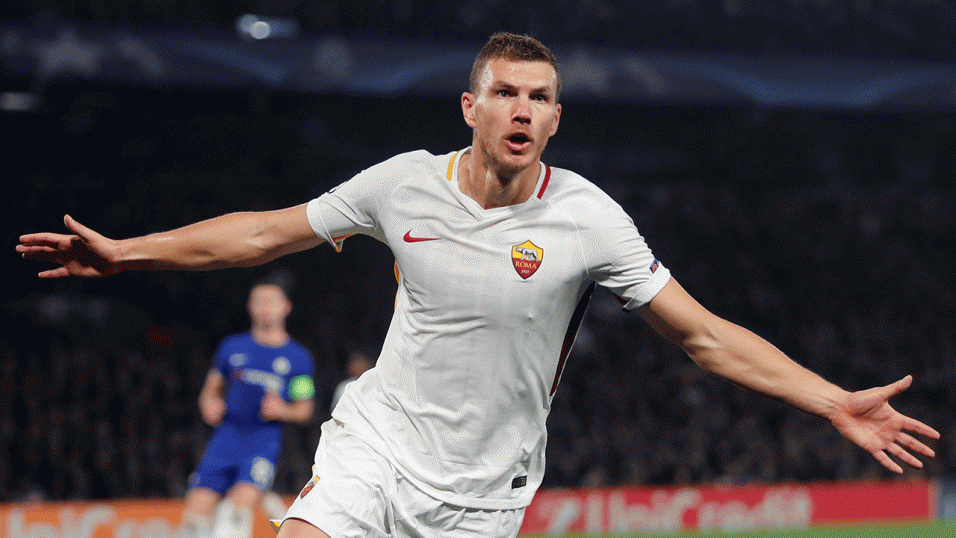 Maybe not even Edin Dzeko can come up with a goal in Northern Ireland v Bosnia
Away from the more high-profile games, there's Finland v Hungary, Northern Ireland v Bosnia and Estonia v Greece on Saturday. Jamie Pacheco comes up with a betting tip for each of those games...
"In the absence of any great attacking talent, the strategy for Greece is to still to keep things tight and nick a goal where possible. And that's precisely what we might just get here."
Narrow win on the cards for the hosts
Finland v Hungary
Saturday September 8, 17:00
For the World Cup qualifiers Finland were in one of those groups that lacked a world superpower but then again, didn't have- Kosovo aside- any easy teams, either. The result was they finished second from bottom, their only decent results from ten games being a 1-0 home win over Iceland and an excellent 1-1 draw away at Croatia, who of course went on to be World Cup finalists.
They followed that up with a mixed set of results in the friendlies after that, but managed to win three of the four they played at home, showing they're decent on home soil.
As for Hungary, after a good showing at Euro 2016, a rare appearance for them at a major tournament, they were somewhat unlucky to be drawn in a World Cup qualifying group containing Portugal and Switzerland. They lost all four matches against those two and worse was to come with a defeat away at Andorra. Their results in the friendlies that followed were no better, winning just one of six despite being up against pretty modest opposition like Kazakhstan and Luxembourg. They're clearly struggling at the moment and whereas team spirit has made up for a lack of individual talent in the past, there doesn't seem to be much of that at the moment, either.
Finland's result in post-qualifier friendlies were good as hosts and against a weak Hungary side, could well edge this.
Both teams not scoring a likely outcome
Northern Ireland v Bosnia
Saturday September 8, 14:00
How Northern Ireland will carry on rueing that extremely dodgy penalty at home to Switzerland for years to come. 0-0 at home would have given them a great chance in that World Cup play-off but then again, we'll never know what would have happened if it hadn't been given. But the fact that they even got that far is a good indication of the progress they've made over the past four or five years with such limited playing resources.
They finished above the Czech Republic and Norway to finish as runners-up in that group. As is normally the case, their squad is made up of Scotland and Championship-based players with Jonny Evans and Steve Davis the two players boasting a little more class.
Bosnia were edged out of a play-off spot by Greece in a campaign that included conceding nine goals to Belgium in two games. The first was a 5-0 thrashing but they then did something very few other teams have managed the second time round: they got three against Belgium in a 3-4 home defeat. They do of course have that most prolific of goalscorers in Edin Dzeko in their ranks and as per usual, he'll be their chief goal-threat on the night.
Five of Ireland's last six games would have paid out if you'd backed 'no' on both teams to score and for Bosnia it would have been the same five out of six where at least one team failed to score. That certainly looks the way to go here.
World Cup qualifying form a big indicator
Estonia v Greece
Saturday September 8, 19:45
These two were pooled together in Group H of the 2018 World Cup qualifying campaign. Greece finished second and missed out after being comprehensively beaten 4-1 by Croatia in the first leg of the play-off. The second ended 0-0.
Estonia finished fourth, seven points behind Greece. Given they played meaningful matches against each other recently, we have form to go by. Greece won 2-0 away and drew 0-0 at home. That Euro 2004 Greece success seems a long time ago now but their gameplan hasn't really changed that much since.
In the absence of any great attacking talent, the strategy is to still to keep things tight and nick a goal where possible. And that's precisely what we might just get here.
Greece are worthy favourites at 10/11 to get the win in their first-ever Nations League match but you'd think that if they justify their status as jollies, it will solely be by the single goal in a tight match.