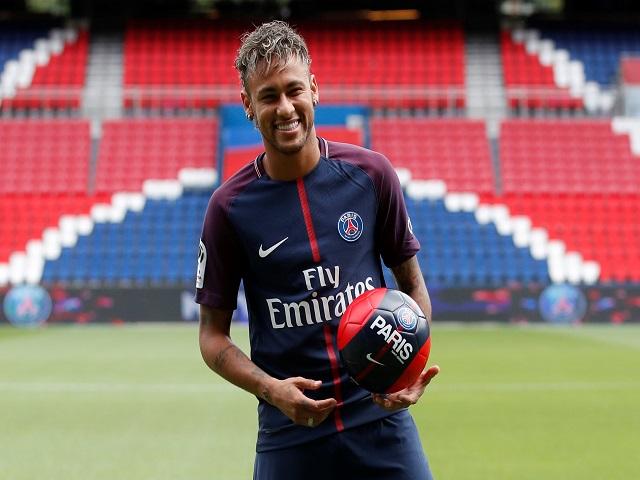 Neymar has joined PSG from Barcelona for £198m
The Brazilian has completed his move to the French capital for a staggering fee. Will it set off a chain of big money deals across Europe, involving the likes of Barcelona, Real Madrid and Manchester United? Max Liu discusses Betfair's transfer odds.
To sign for Barcelona:

Philippe Coutinho 8/11
Ousmane Dembele 5/6
Kylian Mbappe 15/8
Marco Verratti 15/8
Paulo Dybala 3/1
It's finally happened. Neymar Jr has completed his £198m move from Barcelona to Paris Saint German and is the most expensive footballer of all time, smashing the record set by Paul Pogba's £94m move from Juventus to Manchester United last summer.
At 2/11, PSG are a shoo-in to win the Ligue 1 title and Neymar is 11/10 to be the division's top scorer. At Barca, meanwhile, it looks like the end of an era and, as the Catalan club contemplates its post-Neymar future, they're out to 10/11 to win La Liga.
Ryan Baldi has assessed how Neymar will fit in at PSG elsewhere on this site, but it is off the field that Neymar's transfer could have an immediate effect.
Managers and commentators are concerned that the gigantic fee for the Brazilian will inflate prices elsewhere. We should soon find out, with just under a month of the present transfer window there's still plenty of business left to be done.
PSG aren't short of money but they will need to sell players to balance the books and ensure they avoid sanctions from Uefa. Angel Di Maria is 2/1 to swap places with Neymar and go to Barcelona. But will the Catalans accept the former-Real Madrid man? The Argentine might be more likely to pitch up in Italy, either at Inter 6/1 or Juventus 14/1.
But here's a curve ball for you - how about 50/1 for Di Maria to return to Manchester United? He hated his one season there under Louis van Gaal but Jose Mourinho has said he wouldn't have sold Di Maria and, as we know from their interminable flirting with Ivan Perisic, United are in the market for a winger. A more likely player for United to sign from PSG is Blaise Matuidi who's 6/4 to add more steel to United's midfield and the same prize to join Juve.
Several Premier League sides could be affected by Barca's search for a Neymar successor. Philippe Coutinho is top of the "To Sign for Barcelona Market." The Liverpool man is 8/11 to go to Camp Nou but Chelsea's Eden Hazard is 10/1 and Sergio Augero is 16/1 and Arsenal's Alexis Sanchez is 20/1 to return to the club he left in 2014.
Away from the Premier League, Kylian Mbappe is 15/8 to go to Barca. The French star had looked almost certain to leave Monaco for Real Madrid but the deal appears to have stalled. Will Barca nick him or will the Zinedine Zidane complete the deal for the 18-year-old soon?
If so, the sum will be eye-watering, although less than PSG paid for Neymar, so players will be on their way out of the Bernabeu. As speculation about Gareth Bale's return to the Premier League is an annual summertime event, it's inevitable that rumours will abound about the Welshman finally signing for Manchester United at the third time of the Red Devils asking (he snubbed them for Spurs in 2007 and for Madrid in 2013). That said, Bale is 1/6 to stay at the Bernabeu.