Andy Brassell: Barcelona go big, Sarri weighs in for Juve and Lyon count cost of derby loss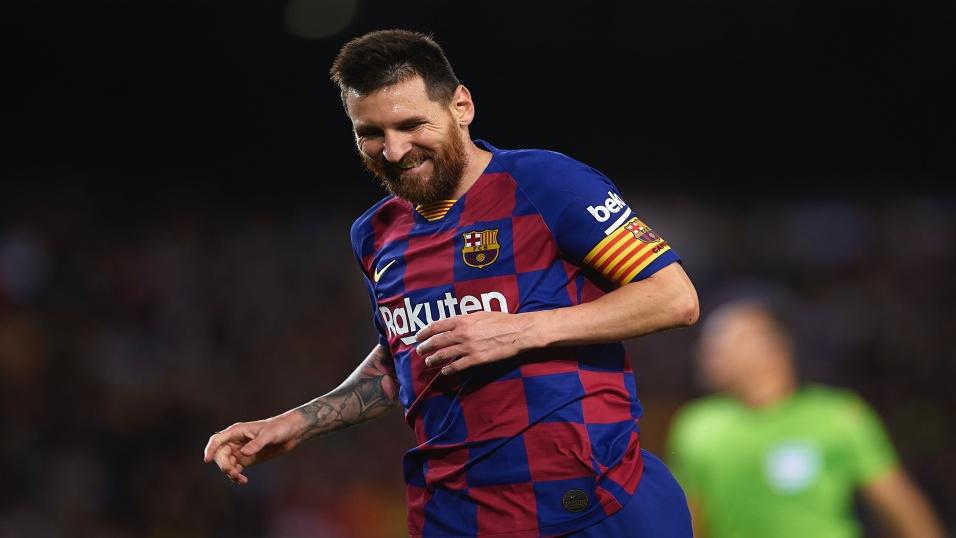 Lionel Messi's display against Sevilla contributed to Barça's best performance of the season
The Spanish and Italian champions flex their muscles while it's all change at the top in Lyon. Here's Andy Brassell's weekly look at all the big European stories...
"Simply, what if Barça's problems so far have just been fixed by the return of their genius-in-residence Messi?"
Barcelona underline why they're the team to beat
You could begin to think that Ernesto Valverde is the proverbial cat with nine lives. There is little argument with the Barcelona coach's record in La Liga since arriving in 2017 but after surviving two humiliating Champions League exits and a poor start to this season on the road, the last week or so has dampened calls for his head. A maiden away win at Getafe has been followed by a stirring Champions League victory over Inter and now, Sunday night's thrashing of a good Sevilla side. It was arguably Barça's best performance of the season.
They're not without issues - Antoine Griezmann being left on the bench after a week which produced a samey performance against Inter and his acknowledging he needs to work on his relationship with Lionel Messi, Ousmane Dembélé picking up a red card to put a dampener on his display - but the way in which the win was bookended underlined why their rivals should fear them.
You may well have seen it by now, but Messi's free-kick goal to complete the rout was virtual perfection, squeezed in between goalkeeper Tomas Vaclik and Jesus Navas on the line. They both knew what was coming, and they couldn't stop it. Simply, what if Barça's problems so far have just been fixed by the return of their genius-in-residence?
With leaders Real Madrid very jittery in the closing stages of their win over Granada and Atlético against struggling for goals in a draw at Valladolid (they only have six in seven games), Valverde and company might only need to get into second gear to retake control of the title race.
Barcelona are now 1.824/5 to win La Liga
Sarri shows his worth as Juve win the big one
"We never expected to be equal with Barcelona and Juve," professed Antonio Conte after Inter's Serie A winning run came to an end at the hands of the champions on Sunday night. It's easy to have sympathy for him after two straight defeats in the space of four days in which his team didn't do too much wrong.
Inter may have been the victim of raised expectations after their lightning start, but how far they've come already under their new coach is clear in just how good a version of themselves Juve had to drag out to emerge victorious from the Derby d'Italia. This was comfortably their best display of a hitherto underwhelming season.
Much of the credit must go to Maurizio Sarri, who made some bold tactical decisions. Juve went into the game in a 4-3-1-2, with Paulo Dybala accompanying Cristiano Ronaldo up top. It worked a treat, with Dybala opening the scoring and the pair linking sublimely.
Given the doubts expressed about the former Napoli coach - who sent on his star striker from San Paolo, Gonzalo Higuaín, to score the winner - this was a timely feather in his cap and a glance towards an exciting future for the Bianconeri.
Juve are now just 1.454/9 to win Serie A
Sylvinho axed after derby day defeat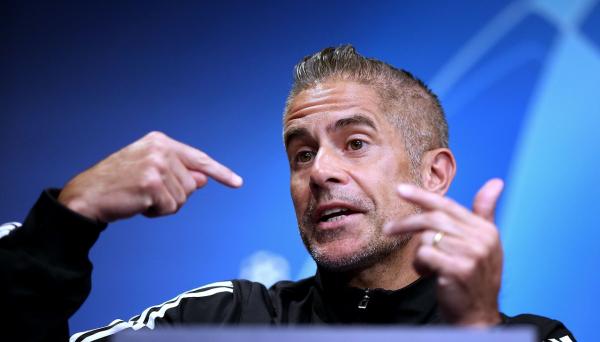 Losing a derby is bad enough. Losing a derby to local rivals decimated through injuries who began the game on the bottom of the table is worse. Losing a derby without having really taken the game to your depleted opponents? "There are no words," as Lyon's goalkeeper Anthony Lopes said after the match, barely able to contain his ire.
Sylvinho has now been axed in the wake of Sunday's loss at Saint Etienne, where the late timing of Robert Beric's winner fooled precisely nobody. Lyon lost because they were too preoccupied by the prospect of losing to dare to go and win the game. Their Brazilian coach against set up with five at the back, which had worked at Leipzig in the Champions League - in a very different context - but which only fettered his team's creatives here.
The only plus point for president Jean-Michel Aulas and sporting director Juninho is that they have the international break in which to begin to correct things (and they won't be the only ones taking advantage of the schedule). With rivals Marseille and Monaco having also begun the season poorly - and both lost this weekend - all is not lost in the race for a Champions League place, but the feeling was action needed to be taken and the former Arsenal man has paid the price.
Discover the latest articles
Read past articles