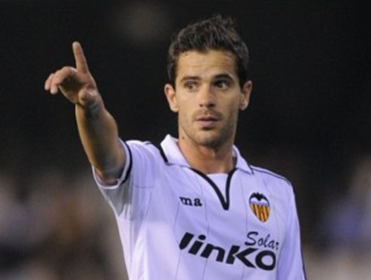 'Signing of the season' - Fernando Gago of Velez
The reigning champions have had a good start to the season, but a tough trip to Ecuador in midweek and a defeat in the Copa Libertadores will have taken their toll. Can Americo Gallego's Independiente haul themselves out of relegation trouble and take advantage of a wounded Vélez, or will Ricardo 'el Tigre' Gareca get his side to bite back? Ed Malyon explores...
"Federico Insúa and Facundo Ferreyra should be back to full fitness for the hosts too, which means further pain for Independiente, and [1.69] is just about value for a Vélez win."

In many ways, the game between these two sides highlights one of the great issues in Argentine football, namely poor governance.
Vélez are a club that are well-run, who sell high and buy low while replenishing their first-team through a successful youth system. Their manager has been in place for several years, as opposed to the several games that is so common elsewhere in the league, and there are only sporadic issues with the organised gangs that plague football in the country, the Barra Bravas.
Independiente, meanwhile, is in full institutional crisis and shows the worst facets of life in fútbol argentino. Despite their president's brave efforts to quell the Barra Brava, he has received no assistance from the conflicted national governing body and instead has been isolated in his battle to improve the situation in the national game. Years of overspending by previous regimes at the club, and the considerable drain of resources that ends in the pockets of the Barras, have left the club crippled by debt and with a half-finished stadium - thankfully that they're allowed to play in.
This has had its effect on the field too, and despite the huge sales of Oscar Ustari and Sergio Agüero to Europe, the club still struggles financially and are nearing the bottom of a spiral that could very feasibly end in relegation.
Having brought back Gallego for yet another spell at Independiente, the board were obviously out of ideas, and that has shown once more when their key purchase this January was another old favourite, Daniel 'Rolfi' Montenegro.
Montenegro should improve this side, but only because they are so poor that they couldn't get much worse and their current run of 11 league games without a win tells you just how bleak the situation is that they find themselves in. 
Losing to Newell's last week is no disgrace as the Rosario side are likely to be one of the real contenders at the top in the Torneo Final, and with Vélez up next it is fair to say that the fixture list hasn't been kind to the Rojo who desperately need a win and any sort of momentum.
Vélez meanwhile will be supremely confident going into this one, and having pulled of the signing of the season in bringing Fernando Gago back from his homeland, you feel that only tiredness from their Libertadores travels could make things difficult for them on Saturday night.
Vélez are unsurprisingly favourites, and they are likely to be for every home game they play this season. The price of [1.69] seems a pretty accurate reflection of the respective abilities of the sides, and despite being one of Argentina's five grandes, it's fair to say that Independiente don't tend to attract the mug punter anything like as much as River Plate or Boca Juniors.
Federico Insúa and Facundo Ferreyra should be back to full fitness for the hosts too, which means further pain for Independiente, and [1.69] is just about value for a Vélez win.
There is obviously very little to go on this season, so the only stats applicable are those from the Torneo Inicial. Both sides' games averaged under 2.5 goals - as did 14 of the 20 teams in the league - and therefore the unders are unsurprisingly short at [1.68]. 
With Vélez's attacking talents, superior quality and Independiente's desperation it is tempting to plop a small stake on the overs at [2.32] but it doesn't seem a market that is worth getting particularly involved in this time.
If we're fancying Vélez to take this one comfortably then the sort of markets to look at are the Half Time/Full Time and handicaps. The hosts to be winning at the break and at full time is [2.58], while they're [4.6] to get off to a slower start before prevailing over the Rojo, and the latter may be the way to go after a tough week in Guayaquil.
The handicaps are a bit short on liquidity for now, but a (-1) for Vélez will beef up their price nicely.

Recommended Bets 
Best Bet: Back Vélez to win @ [1.69]
Back Draw HT/VélezFT @ [4.6]