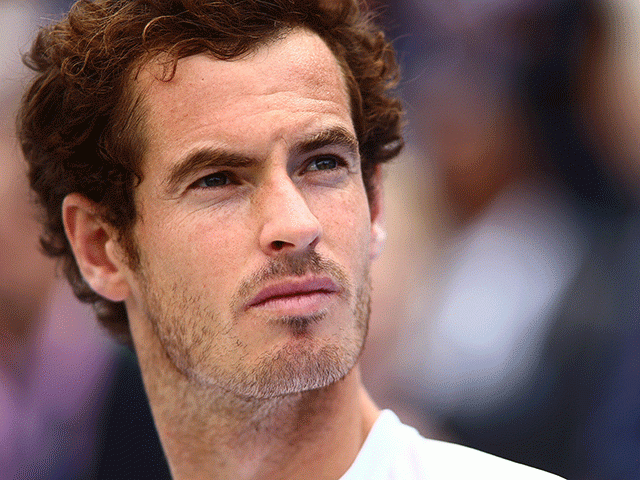 "We must do this again next year, Novak"
For the fourth time in seven years Novak Djokovic has defeated Andy Murray to claim the Australian Open. It's beginning to feel a bit like bullying. Stephen Tudor looks at five other big stage jinxes that became just a case of history repeating...
"As soul-crushing as it was to see the 'People's Champion' jaw the pocket of glory on six occasions at the Crucible perhaps there is poetry to be found in this extraordinarily gifted maverick failing to grab the ultimate crown."
A straight sets win for Novak Djokovic in the Australian Open earlier today lays further claim that the super Serb is the greatest tennis player in the modern era. Which is great. Well done Novak, we're both delighted and extremely impressed. Only, could you please stop defeating our brave Scot Andy Murray because he's starting to get a complex about it.
On four occasions now since 2011 Melbourne Park has hosted the same final, same opponents and same outcome with Murray falling short each time. It's the cruellest of deja vu that probably warrants a photo of the multiple Grand Slam winner being plastered on the Murray dartboard for years to come.
There is some consolation to be clung to however - albeit a tiny sliver - in that the grumpy one is not alone. There are others who have seen their dreams dashed time and again by a single all-too-familiar adversary.

Jimmy White to Stephen Hendry - World Snooker Championship
As soul-crushing as it was to see the 'People's Champion' jaw the pocket of glory on six occasions at the Crucible perhaps there is poetry to be found in this extraordinarily gifted maverick failing to grab the ultimate crown. We live in a world of Coldplay, Downton Abbey, and Dairy Milk chocolate. The boring and banal always reign supreme.
A whirlwind of flawed individuality has no place down the deathly-dull corridors of the establishment so maybe it was fitting that the robotically brilliant Hendry defeated our Jimmy four times in five years in enthralling finals that emphatically proved that the good don't always will out.
The 'man' took the prize. The legend took our hearts.

St Helens to Leeds Rhinos - Super League Grand Final
2006 was a very good year for the Saints as the Daniel Anderson era took hold. A comprehensive victory over Hull bagged them the Super League crown to complete a trophy-laden twelve months that included the Challenge Cup and League Leader's Shield. The following February saw them crowned the best club in the world with a 18-14 win over Brisbane Broncos in the World Club Challenge.
A period of dominance looked inevitable and the birthplace of comedy legends Johnny Vegas and Bernie Clifton was abuzz with the prospect of Knowsley Road becoming a fortress of rugby league.
They could have no idea of what was to come.
For the next five seasons running St Helens reached the Super League Grand Final losing to Wigan Warriors in 2010 and encountering a Leeds side in the ascendency for the other four. A clean sweep for the Rhinos resulted in a plethora of runners-up medals for Kieron Cunningham and co.

Chris Evert-Lloyd to Martina Navratilova - Wimbledon Women's final
These two sterling legends of the game often meet up at media events and the like and cordially embrace and swap tales from the golden days. Their smiles are warm and their respect mutual.
Yet there is something in Evert's eye, a steely glint of resentment that hints at an internal scream.
That scream, if muted down to avoid capitals goes something like this -
"You beat me five times. Five freaking times! Each night before I drift off to a fitful sleep I wish your ugly mom had never met your ugly dad and created you, the depriver of my destiny. I could have won eight Wimbledons and been the greatest of all time. Instead I was lusted after by horny teenage boys until they moved onto Debbie Harry."
The smile wavers until the scream is pushed down deep inside.

Buffalo Bills to Dallas Cowboys - Superbowl
The 'Buffalo curse' extends beyond American Football to the city's inability to win a Superbowl, Stanley Cup or NBA Championship. In no other sport is it more cruel though than gridiron with the Bills reaching the 'Big Game' four years in succession and missing out each time.
Having been pipped by a single point in 1991 to the New York Giants, Merv Levy's star-studded squad succumbed to the Washington Redskins a year later. Then along came the Cowboys yeehawing over Buffalo's dreams with 52-17 and 30-13 wins that meant residents on the shores of Lake Erie swiftly turn over if reruns of Sue Ellen drinking gin, crying and over-acting comes on the telly.
The Bills' most decorated player was nicknamed the 'Juice' and otherwise went by the name of OJ Simpson. They're not a lucky bunch.

Brooklyn Dodgers to New York Yankees - World Series
In 1955 the Dodgers beat the Yankees 4-3 to attain their first ever World Series crown. There are reputedly some old-timers still gingerly walking around the borough's streets today nursing their hangovers following the celebration of seismic proportions.
Winning the prestigious World Series was cause enough for their merriment but really the gigantic cherry on top was who dropped their mitt, shook their hand and wished them congratulations.
Finally beating the New York Yankees was sweet karmic justice after reaching Major League Baseball's highest pinnacle on five previous occasions only to lose each and every time to a team containing the legendary figures of Micky mantle and Yogi Berra.
There is a lesson to be learned here Andy old son. Six times is a charm.