Rivaldo Exclusive: Madrid must sign Conte soon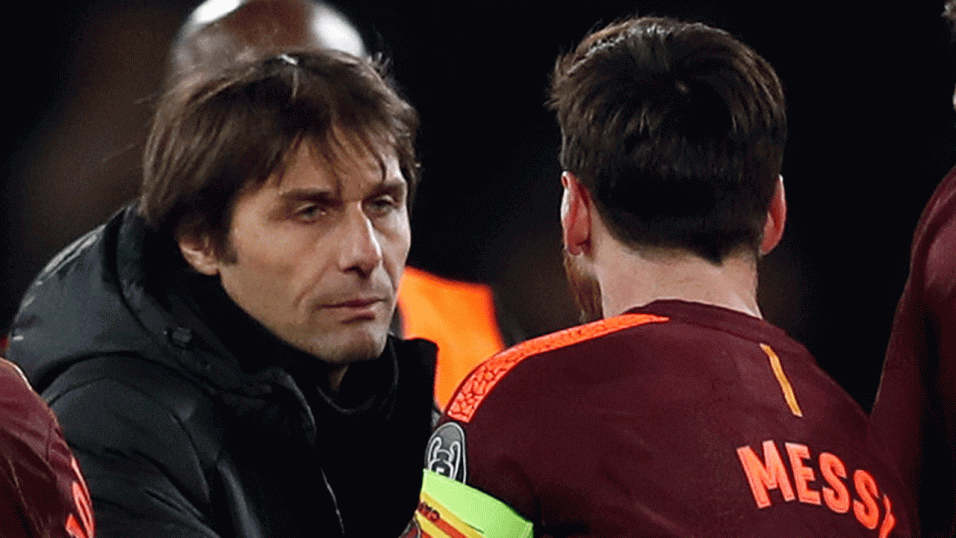 Will Antonio Conte head to Spain?
In his latest exclusive column Rivaldo urges Real Madrid to sign Antonio Conte as soon as they can...
"I believe Conte would be a good choice. When you need to put your house in order, you should bring someone that adds discipline and lots of work and I think he might be the ideal choice for Madrid right now."
Solari is a temporary option
I believe Santiago Solari will stay for just a couple of matches, and sooner or later Real Madrid will reach an agreement with a new manager. I suppose they are still negotiating with Antonio Conte and could end up agreeing terms. But for now, Solari is a good option as he already knows the club and players, but I don't think he is going to stay in charge for long because he is just not ready yet.
There is only one Zidane
Despite occupying the same position as Zinedine Zidane did when he started training at Real Madrid, I don't expect a repetition of that successful transition. With all due respect for Solari's work, he doesn't seem to have the conditions - for now - to become Real Madrid manager.
Zidane was a special case as he was the best player in the World at Real Madrid and had a superior status around the players who respected him very much. Solari just doesn't have that status.
There's still time to save the season
The best part of this situation is that it's still early in the season and Real Madrid have time to recover. They are not doing well in La Liga, but they have about 30 matches to sort that out. And in terms of silverware they also have Champions League and Copa del Rey up for the grabs.
But it's important to quickly find and sign a new manager to let the club stabilise and start winning games.
Lopetegui took the wrong decision
Now, we can conclude that Lopetegui was wrong when he decided to sign for Real Madrid. He left the Spanish team on the cusp of the World Cup yet four months later he is unemployed. This is undoubtedly a tough time for Lopetegui that will make him think better next time he has to make an important decision. I do hope he can recover and do well on his next project.
He will have learned a couple of lessons from this: sometimes you're better staying where you are and always think very hard about all the possibilities before taking a decision.
Conte would bring discipline and organization to Madrid
Antonio Conte is an experienced manager who could be a good option for Real Madrid. Bringing a manager with discipline could be useful as maybe everyone relaxed a bit too much after recent successful seasons. Real have a great group of players and this is not a normal situation for the club.
I believe Conte would be a good choice. When you need to put your house in order, you should bring someone that adds discipline and installs a strong work ethic. I think he might be the ideal choice for Madrid right now.
Hazard and Conte can be friends again
Despite having some recent problems, I don't think they would avoid signing for Real Madrid just because of each other. This would be a great challenge and opportunity for both and it would be foolish if they didn't solve their personal issues to join up at the Bernabeu. The Belgian is such a great player and it would be a tragedy if he doesn't sign for Madrid just because of Conte.
I do believe that if both come to agreement with Chelsea soon, they will fix their problems and give everything for Madrid.
Many positives to take from Blaugrana victory without Messi
Barcelona's great victory against Real Madrid, in a great Clasico - one of the best - left me very happy for the players who showed they can be very competitive and strong even without their star Lionel Messi.
Before the game, press talked more about Messi's absence than the players on the pitch and despite all of the Argentinian's quality, Barcelona played as a group and showed they can play big games without their star man. Maybe they were even a little upset at being underestimated by the press?
So Barca and Real gave us a great match without Messi and Ronaldo. This is nice, this is good for football.
This is also very important for Barcelona - you should never depend on just one player. Suárez gave a sensational performance and confirmed that has surpassed a bad phase, Coutinho scored again and all the team played fantastically.