Rivaldo Exclusive: Marcelo's move to Juve could be good for all parties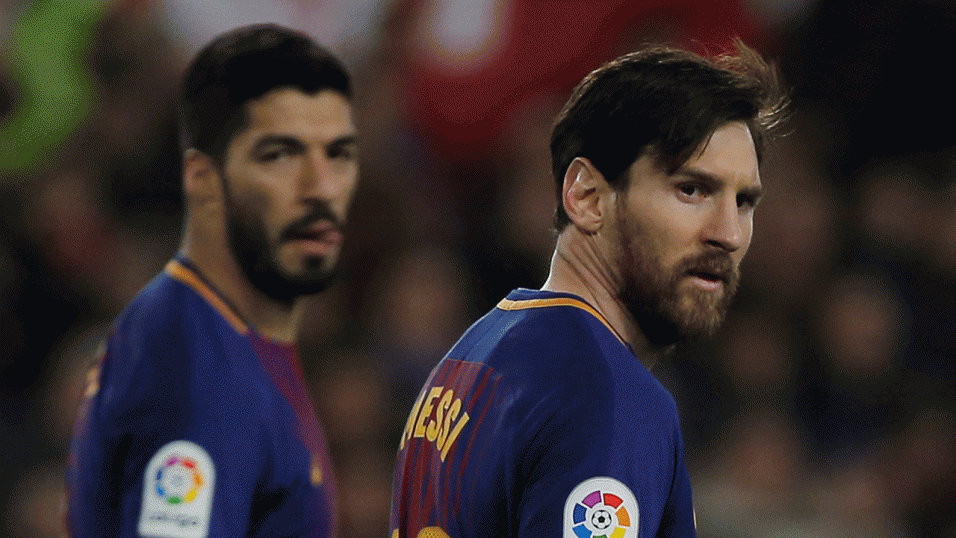 In this week's exclusive, Rivaldo talks about Marcelo's possible move to Juventus in the summer, Luis Suarez's troubles away from home in the Champions League, and why it's not always Messi's fault if Barcelona don't score goals...
"There are moments in football where things don't go according to your expectations, but all will get back to normal soon, you just must keep working. So, I think Barcelona will return to their usual goal patterns very soon."
Marcelo has been playing at Real Madrid for several years and this new situations of being left on the bench very often always brings some questions, so it won't be a surprise if he leaves the club in the summer.
If it happen, it seems that he could end up signing for Juventus to join his mate Cristiano Ronaldo in good business for all parties. On one hand, it would be good for the Italians that receive a very good player, Marcelo would also benefit by joining Ronaldo and starting to play more regularly, and on the other hand, Real Madrid will earn some money with a player they are not using so much lately.
Marcelo have been receiving many critics about his weight raise (I don's see it) as well as some signs of lack of motivation, but I don't agree with that. He was always a great professional and has no reasons to lack motivation as the team is in the Champions League - almost qualified to Quarter Finals - and is going well in other competitions.
In my opinion, this are just rumours to unsettle, and we don't know exactly what's happening, but I don't see him playing under expectations. This could be more a manager option and we can only wait to see what happens in the future.
Suárez frustration it's normal in football
Luís Suárez had another frustrating evening in the Champions League and he is now over 24 hours of football without scoring away from home in that competition, so it's normal to see some signs of frustration from him in the match against Lyon, as well as some irritation to his teammates.
I don't see this as problems between the players, but more like frustration from the Uruguayan about his performance and lack of finishing efficienc. The 0-0 at France wasn't a good result for Barcelona and now they must show their power at home.
It was expected that Barcelona to a win to Camp Nou as they are a very traditional club that arrived as favourite, but that hasn't happened and now they have to focus on their next game, and when the time comes to face Lyon again show their superiority at home and qualify to the Champions League quarter finals.
Tough moments to overcome
This negative phases without goals are always tough for great strikers as they raise some questions about them and some people might already be thinking that Barcelona should sign another forward in his place, but I don't agree with that strategy.
These moments will end up being surpassed and he already had similar moments in his career that he managed to overcome, and then he started scoring regularly. Suarez is one of the best scorers on the planet and is second at La Liga behind Messi right now, so there is no reason to think about replacing him. We just need a little patience at this not so good moment.
I believe he would end up showing up on the right time, when the tougher matches come, even because he is a player of great moments and possibly will score immediately in next Champions League match.
Manager Ernesto Valverde didn't replace him against Lyon, opting for replace Ousmane Dembélé to bring in Philippe Coutinho. Many could argue it was a mistake, but we should not forget how Valverde trusts in the Uruguayan for all he has been doing for the club, and even not on his night, he could decide a game at any moment as he never stops fighting.
Lack of goals falls on Messi shoulders
There are no equal games and you can't always score many goals. When Lionel Messi is on his game the team always scores goals, but when he doesn't show up it becomes tougher. Of course, the lack of goals is a little worrying, but that's not entirely Messi's responsibility, he doesn't play alone and has many quality players by his side. He is very important in the team, but you can't simply depend just on him to get goals.
There are moments in football where things don't go according to your expectations, but all will get back to normal soon, you just must keep working. So, I think Barcelona will return to their usual goal patterns very soon.
Press and fans are used to see Barca score many goals, so when that doesn't happen they start questioning why that is occurring, but for someone that played football before this is perfectly normal and things can't always go your way.
You also must recognise your opponents' efforts and sometimes their defensive strategies work nicely, so you should not dramatise it, but simply focus on the next match.
Messi could benefit from resting against Sevilla
Messi have recently come from an injury that didn't allowe him to play all the time against Real Madrid in the last 'El Clasico' a few weeks ago, and since then he played all matches without resting which could lead to some fatigue.
Only he and the manager should know if that's a reality but with two 'El Clasicos' very soon perhaps he could have some rest at Sevilla. Yep, it's not the ideal game to rest your best player but you must think ahead, and this is not the most important match of next week, so you could leave the Argentinian on the bench.
If Barcelona manage to control Sevilla without Messi it would be perfect and he won't need to enter the game, but if that's not the case he could enter in the second half to help.
With this strategy, perhaps he would get fresher to face Real Madrid twice in the same week.