Rivaldo Exclusive: Defeat in El Clasico could be the end of Lopetegui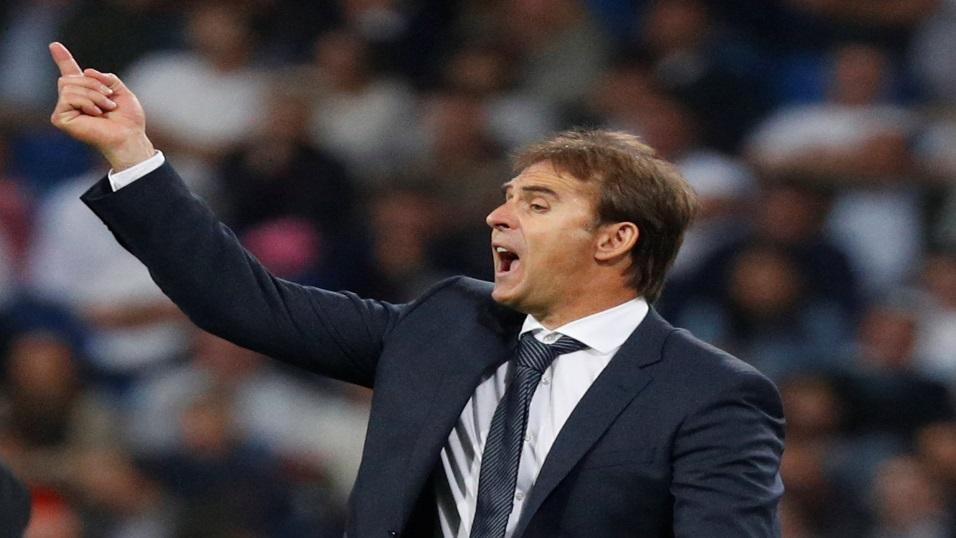 Taxi for Lopetegui?
Barcelona legend Rivaldo explains why he believes that, unless Real Madrid pull off a surprise victory at Camp Nou in Sunday's El Clasico, it could be curtains for their manager Julen Lopetegui.
"Real Madrid are on a bad run but Barca would be foolish to underestimate them. When I was playing for Barcelona, we went to the Bernabeu on a bad run of results and often raised our game. So Barcelona must be careful in this match and not think it will be easy."

Julen Lopetegui is under heavy pressure in Sunday's El Clasico at Camp Nou. With the results Real Madrid are getting, the situation is highly dangerous for Lopetegui. Everyone knows that when things are not going well you can't simply change all your players, so the responsibility always falls on the manager.
I suspect that a Real Madrid loss against Barcelona could lead to Lopetegui losing his job. As well as failing to get results, Madrid are not playing well. Madrid won their midweek fixture in the Champions League, but it was a poor performance and they conceded a goal against a weak European team, so I think a bad result at Camp Nou could turn into Lopetegui's last match at Real Madrid.
Things are also getting tough at La Liga. If Madrid lose to Barcelona this Sunday they will see the Catalans forge a seven-point lead on the top of the table. Madrid are not finding their rhythm or reacting to their problems, so it might be tough to recover from such a big deficit.
Vinicius Junior is now a presidential issue
I mentioned at the beginning of the season that Vinicius Junior is ready to play more often for Real Madrid. Now it seems that Florentino Perez is losing his patience about this subject. The Madrid president doesn't understand why a good player is being left out of a struggling Los Blancos team.
Of course, Vinicius is still young and has a lot to learn. But he's talented and has already played in big games in the Brazilian Serie A, in front of over 50,000 fans. Madrid should use him, especially when things are tough for them.
Vinicius might have some difficulties in big matches, such as Sunday's El Clasico, but I'm sure that he has enough quality to play many more times in easier games. He could help the team and start adapting to a new reality for himself in La Liga.
Never underestimate a rival
We all know that Real Madrid are on a bad run, but Barca would be foolish to underestimate them. When I was playing for Barcelona, we went to the Bernabeu on a bad run of results and we managed to grab draws and wins, raising our game and producing excellent performances. So Barcelona must be careful in this match and don't think it would be easy.
At the same time, if Real Madrid continues playing in the same way, then I believe Luis Suárez and Philippe Coutinho can take charge of the game and even score on Sunday.
Dembele's lateness makes me sad
The French attacker has made a solid start to the season, scoring some important goals and others of great beauty. Of course, I don't know exactly what is happening in the locker room. If Dembele is turning up late to training sessions, as some reports claim, then it's sad, as he is a good player who could be very helpful for Barcelona.
Madrid attackers must react at El Clasico
I think that Real Madrid attackers are looking forward to Sunday's match. Gareth Bale, Karim Benzema and Marco Asensio know it's a very important game for their club. Everybody is criticising them, so this could be an opportunity to silence the critics and recover their confidence.
I'm certain Madrid will play with their hearts and they really must improve. For that reason, I'm expecting a great effort form Madrid's attacking line. But it won't be easy. Barcelona are playing good football and will also be trying to deal another blow to Madrid's title hopes, and extend their own advantage to seven points.
In a big match like this everything can happen, but I believe Barcelona will manage to win it by 2-1 and I'll keep my confidence in Luis Suárez and Philippe Coutinho to score the goals.
Recommended bets
Back 2-1 @ [8.4] for correct score